Photo Review on Sandisk's New "Extreme Pro" CF and "Memorystick Micro"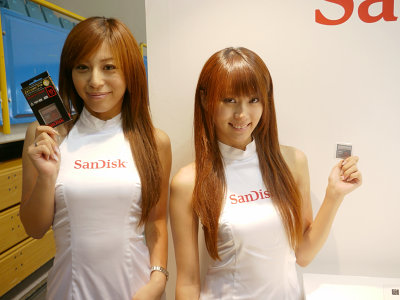 (This article was originally posted in Japanese at 21:30 Sept. 15, 2009.)

Following the prior article, Here's a quick photo review on flash memory giant Sandisk's new "Extreme Pro" compact flash card line and "Memorystick Micro" especially made for Sony's new "PSP Go" console.

Read on for details.

The "Extremes Pro" CF card revealed today, which realises 90MB/s transfer speed at fastest.


The "Extreme" line, with 60MB/s transfer rate at fastest.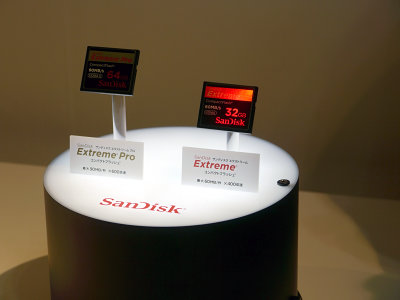 Side view.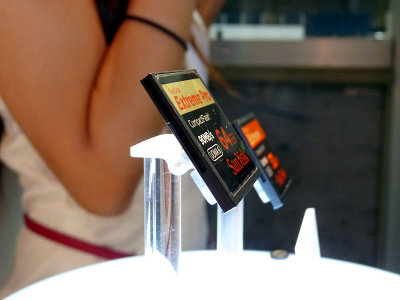 This is Memorystick Micro(M2). Compare with Memorystick PRO Duo adapter on the right to know its smallness.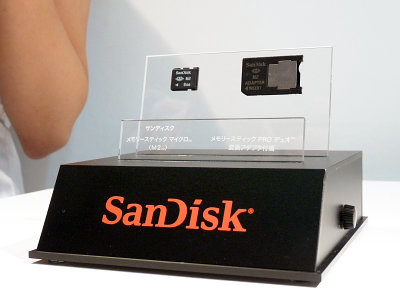 8GB model.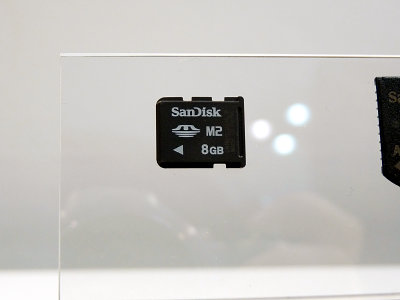 From the top.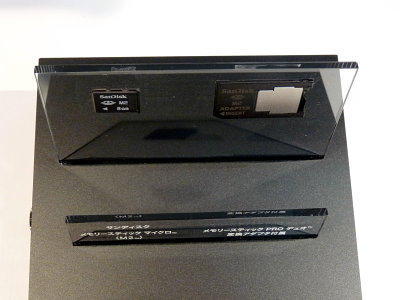 "Extreme Pro" will come out on Sept. 19 and "Memorystick Micro" in mid October.

Related Post:
Sony Announced 2TB "Memory Stick XC", countering SDXC memory card - GIGAZINE

Toshiba to release wordl's first "SDXC" flash memory with biggest capacity and fastest access speed - GIGAZINE

KDDI exhibited "Micro SD Wireless LAN Card" at Wireless Japan 2009 - GIGAZINE

"Check Flash" the complete maintenance utility for your flash memories - GIGAZINE

Video of tiny USB Flash Drive made in massive plant - GIGAZINE