Hello Kitty Music Player and Silicone Skin by iriver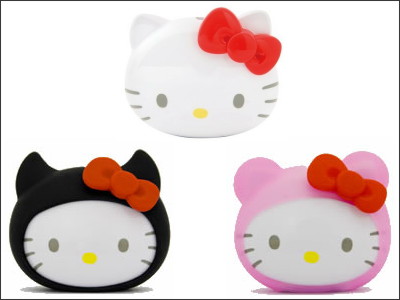 iriver Japan is to release a Hello Kitty-shaped 2GB digital audio player.

Looks seriously cute wearing the bear and devil-eared silicone skin!

Read on for details and pics.
(Japanese)Hello Kitty Music Player | iriver Japan

The "Hello Kitty Music Player" is to be released on September 19, 2009 as the first product in iriver Japan's "demee" line.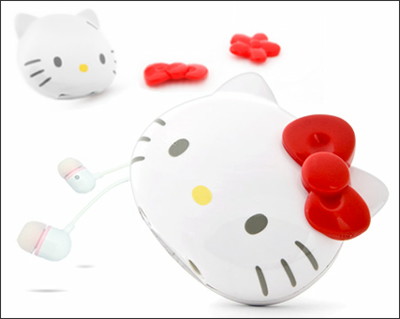 Comes with a USB cable (with little Hello Kitty on it!), canalphones with small and medium-sized earbuds, and a flower-shaped accessory to replace the bow.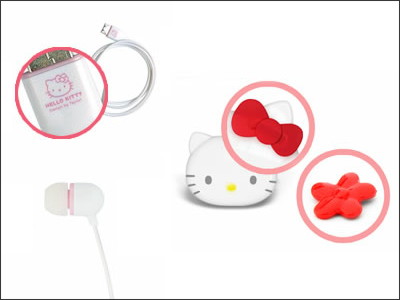 And a clip to hook it to your belt loop or purse.


45.2 × 35.5 × 17.0mm, weighs about 16g.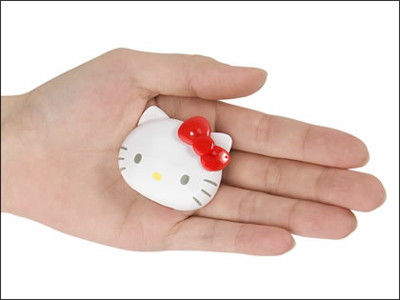 Front. The LED on Kitty's nose shines while charging and playing.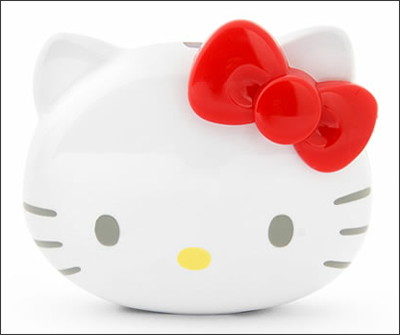 The buttons are located on the back.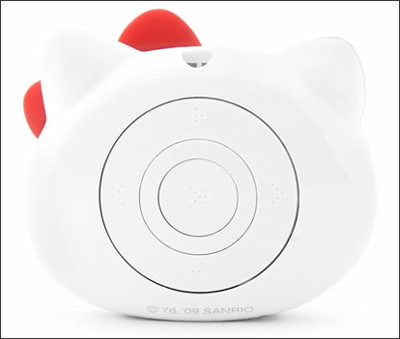 Headphone jack and USB port on the bottom.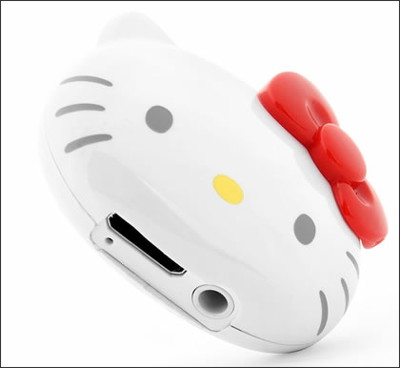 -Specifications-
Capacity: 2GB (480 songs)
OS: Windows 7/2000/XP/Vista
File Type: MP3, WMA
Power Source: USB
Battery life: Up to 10hrs of audio playback
Equalizer: Normal / Classical / Jazz / Pop / Rock
Dimensions (LxWxH): 45 × 36 × 17 mm
Mass: 16 g
To be on sale on September 19, 2009 for 5,980 yen. Now available for pre-order online, to be shipped on September 17.

These silicone skins will also be released on September 19 for 980 yen each.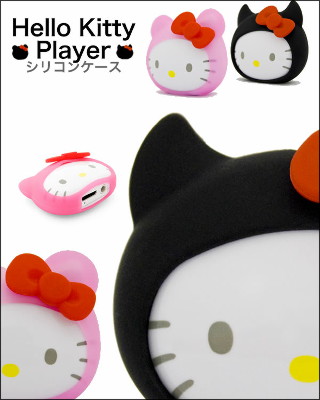 The black devil-eared skin will be sold exclusively at iriver's online store.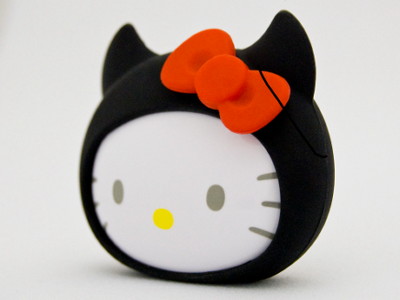 Related Posts:
Seriously Cute Papercraft Hello Kitty dressed as Mario and Luigi - GIGAZINE

HELLO KITTY's App for iPhone and iPod Touch - GIGAZINE

"GLOOMY" the Naughty Bear is the Latest in Kaiyodo's Revoltech Yamaguchi Action Figure Line - GIGAZINE

DIY MP3 Player and Wooden MP3 Player "MOTZ" series by COWON Japan - GIGAZINE