Capcom revealed "Okamiden" details, "Chibi-Terasu" to be the protagonist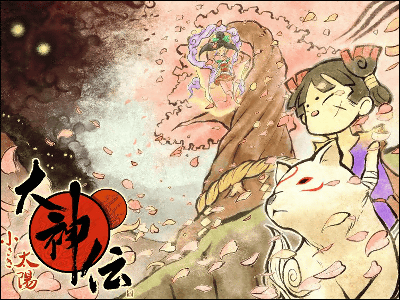 (This article was originally posted in Japanese at 17:15 Sept. 04, 2009.)

As we posted in prior article, Capcom announced "Okami Den - Chiisaki Taiyo", the sequel to the award-winning game "Okami". And here's some further information. The story seems to be about a white wolf "Chibi-Terasu", different from the prequel's protagonist "Amaterasu" the great god.

Read on for detail.

Logo for "Okami Den - Chisaki Taiyo" Nintendo DS software.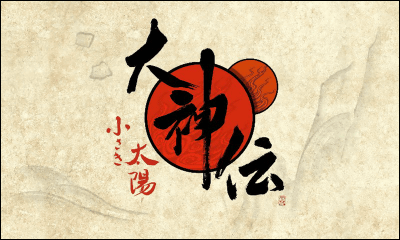 Protagonist "Chibi-Terasu". There's no knowing what kind of relation does it have between "Amaterasu". Just for your information, it's gender is described as "Wanko" a doggy.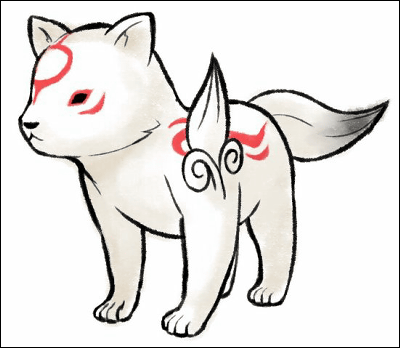 In-game clip.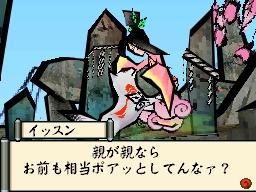 Well succeeding the prequel's atmosphere.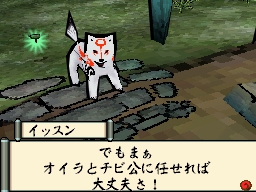 Something wrong happened on this kimono-woman.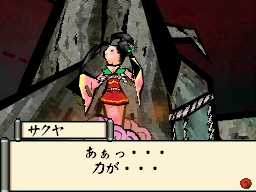 The story:

By the great god Amateras, Nakatsukuni, the Middle Earth has enjoyed peace and prosperity. But somehow, there were Yokai monsters to infest again. Then "Chibi-Teras" a little white wolf appeard in front of Sakuya the fairy of wood with Issun. While Sakuya appeal their plight to Issun and Chibi-Terasu, she was hit by a sudden lightning...Can there be peace again in the Nakatsukuni...!?

Related Post:
"Okamiden - Little Sun -" Capcom's "Okami" sequel on NDS officially announced - GIGAZINE

List of games to be exhibited in Tokyo Game Show 2009 - GIGAZINE

Capcom Launched Mysterious Website which evokes "Sengoku BASARA" - GIGAZINE

Is Capcom attempting to sue Fake "Monster Hunter"? - GIGAZINE
in Game, Posted by darkhorse_log