Aoi Nishimata's Bishojo Wallpapers for Tachikawa Project

Illustrator Aoi Nishimata designed a mascot for "Tachikawa Project" to promote the city of Tachikawa, Tokyo.

The bishojo character is named Tacchi Tachikawa and they're distributing some cute wallpapers of her.

Read on for details and pics.
So here's how to get the moe wallpapers. They're offering them for subscribers of their newsletter, but all you need is an email address, it's relatively easy to subscribe.

1. Access Tachikawa Project's official website.

Tachikawa Project ☆ Official Site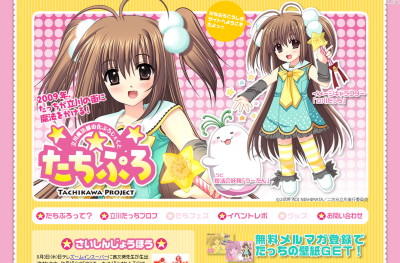 2. Fill in your mail address, click "参加 (Join)".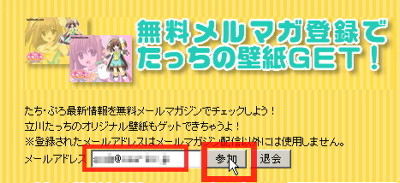 3. A window will appear like this. It says they've sent you an email for confirmation. Click "閉じる (Close)" to close window.


4. Open the mail from ******@mm.tachitachi.com in your inbox. Click on the URL. If your environment can't display Japanese characters, search the text for the URL that starts with "http://api.chicappa.jp/".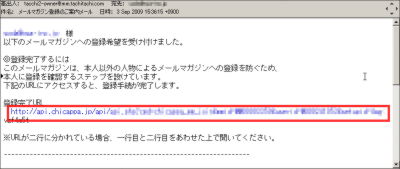 5. Your browser will show a message like this. It says "Subscription for our newsletter accepted. We've sent you an email informing the acceptance." Click "閉じる (Close)" or just close the window or tab yourself.



6. Open the mail in your inbox. It'll contain four URLs for the wallpapers.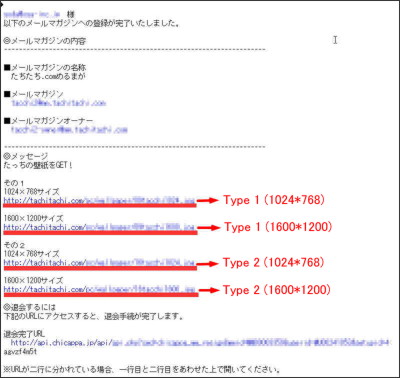 Here are the wallpapers, reduced to 400×300. We can't just post them as whole for obvious reasons, so please go through the procedure above to get them in higher resolution.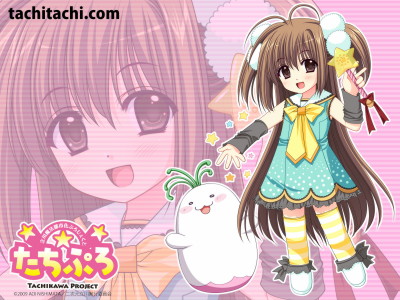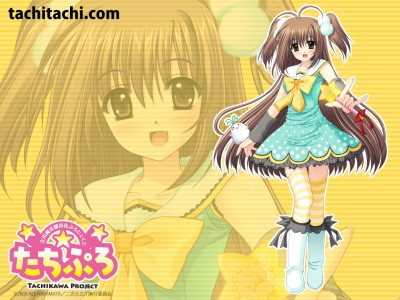 7. If you don't want the newsletters, just access the URL in the bottom of the mail. You'll get another email confirming the withdrawal of your subscription.



Hope this was coherent enough. Adorn your desktop with bishoujo!

Related Posts:
Review of top class watermelon of JA Ugo with MOE package designed by Aoi Nishimata - GIGAZINE

Delicious "Moe" Beef Curry with huge chunks of meat, in a package illustrated by Aoi Nishimata - GIGAZINE

Geekiest Refreshment ever! "Comic Green Tea" on sale Exclusively at Tokyo Big Sight - GIGAZINE

First in Industry! Moe Packaged Battery to Power Your Gadgets - GIGAZINE

New Character "Neon" designed by Noizi Ito to promote Nipponbashi - GIGAZINE

Confections featuring NEON, Nipponbashi's mascot designed by Noizi Ito - GIGAZINE
in Note, Posted by darkhorse_log