Flashing News: FF13 Hint on concrete release date and price leaked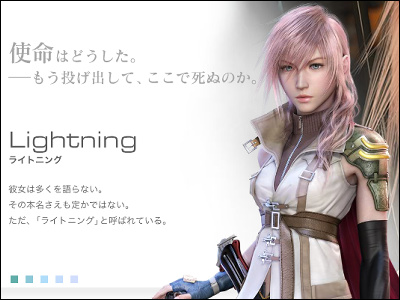 (This article was originally posted in Japanese at Sept. 03, 2009.)

The price and some information enabling us to estimate approximate release date of Square Enix's longed-for RPG sequel "Final Fantasy 13" has came out.

Read on for detail.

This is the online reservation system equipped on Lawson convenience store chain. We found some interesting information on the list of games accepting reservation.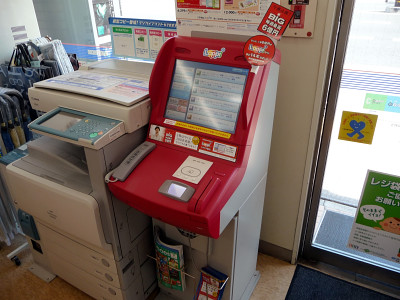 The list. As of 10:00 JST Sept. 3, it shows "Final Fantasy 13" on second row from the bottom. The reservation starts on Sept. 9 and price is 8,240 JPY(about 90 USD).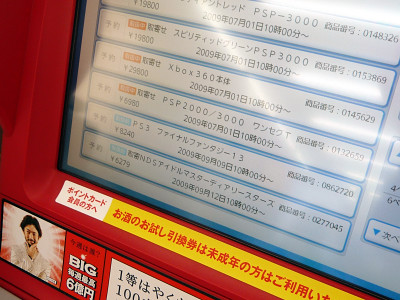 Clicking on the game only shows "It's before acception period" for now.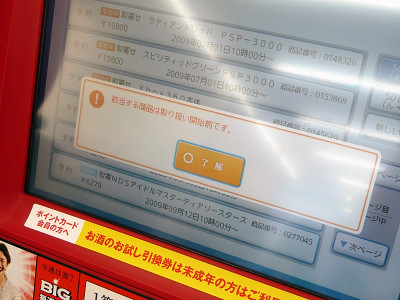 Thinking of "PSP Go" starts accepting reservations from Sept. 3 and shipping from Nov. 7, we can estimate that FF13 will start shipping on Nov. 7. There's no further information, but it possibly make it on Christmas season.

Related Post:
FF13 Demo Boosted the Sales of PS3 in Japan Significantly - GIGAZINE

Just revealed: Summoned monsters in "FINAL FANTASY XIII(FF13)" showed in E3 - GIGAZINE

Definitely Negative - "FINAL FANTASY XIII" Xbox 360 edition in Japan, Not! - GIGAZINE

Latest trailer movie of FINAL FANTASY XIII with lots of new features coming out on 28, Jan. - GIGAZINE

Video and Screenshots of Final Fantasy XIII Demo - GIGAZINE
in Game, Posted by darkhorse_log