First in Industry! Moe Packaged Battery to Power Your Gadgets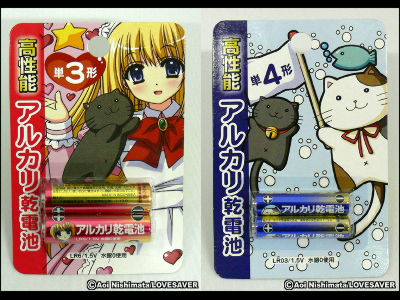 Illustrator Aoi Nishimata has added moe taste to another tasteless product.

Read on for detail.

(JP)The Latest Information | miety's LifeDiva

AA and AAA size will be available. Also, disposable cell phone chargers using the batteries are to be available. The product will be handled at major retailers.

AA size batteries.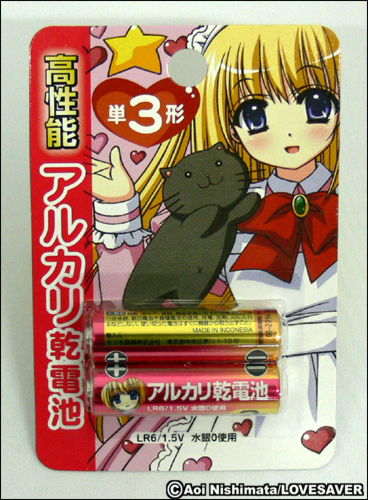 AAA size batteries.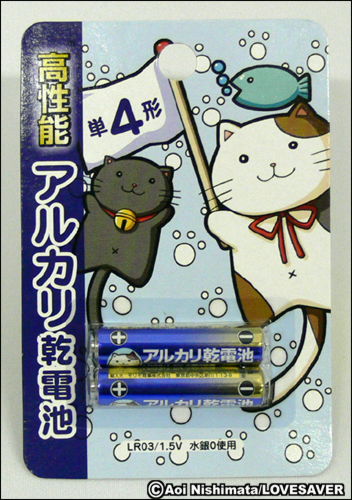 Disposable charger set for AU cellphone handsets.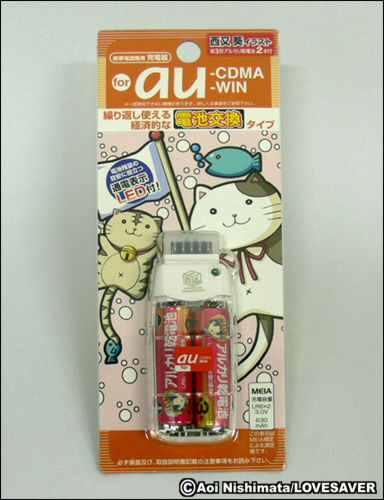 Disposable charger set for Docomo and SoftBank cellphone handsets.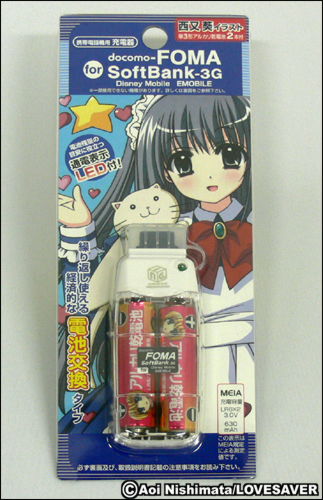 Only thing is that you can't see these illustrations when they were put in battery boxes.

Related Post:
Dojin rice "Toho Akita Komachi" with characters from Toho Project - GIGAZINE

Review of top class watermelon of JA Ugo with MOE package designed by Aoi Nishimata - GIGAZINE

"MoeSD" -the Micro SD featuring MOE-able characters released - GIGAZINE

Delicious "Moe" Beef Curry with huge chunks of meat, in a package illustrated by Aoi Nishimata - GIGAZINE

"Moe" Soy Cookies featuring Bishojo Characters - GIGAZINE
in Anime, Posted by darkhorse_log