Colourful USB Flash Drive "Solid Tokusentai" with Gummy Silicone Body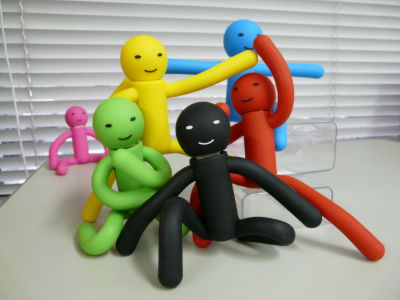 These posable silicone rubber guys are "Solid Tokusentai" USB flash drives released by Solid Alliance.

Read on for details and pics.
(Japanese)Solid Alliance Press Release

The green guy was released this February. For a long time he could only mingle with his own kind.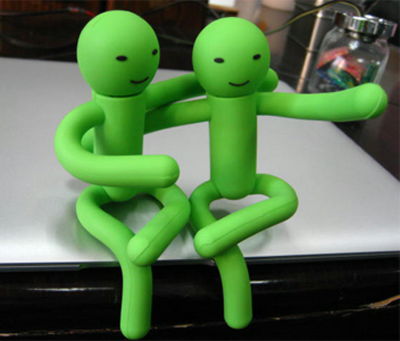 Now that they've released five new colours, they can cooperate to fight off evil, just like tokusatsu heroes.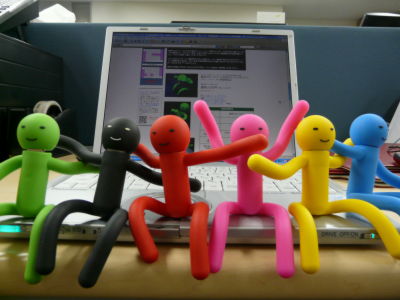 Unlike most Super Sentais, the "Solid Tokusentai" has six members instead of five. Looks like Mr. Pink was the odd man out for this picture.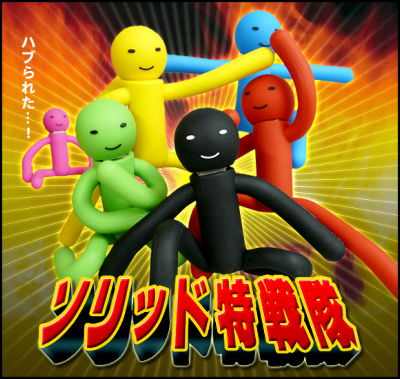 Made of silicone rubber, way more flexible than human beings.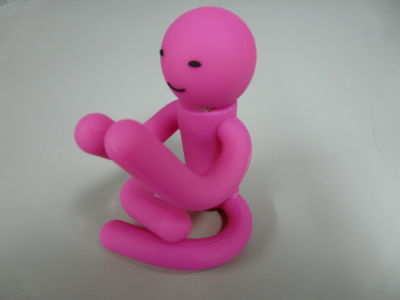 He can carry his head around, another thing a human can't do.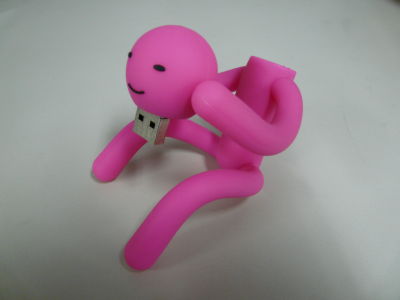 They all have exceptionally good memory, though they can't think.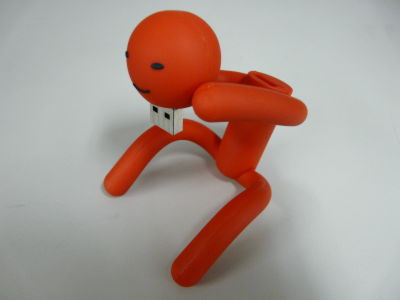 Black looks kind of eerie.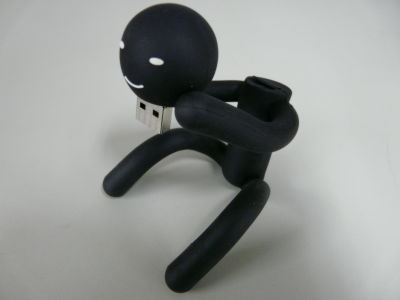 Maybe you can use him as a villain when playing.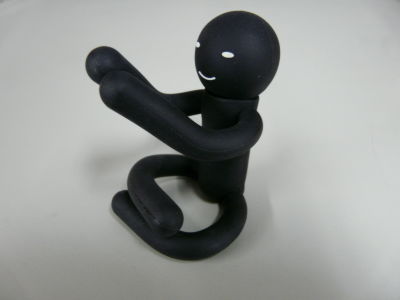 Specifications:
Capacity: 2GB
Interface: USB 2.0/1.1
OS: Windows XP/Vista and Mac OS X (10.2 or later)
Dimensions: H140 × W140 × D29(mm)
Weight: 67g

Available online at 2,000 yen (about $21).

Related Posts:
Cutest USB Flash Drive / Action Figure of Lupin III, Rei Ayanami, Ranka Lee and more! - GIGAZINE

Carry Your Favorite Samurai Symbol with "Samurai Flag USB key" - GIGAZINE

Kawaii Candy Coloured "USB Bear Hub" with Four USB 2.0 Port and Alarm Clock - GIGAZINE

Star Wars R2-Q5 USB Hub that Beams and Beeps! - GIGAZINE