Star Wars R2-Q5 USB Hub that Beams and Beeps!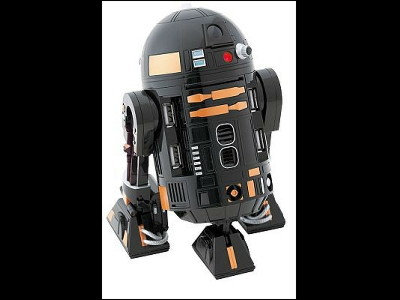 You might have seen the awesome R2D2 and Darth Vader USB hubs released by CUBE last year. Fans must have been waiting for their next lineup, but who would have guessed it will be R2-Q5 this time?

Like the R2-D2 model, of course this four-port USB 2.0 hub twist its head, make droid-ish sound and its eye lights up!

Read on for details and pics.
(Japanese)How Cute! "STARWARS R2-Q5" USB Hub - Tokyo Walker

This is the R2-D2 model released last July, commemorating the 30th anniversary of Star Wars' Japan premiere on June 30, 1978.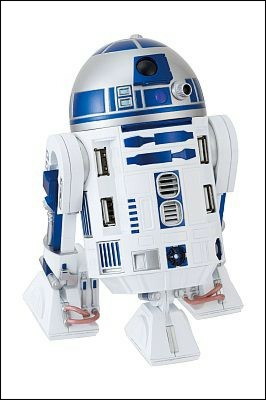 Darth Vader model was released at the same time. His eyeballs glow and he makes the distinctive panting/snorkeling sound.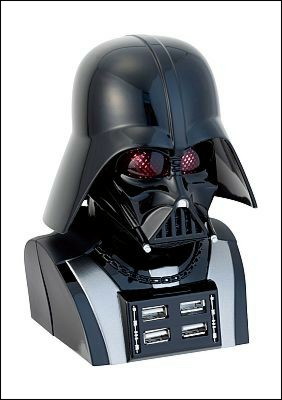 And the new model, R2-Q5. Basically the same function as the R2-D2 one, except he's on the Dark Side.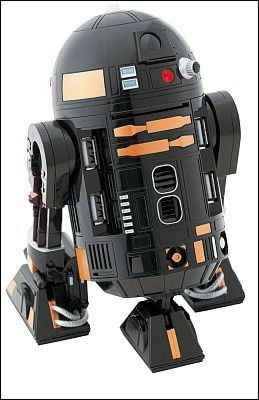 Four USB 2.0 ports, 15cm tall, powered by USB cable (cable length 1m). Compatible with both Windows and Mac (XP or later, OS X or later). Now on sale for 7,140 yen (about $76).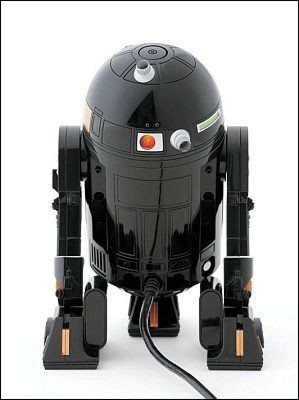 And there's another good news; they're going to release a Yoda USB hub in November. His cheeks glow red and he'll move reacting to Star Wars related phrases you typed on your computer! Definitely a must for those who frequent Star Wars forums.

Related Posts:
Kawaii Candy Coloured "USB Bear Hub" with Four USB 2.0 Port and Alarm Clock - GIGAZINE

Cutest USB Flash Drive / Action Figure of Lupin III, Rei Ayanami, Ranka Lee and more! - GIGAZINE