Life size "Tetsujin 28-go" now under construction at Kobe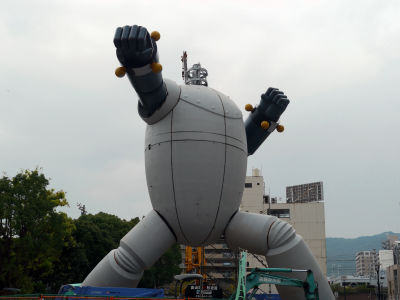 (This article was originally posted in Japanese at 23:45 Aug. 26, 2009.)

Mitsuteru Yokoyama is one of the manga artist who has established modern style of shonen manga. To honour his great impact on manga culture, an NPO has established NPO has established "Kobe Tetsujin Project", aiming to rejuvenate Yokoyama's birthplace Kobe in the aftermath of the Great Hanshin-Awaji Earthquake of 1995.

In Aug. 22 and 23's "Sangokushi Festival" featuring one of Yokoyama's works, we found live size Tetsujin 28-go is being constructed.

Read on for detail.

JR Shin Nagata Station. It was one of the most damaged area in the Great Hanshin-Awaji Earthquake and assigned as priority recovering area by local government.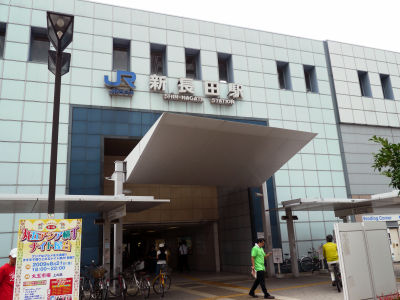 A volunteer with "Sangokushi" T-shirt kindly told us where to go.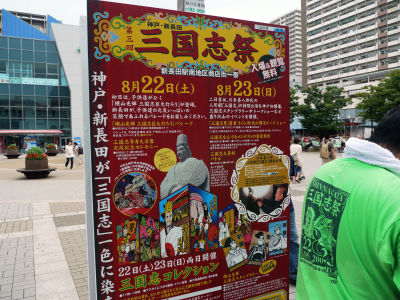 Banners of "Kobe Tetsujin Project" all over the area.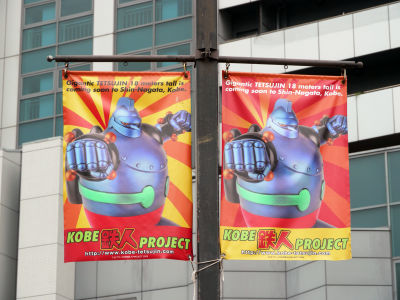 To southwest of the station will lead you to this life size Tetsujin construction site.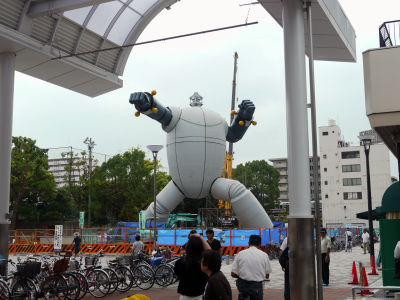 It's still under construction, but vigorous enough to please us.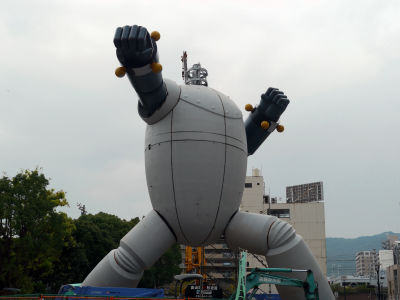 This Tetsujin is 18m tall and to be completed in September.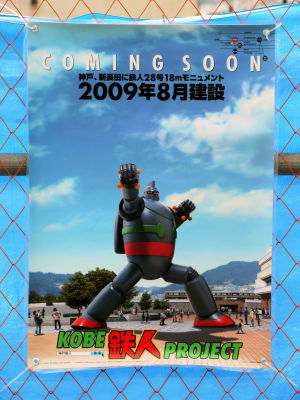 Panel exhibition of the project was displayed through a shopping arcade.


A miniature Tetsujin doing the same pose as the life-sized one.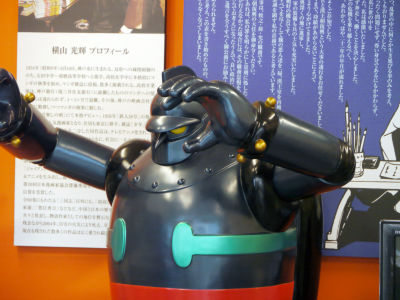 A Tetsujin vending machine.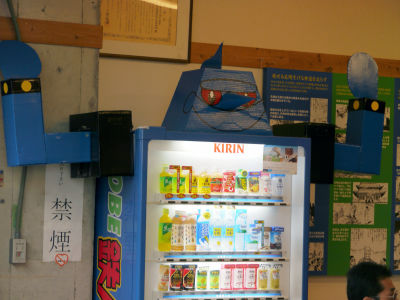 Looks like they are so focused on the project.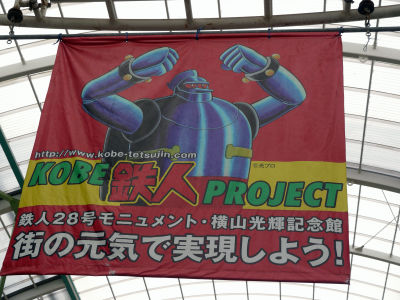 Related Post:
Photo Coverage on LIFE SIZE Gundam in Odaiba, Tokyo - GIGAZINE

The REAL SIZE Gundam in TOKYO looks even cooler on night - GIGAZINE

Char "Red Comet" Aznable's Stahl Helmet coming out for Gundam's 30th Anniversary - GIGAZINE

Animated Panel and Life-Size Figures of CURE PASSION from "Pretty Cure"- TOKYO TOY SHOW 2009 - GIGAZINE

Life-sized model of Natsuko from the iron work manga "Natchan" - GIGAZINE

Char "Red Comet" Aznable's Stahl Helmet coming out for Gundam's 30th Anniversary - GIGAZINE