"GLOOMY" the Naughty Bear is the Latest in Kaiyodo's Revoltech Yamaguchi Action Figure Line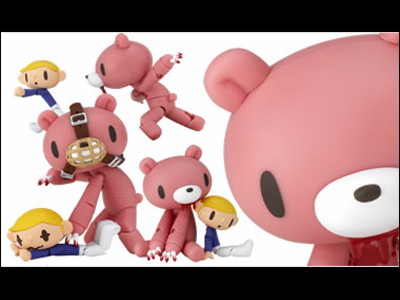 Gloomy the naughty bear is a character designed by illustrator Mori Chack. He is rapidly gaining popularity by his cute face and violent nature. Kaiyodo has released an action figure of this pink grizzly in their Revoltech Yamaguchi Series.

Read on for details and pics.
REVOLTECH Gloomy - Kaiyodo Museum Store

"Gloomy" comes with his master "Pity-kun".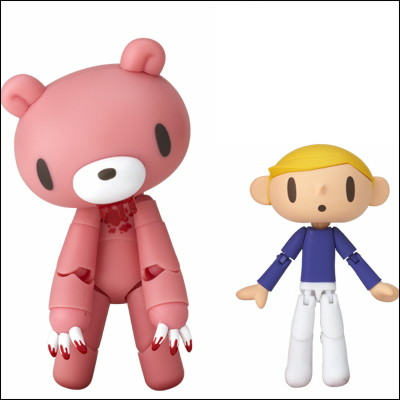 With 13 joints on Gloomy and 7 joints on Pity-kun, you can pose them in various situations.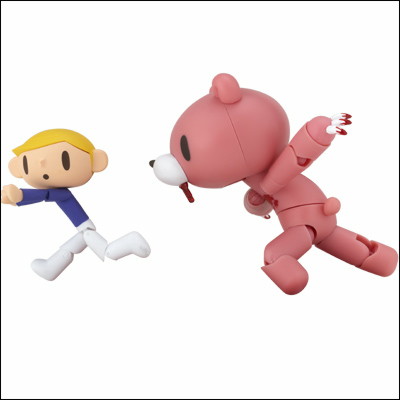 Gloomy is Pity-kun's pet bear. He's well trained for the most part, but he can never remember that he's not supposed to attack humans.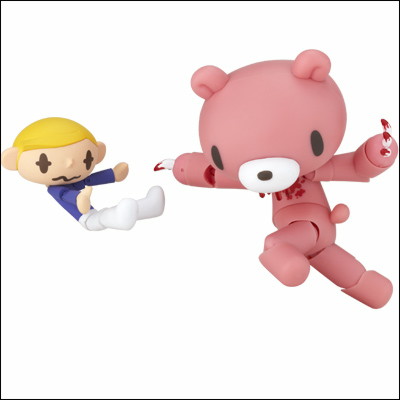 Recalling warm memories of Gloomy as a cute cub, Pity-kun tries to lead a life of peaceful co-existence with his pet bear.


The kit includes stands to hold their posture, muzzle harness and blood for Gloomy and a spare head for Pity-kun.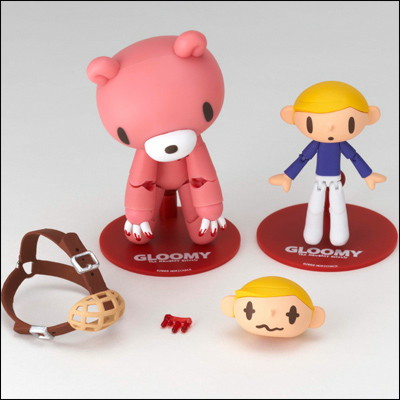 Looks really nasty with the harness.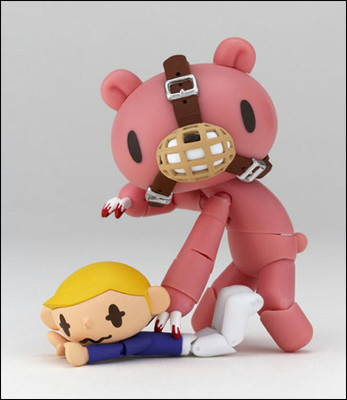 Gloomy is around 100mm tall. The kit is available online for 2,400 yen (about $25).

You can see more pics and a video of Gloomy and Pity-kun on Mori Chack's website(the site contains some violent images).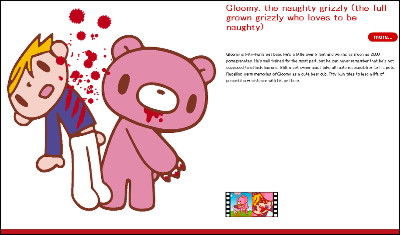 © 2009 MORI CHACK

Related Posts:
New Lineups of Kaiyodo's REVOLTECH Action Figures featuring "Evangelion: 2.0" - GIGAZINE

Kawaii Candy Coloured "USB Bear Hub" with Four USB 2.0 Port and Alarm Clock - GIGAZINE

Seriously Cute Papercraft Hello Kitty dressed as Mario and Luigi - GIGAZINE
in Note, Posted by darkhorse_log