New RPG "3D Dot Game Heroes" combines 8-bit taste and spectacle 3D

(This article was originally posted in Japanese at 13:42 Aug. 20, 2009.)

Dot-made characters appearing in 8-bit consoles are often used as motif for pop art today. Its kinda retro taste gives us fresh image by contraries.

This "3D Dot Game Heroes" by From Software is a retro-taste RPG which well combines good old dot-constructed characters and 3D graphics, fully utilizing CPU power of PS3.

Read on for detail.

This is the official site of the game. The game will be coming out in November, 2009.
3D Dot Game Heroes | FromSoftware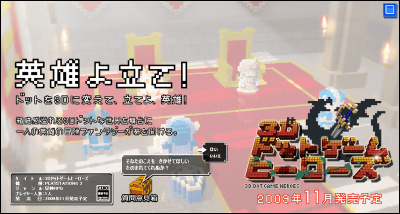 The in-game shot. it's funny seeing toy-brick like characters.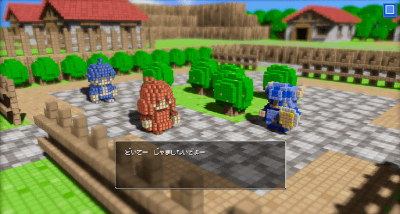 Having an audience with king, pulling coffin. Pretty usual with these kind of RPGs.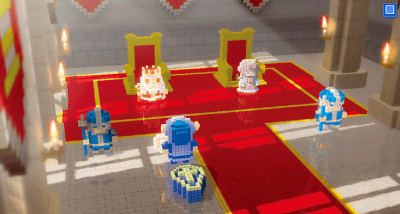 Of course castles and other buildings are made of 3D dots.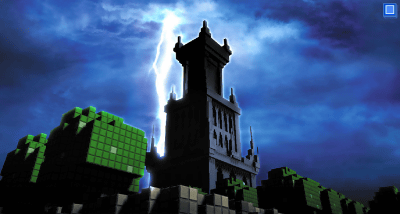 Talking on street.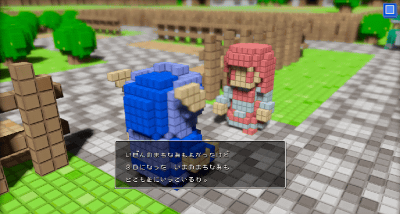 Fighting with crowd of flying chickens. Nice parody.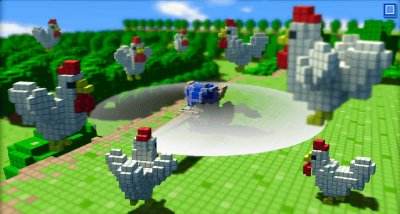 No top-view RPG could have depicted this.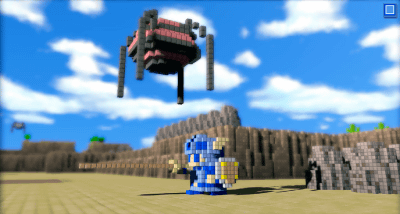 Really, new slim PS3 does boost releases of new games.

Related Post:
Return of tabletop RPG? "Sword World RPG" coming to Nintendo DS in gamebook style - GIGAZINE

Fake, copy, hommage…whatever. "Monster Hunter" like MMORPG launched in China - GIGAZINE

Unique Advertisement for Unique RPG, "Dun-Dam" takes over the KARAOKE chain - GIGAZINE

RPG masterpiece "Wizardry" Coming to PS3! - GIGAZINE