[Flashing News]Sony unboxed slim PS3 console, with bigger HDD capacity and affordable price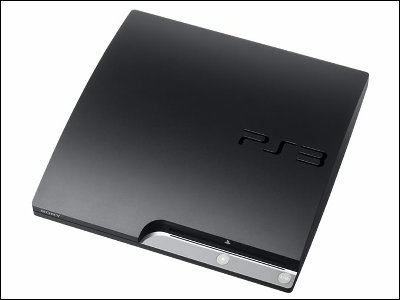 (This article was originally posted in Japanese at 02:44 Aug.19, 2009.)

There have been a buzz hitting game news webs, that Sony is preparing some new version of PS3. And finally today at game industry exhibition "GamesCom", they unveiled thinner, lighter PS3, with more internal HDD capacity. Also its price is reduced to under $300, about $100 lower than former price.

Read on for detail.

Sony Computer Entertainment Europe - Virtual Press Office

According this release, Sony is to release their new PS3 console on September 3rd. The new PS3 has internal 120GB HDD, and reduced 33% in thickness and 36% in weight. Power consumption is also reduced to 2/3. The recommended retail price will be $299 USD. The price of ongoing PS3 will also be reduced from August 18.

The reducing in price will give PS3 much competitiveness, while its opponent Wii and XBOX360 has been a lot budget-pleasing. There's a lot of popular series coming such as "Final Fantasy XIII", "Mobilesuit Gundam Battlefield Record U.C.0081", "Tales of Vesperia", "428 - In the blockaded Shibuya". This will help PS3 well, too.

There will be a presentation of new controller with motion sensor at Tokyo Game Show in September, according to the entry below.

Sony 2009 Gamescom Presser Liveblog Spectacular - Gamescom 09 - Kotaku

Related Post:
"428 - In the blockaded Shibuya" the most satisfying Wii game come to PS3 and PSP - GIGAZINE

"Tales of Vesperia" ported to PS3 with a New Character, and a Movie Adaption officially announced - GIGAZINE

The photo review of special PS3, with 160GB HDD and demo version of "PS3 Final Fantasy XIII" - GIGAZINE

CyberConnect2 of PS3 "Naruto" is now developing a new game for PS3 - GIGAZINE

RPG masterpiece "Wizardry" Coming to PS3! - GIGAZINE