"Gran Tourismo 5" announced with 1,000+ automobiles you can drive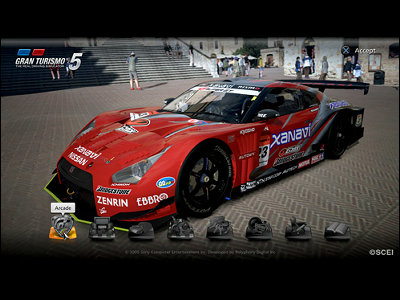 (This article was originally posted in Japanese at 11:50 Aug. 19, 2009.)

At game exhibition "GamesCom", the latest information of "Gran Turismo 5" was released. With PSP version of "Gran Turismo" announced already, year 2009 will be a great year for racing game fans.

Read on for detail.

(JP)
The latest information of "Gran Turismo 5" at GamesCom - Grant-turisumo.com(Google Cache)

As of Aug.19, 12:27, we can't reach the latest info page on the official site of the game. Here's the hard copy of it.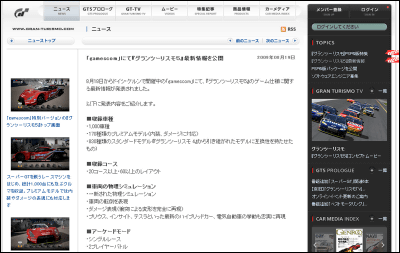 There will be more than 1,000 automobiles, including 170 "Premium Model" with interior reproduction and damage expression. 20 courses and 60 layouts will appear in the game.

1,000 automobiles. Over 800 cars are compatible with GT4.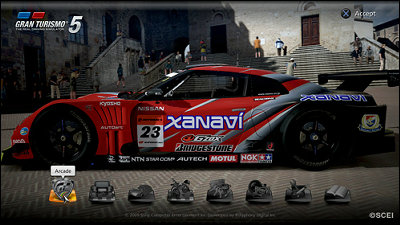 Comes with 20 courses.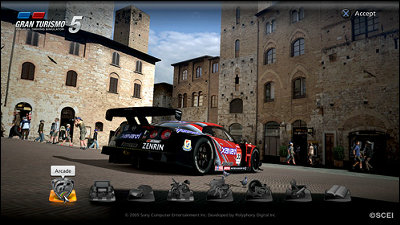 The physics simulation is totally renewed. It will support "damage expression", recreating the change in behavior caused by crash damage. The behavior of electronic and hybrid automobiles such as Toyota Prius, Honda Insight and even Tesla coupe will be reproduced truly.

Game supports "single" mode, "Arcade" mode for two players and "GT" mode which enables player to tour the world for championship and tune up automobiles. Replay video can be stored online and can be posted on YouTube.

The release date is not revealed yet, but it will surely be around the same time with new slim PS3 coming on Sept. 3.

Related Post:
[Flashing News]Sony unboxed slim PS3 console, with bigger HDD capacity and affordable price - GIGAZINE

High Resolution pictures of Sony's new PS3 console - GIGAZINE

RPG masterpiece "Wizardry" Coming to PS3! - GIGAZINE

CyberConnect2 of PS3 "Naruto" is now developing a new game for PS3 - GIGAZINE

The photo review of special PS3, with 160GB HDD and demo version of "PS3 Final Fantasy XIII" - GIGAZINE