Battleship "Mikasa", a museum ship who survived Russo-Japanese War

(This article was originally posted in Japanese at 00:00 Aug. 15, 2009.)

Battleship "Mikasa" was a flagship of Imperial Combined Fleet of Japan during Russo-Japanese War of 1904.

Around that time, Russia was thought to have world's strongest naval power and nobody thought Japan could win the war. But in battle of Tsushima, Mikasa under Admiral Heihachiro Togo led the Combined Fleet to completely defeat Russian Baltic Fleet, obtaining naval supermacy which led to the country winning the war.

Following the Washington Naval Treaty in 1921, Mikasa was decommissioned and preserved as a museum ship. During WWII, she was left in a very poor state but today she's restored completely and preserved in Yokosuka.

Here's our visit record. Read on for a lot of pictures and videos.

(JP)Memorial Ship "Mikasa" Official Web Page | Yokosuka, Kanagawa
http://www.kinenkan-mikasa.or.jp/

Yokosuka Chuo Station of Keihin Electric Express Railway is the nearest train station.

See larger map

The site is well constructed as a memorial park.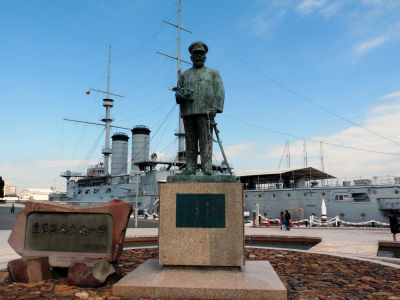 Admiral Heihachiro Togo.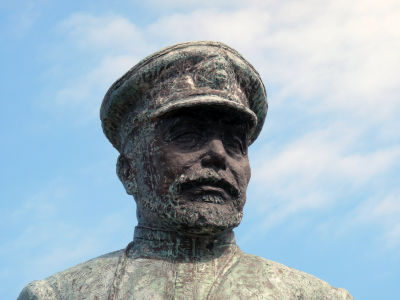 The ship has been preserved for over 80 years.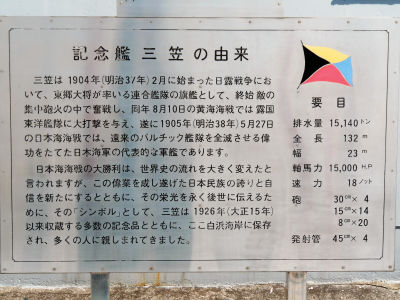 Mikasa from starboard side.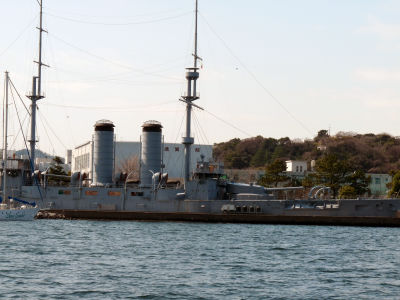 Brightly shining Imperial Seal of Japan.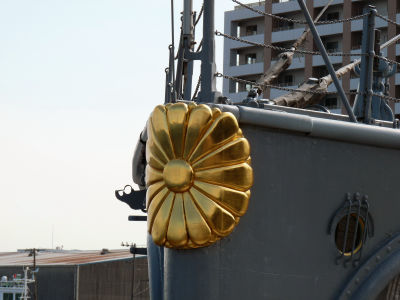 From stern. Naval Ensign is swirling.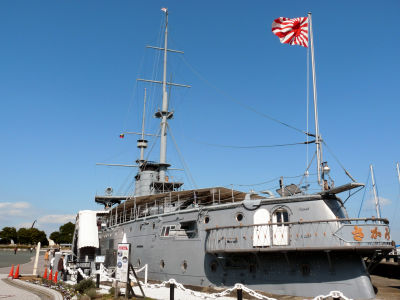 Entrance.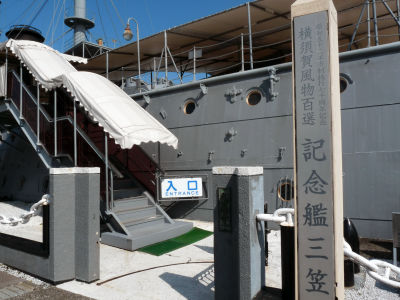 Ticket is 500 yen for adults, 300 yen for high school students. Those younger than middle school age is free.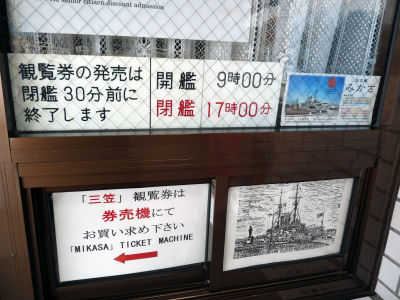 Ammunition of battleship Yamato. Some are Russian's.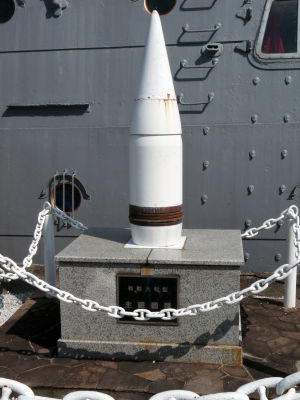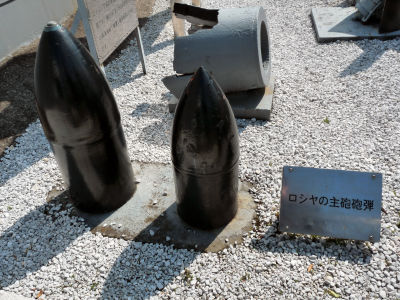 Seeing stern from after deck. Condominium building won't match this old battleship.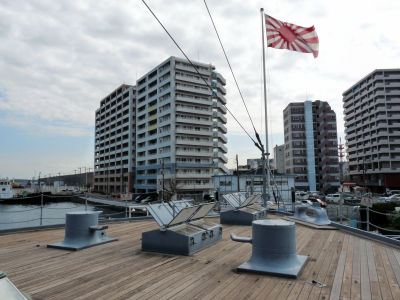 From after deck to bow.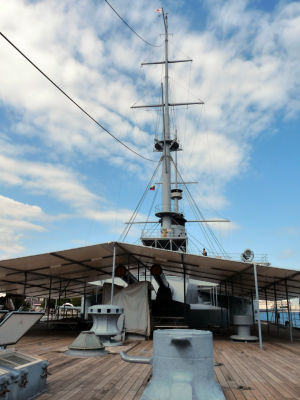 Rest area is settle around 2nd turret.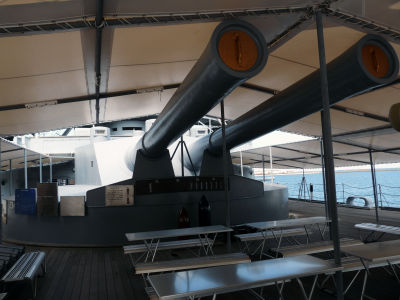 Main cannon ammunition of Mikasa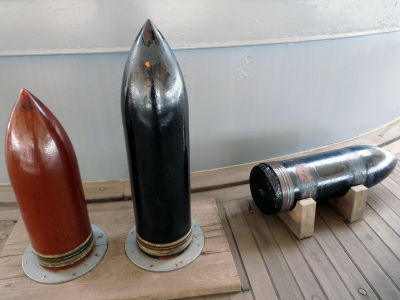 The history of battles that Mikasa experienced is inscribed on the turret.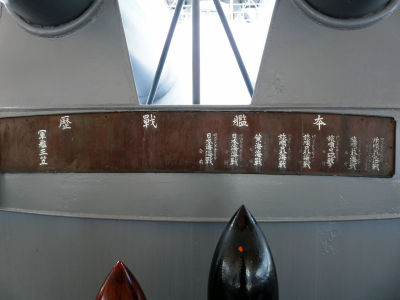 To the radio room.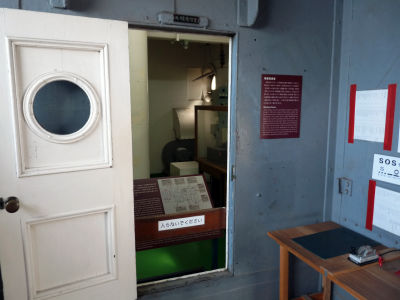 The Telegraph "Enemy ship in sight" from a auxiliary cruiser Shinanomaru was sent to Mikasa in relay from cruiser Itsukushima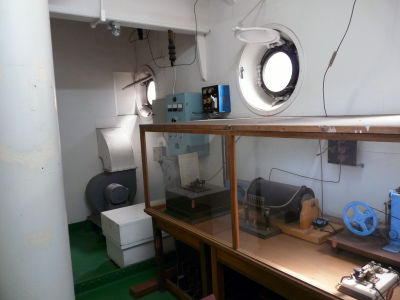 Double 30.5cm cannon 40-caliber for primary weapon. One on front and one on back.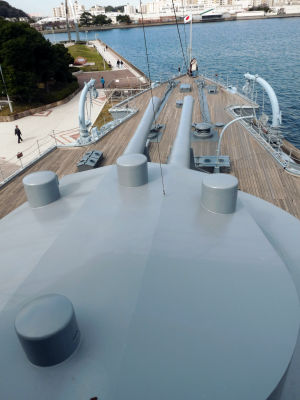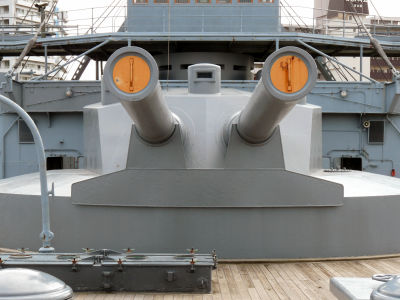 15.2cm 40-caliber cannon, and hammocks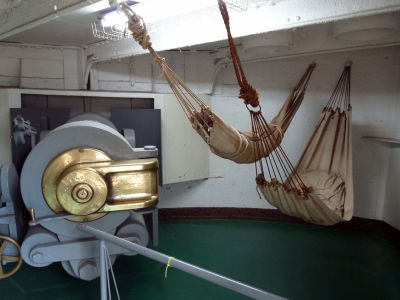 7.6cm 40-caliber cannon for anti torpedo motorboat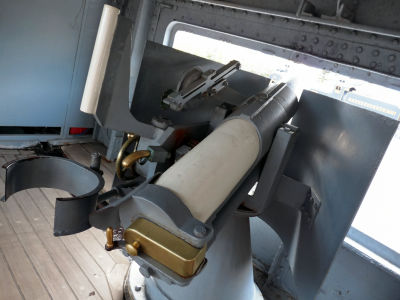 There were 20 of them, but half of them were lost.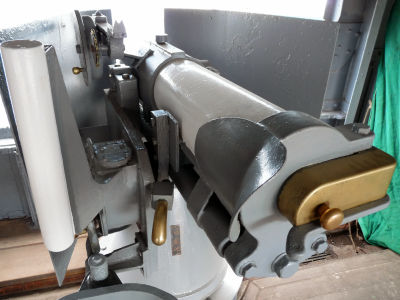 It's not fully covered so these defense net was used to avoid warhead fragments.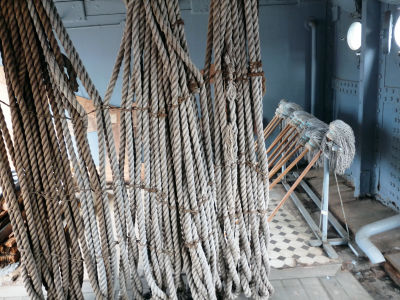 Of course it's a replica. But you can adjust elevation.


60cm signal lamp. Also used as a search light.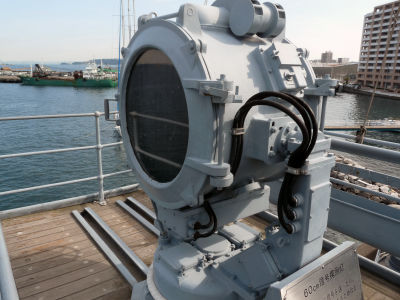 Mast is over 50m tall.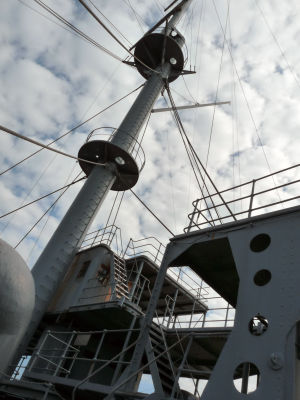 Zulu signal flag.


This flag has special meaning for those who served: "The fate of Imperial Japan hangs on this one battle; all hands will exert themselves and do their best."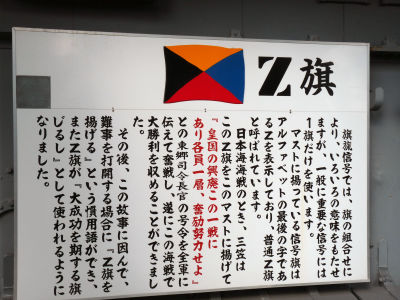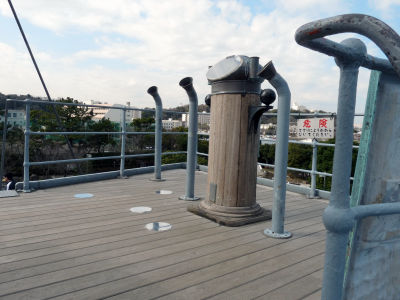 Compass and speaking tubes.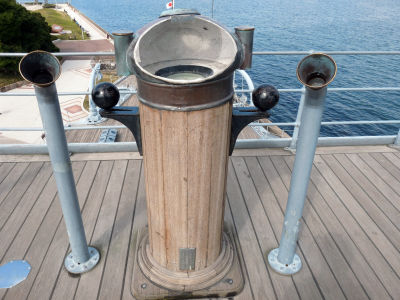 Admiral Togo was in command here during the battle of Tsushima. Titled "Admiral Togo on the bridge of Mikasa", the scene was painted by Shotaro Tojo and exhibited in the gallery of Mikasa.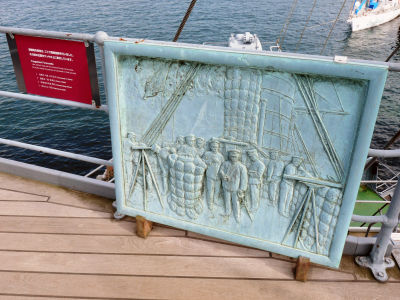 Metal plates are placed where these staff officers and admiral Togo were standing in the painting.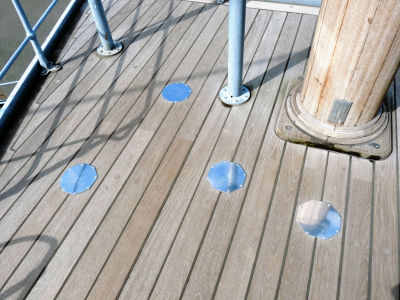 The bow points imperial palace in Tokyo.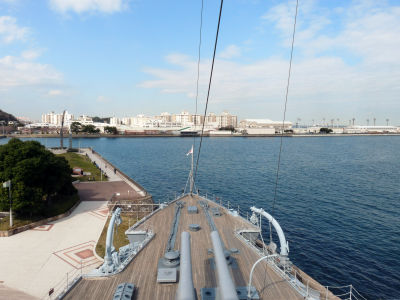 There are many plates like this in Mikasa, telling "Where braves die". She was a weapon of war after all.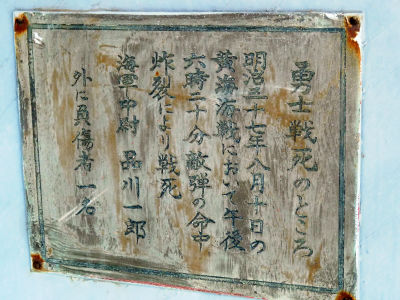 This is an chief's office reproduced in Mikasa.


It's so weird to see cannon in an ordinary room.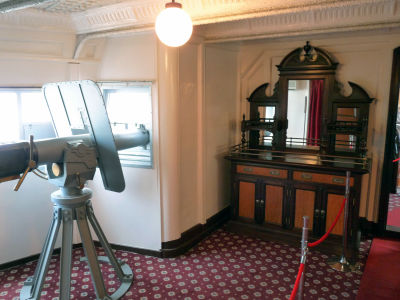 Portrait of admiral Heihachiro Togo.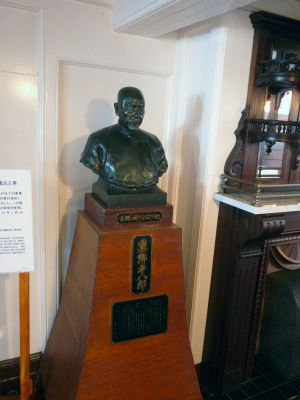 The desk owned by admiral Togo when he served in fleet headquarters.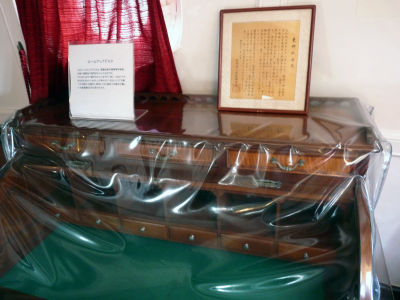 Even admiral Togo's hair was displayed.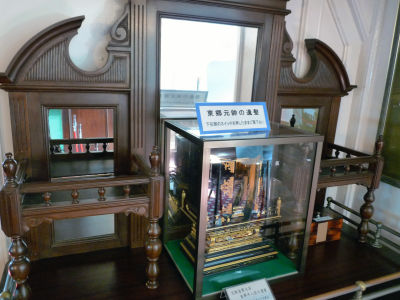 Solidly guarded by glass box.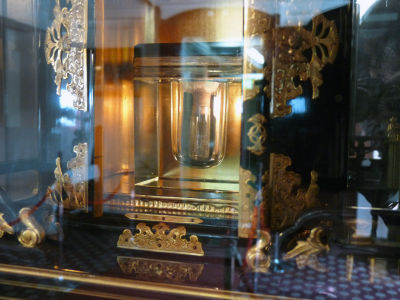 Picture of Emperor Meiji was displayed at captain's room.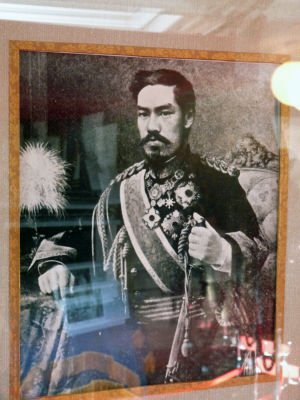 Up the stair to the deck.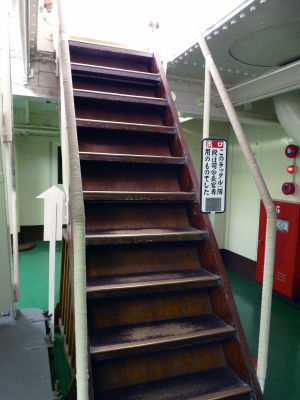 Related Post:
Takara Tomy's "Battleship YAMATO - Gimix Fleet on the gound" is really UNSUNKABLE - GIGAZINE

Naval Review of Space Battleships appeared from "Martian Successor Nadesico" in WF 2009[Summer] - GIGAZINE

Photo Coverage on LIFE SIZE Gundam in Odaiba, Tokyo - GIGAZINE

The REAL SIZE Gundam in TOKYO looks even cooler on night - GIGAZINE