Beautiful Paper Fan for Awa Dance Festival featuring characters from "Kara no Kyokai"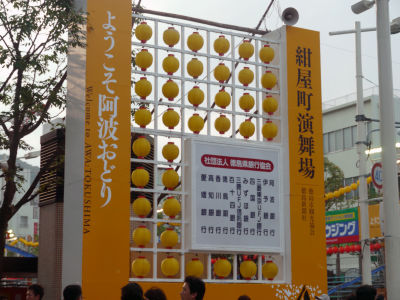 (This article was originally posted in Japanese at 09:00 Aug. 13, 2009)

The Awa Dance Festival is held from 12 to 15 August every year in Tokushima Prefecture. In addition to the special poster featuring Shiki and Mikiya from the anime films Kara no Kyokai, original uchiwa(traditional Japanese flat fans, as opposed to folding fans) were available at the festival's site.

Read on for details and pics.
The special poster featuring the anime, and a regular version with picture of a dancer.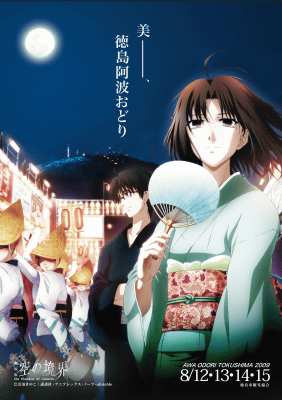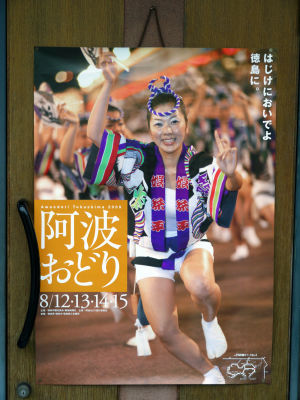 This woman on a bike was dressed for the dance.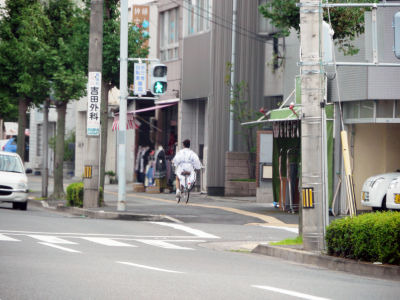 Carrying her costume.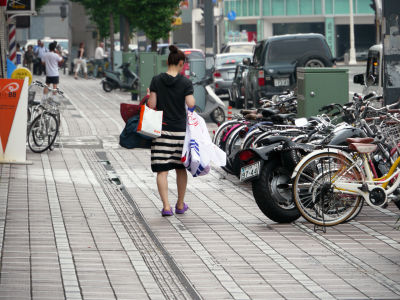 A group representing Tokyo University of Science.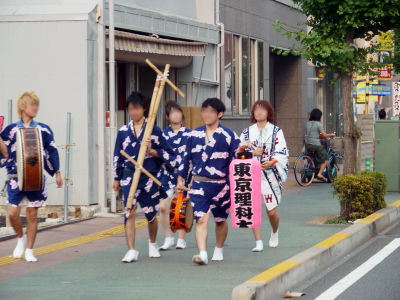 The streets are divided to several dance stages, some free and some charged. This is Kon'ya-machi Enbu-jo, one of the stages for paying spectator.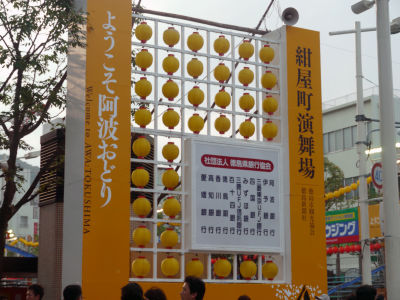 Set on Kon'ya-machi Symbol Road with bleachers on both sides.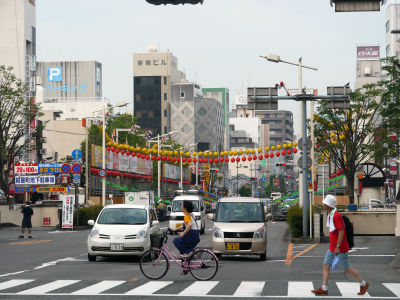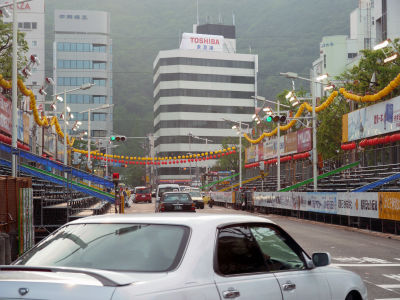 This building is Awa Odori Kaikan with one of the indoor stages.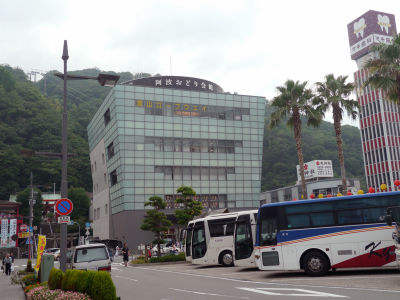 There are souvenir shops on 1st and 2nd floors of the building.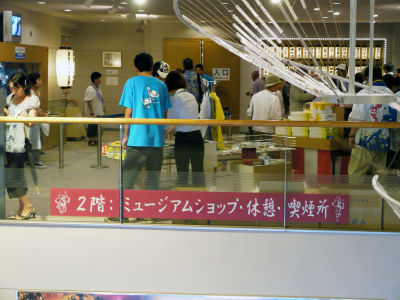 The uchiwa fans were sold here for 600 yen (about 6 dollars).


Also available at ufotable cafe(Tokyo and Tokushima).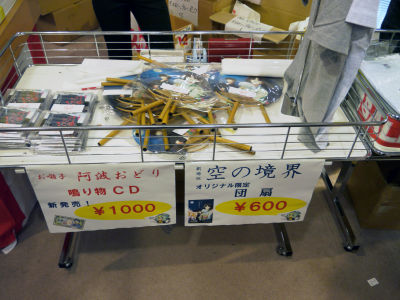 So, of course we purchased one.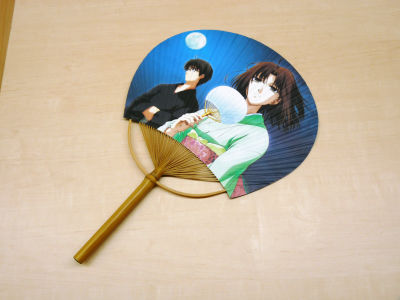 Shiki and Mikiya dressed in kimono.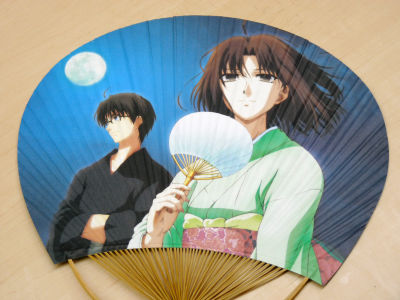 Flip side.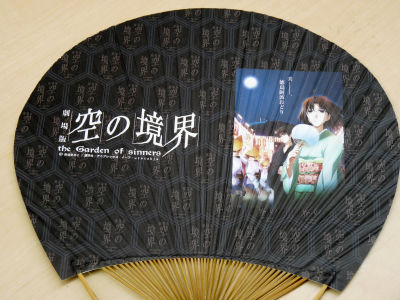 Hand-made bamboo uchiwa by Shikoku Dansen Co.,Ltd.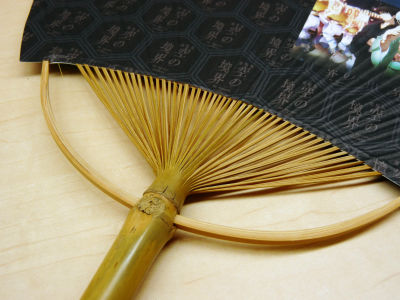 Related Posts:
Poster of Awa Dance Festival featuring Shiki and Mikiya from "Kara no Kyokai" - GIGAZINE

Flipping the Flippable Illustration Book of anime film "Kara no Kyokai" - GIGAZINE

Amazon Japan's Top Sellers Anime DVD of the First Half of 2009 - GIGAZINE

List of New Anime: Summer 2009 - GIGAZINE