Farewell to legacy media, Mitsubishi to quit MO discs production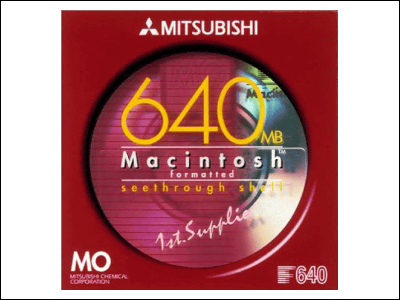 (This article was originally posted in Japanese at 12:55 Aug. 04, 2009.)

Following the discontinuation of floppy disc production, another legacy disc media is leaving the market. Mitsubishi Kagaku Media Co. decided to quit the production of good old Magneto-optical disc a.k.a. MO disc.

MOs have been highly preferred for its 50 to 70 years life expectancy and durability of the media itself. But cheaper and larger media seem to replace it.

Read on for detail.

Announcing MO disk discontinuation | Mitsubishi Kagaku Media Co.

According to the release, Mitsubishi Kagaku Media Co. is to quit the production of MO disc by December, 2009. Mitsubishi has been producing MO disc since 1991 but the recent decline in the sales made the company to discontinue production of 3.5" and 5.25" MO disc.

Distribution of some products may stop before December, 2009. Other companies producing MO disc like Sony and Hitachi Maxell might follow Mitsubishi's decision. The company provides the list of the products to be closed out.

(PDF File)[MO disc discontinuation list] | Mistubishi Kagaku Media Co.

Related Post:
Toshiba to release wordl's first "SDXC" flash memory with biggest capacity and fastest access speed - GIGAZINE

Diva Miyuki Nakajima to release a highly-accurate Glass CD at $1000 - GIGAZINE