Wrath of "Daimajin" Struck Us at WONDER FESTIVAL 2009 [SUMMER]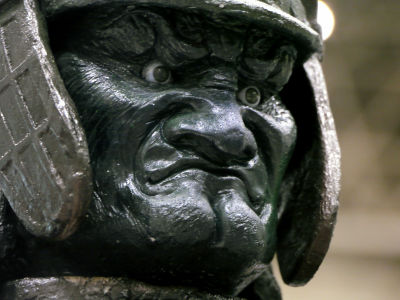 (This article was originally posted in Japanese at 02:53 Jul. 29, 2009)

The legendary giant monster Daimajin is reawakening this autumn as TV series Daimajin Kanon. A huge statue of the vengeful immortal was on display at Wonder Festival 2009 [Summer].

Read on for details and pics.
Daimajin (lit. Giant Demon God) was originally introduced in the 1966 film.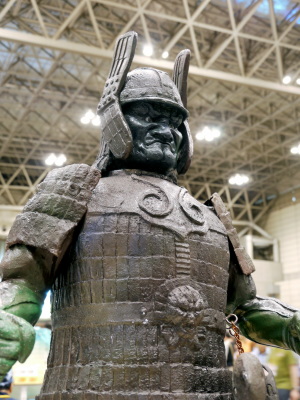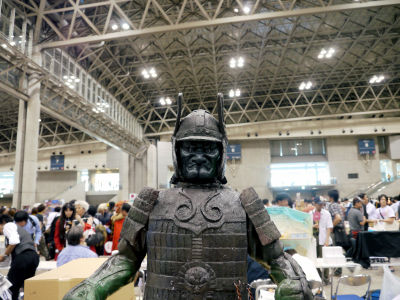 Scary, isn't he?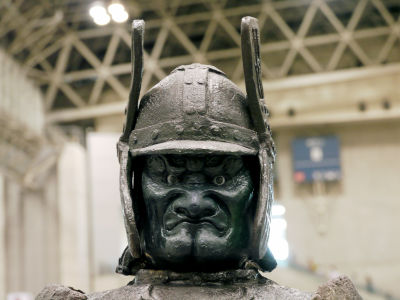 This impressive statue was priced at 150,000 yen.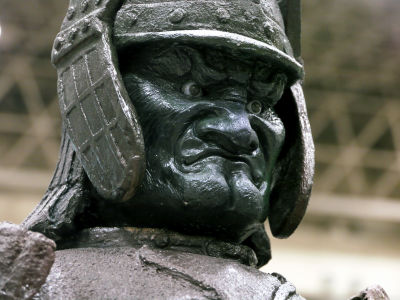 He might be intimidating enough to ward off evil. Definitely effective than your granny's garden gnomes.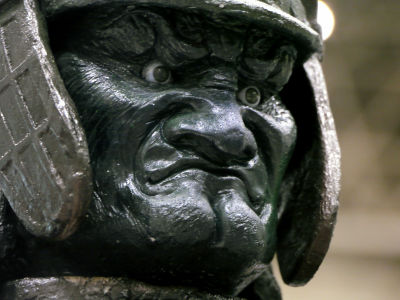 1/4 scale, 120cm tall.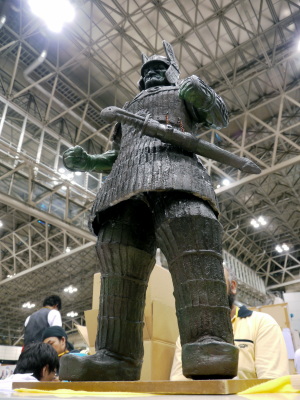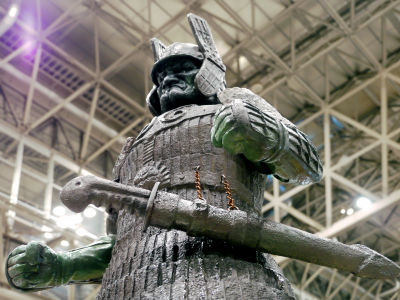 At his feet was...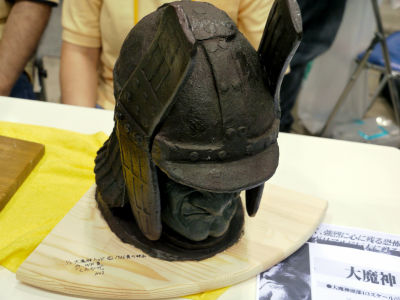 "Daimajin" head.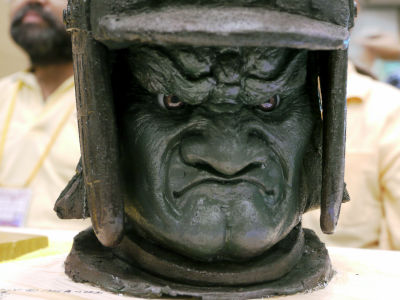 1/3 scale. He's got beautiful eyes.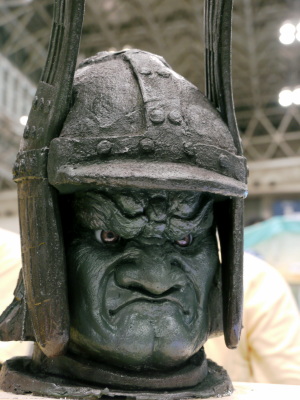 Related Posts:
Awakening from 43 years' sleep, "Daimajin" becomes TV drama from autumn 2009 - GIGAZINE

Malicious Armour MURAMASA from Oncoming Video Game "Full Metal Daemon: Muramasa" - WF 2009 [SUMMER] - GIGAZINE

7ft. Sculpture of Giant Robot DEMONBANE - WONDER FESTIVAL 2009 [SUMMER] - GIGAZINE