Cosmo Dragoon, Gravity Saber and Cosmo Gun from Leiji Matsumoto's Universe -WF 2009[SUMMER]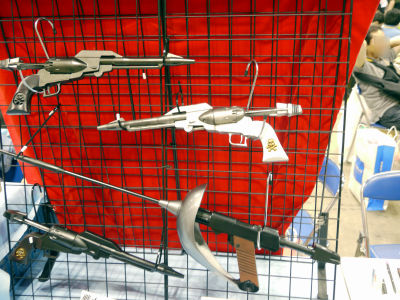 (This article was originally posted in Japanese at 05:24 Jul. 27, 2009)

Leiji Matsumoto is known for his space operas such as Galaxy Express 999, Space Pirate Captain Harlock and Space Battleship Yamato(or Star Blazers). Many fictional weapon exists in his universe, among them the famous Cosmo Dragoon (also known as the "Warrior's Gun") that protagonist Tetsuro owns in Galaxy Express 999.

Realistic 1/1 replicas of these imaginary weapons were shown at TMY Factory's booth in Wonder Festival 2009 [Summer].

Read on for details and pics.
Cosmo Dragoon is the gun that "only the true space warriors are able to own and use".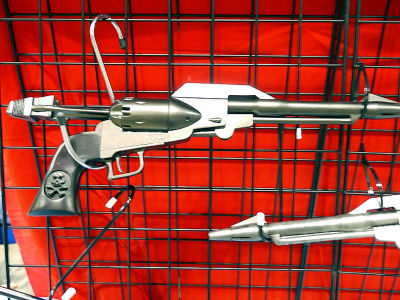 One with white grip.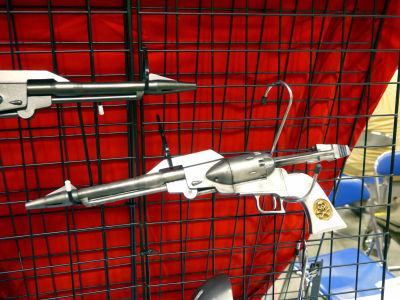 Another Cosmo Dragoon. Cosmo Dragoon is one of the recurring key items in Matsumoto's works. It is very famous, almost legendary since they are the only guns in the galaxy which can kill machine people.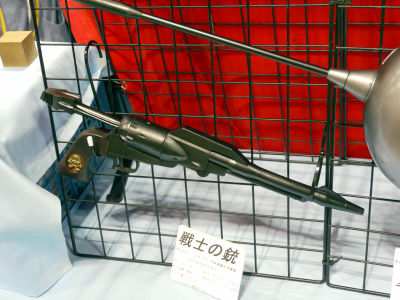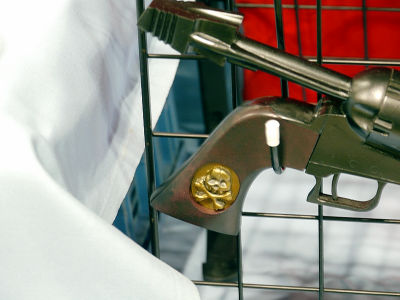 There are only five of these guns in the universe, four of them with serial number.

Serial #1: Owned by Oyama Tochiro
Serial #2: Owned by Tochiro's mother, later given to Tetsuro Hoshino on Titan.
Serial #3: Owned by Captain Harlock
Serial #4: Owned by Pirate Emeraldas

The fifth one, without serial number, is owned by Maetel.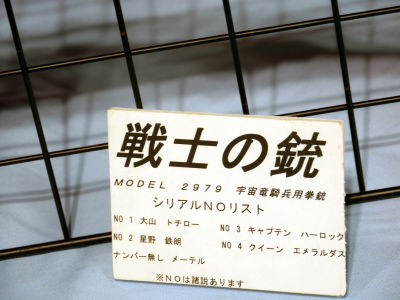 "Gravity Saber" which works as a saber and a gun.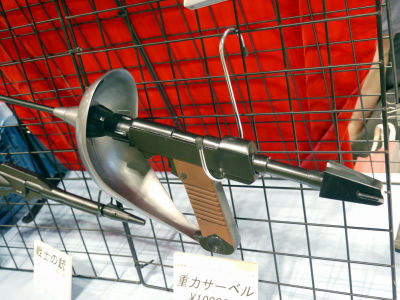 1/1 scale, about 35 inches long.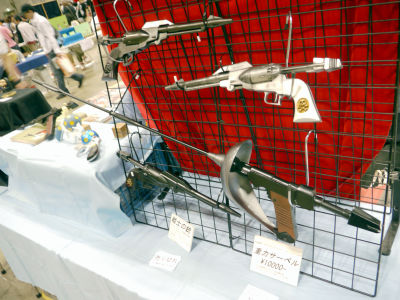 Cosmo Gun. All crew of the space battleship Yamato must own one.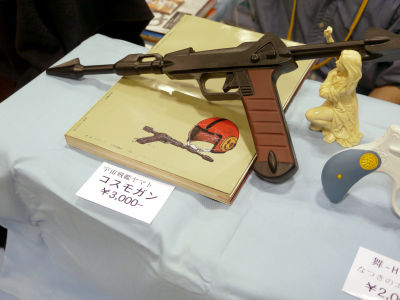 Related Posts:
The 999th edition of JTB Timetable book released, with special GALAXY EXPRESS 999 cover - GIGAZINE

TAF 2009: New "Starblazers" movie to be released by Tohoku Shinsha within 2009 - GIGAZINE

Mateba Revolver, Togusa's gun from "Ghost in the Shell" came out as an airsoft gun in TOKYO TOY SHOW - GIGAZINE

The legendary sniper Golgo 13's M16A2 rifle coming out as an airsoft gun. - GIGAZINE

"Silver Wolf" Full Metal Rubber-Band Gun coming out from Questioners Co. - GIGAZINE