The Extremely Handsome "Suneo in his Dream" at WONDER FESTIVAL 2009 [SUMMER]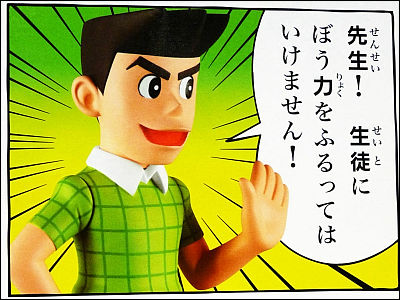 (This article was originally posted in Japanese at 11:25 Jul. 26, 2009)

Do you remember the sensation of last year's beautified Takeshi Goda, the famous "Clean-cut Gian"?

This year, Medicom Toy came up with another extraordinary rendition of a Doraemon character. Apparently, this is what the closet narcissist Suneo "Kurt" Honekawa looks like in his dream.

Read on for details and pics.
Special Limited Products for Wonder Festival 2009 [Summer]

Quite eye-catching despite being only 190mm tall.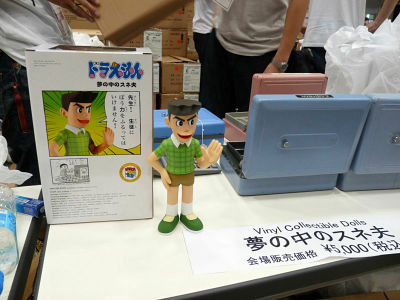 You have to admit Suneo is kind of cute in his own way, but this?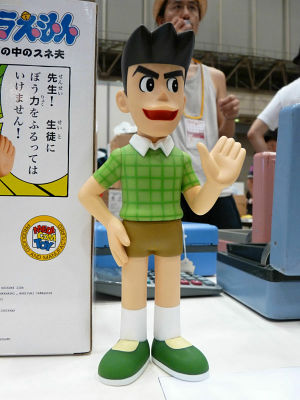 This is outright handsome.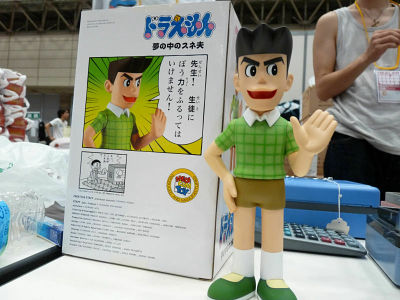 In the comic he's standing up to a teacher performing physical punishment.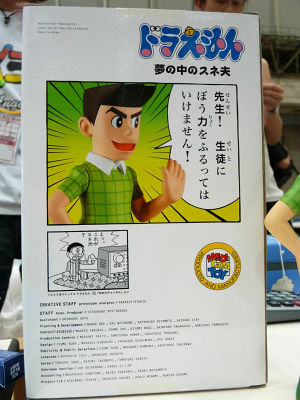 How much hairspray does he need for this hairdo?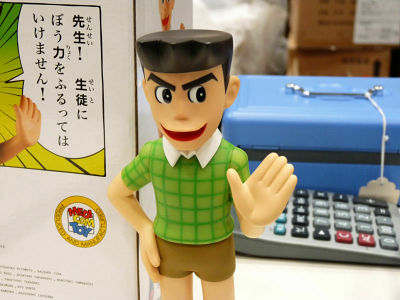 5,040 yen (about $53). Limited 300 sets were sold at Wonder Festival, 500 are sold online.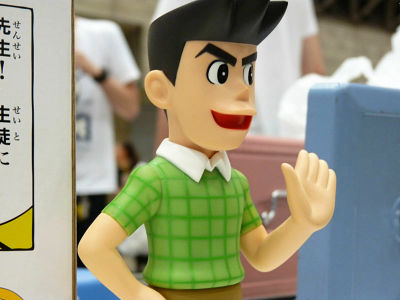 Related Posts:
Bandai's Communication Robot "My DORAEMON" - GIGAZINE

Doraemon "Stamp Rally" on Tsukuba Express - GIGAZINE

Extraordinary Collaboration, Terminator stars in Doraemon! - GIGAZINE