Malicious Armour MURAMASA from Oncoming Video Game "Full Metal Daemon: Muramasa" - WF 2009 [SUMMER]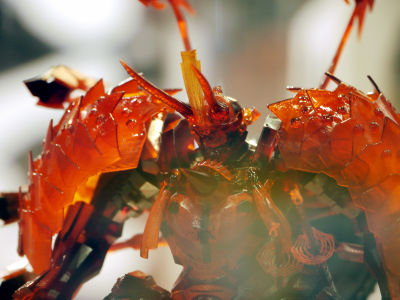 (This article was originally posted in Japanese at 12:41 Jul. 26, 2009)

This extremely evil-looking creature is "Muramasa", a haunted armour/weapon/robot which gives supernatural power to its wearer, featured in Nitroplus's new title Full Metal Daemon: MURAMASA to come out this autumn. Sinister as it seems, this "Muramasa" actually belongs to the hero of the game.

An action figure of this malevolent armor was exhibited at Nitroplus' booth at Wonder Festival 2009 [Summer]

Pics after the cut!
"Muramasa" and the hero Kageaki Minato.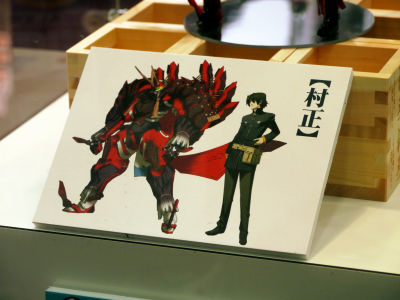 The design is strongly influenced by Japanese samurai armour.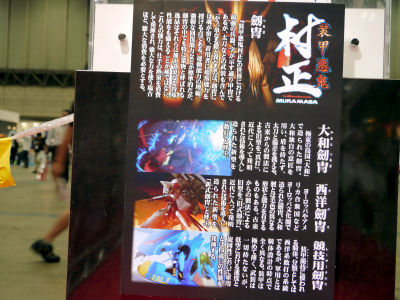 The action figure looks way more intimidating than the illustration.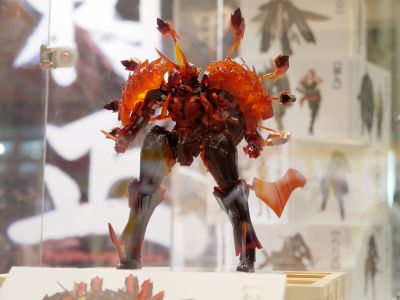 With two horns like an oni.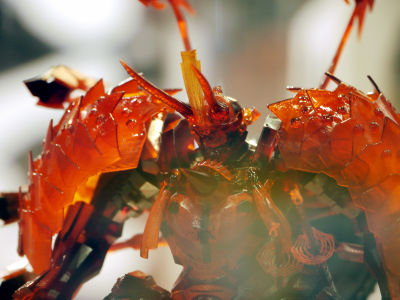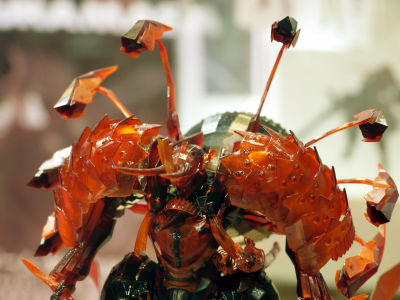 Kind of resembles a lobster.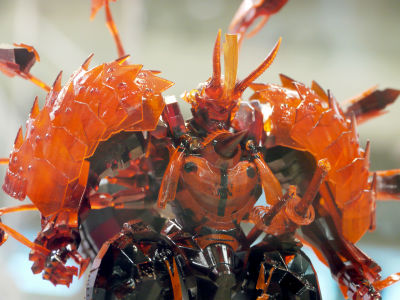 Carries a katana. Muramasa is named after the famous swordsmith.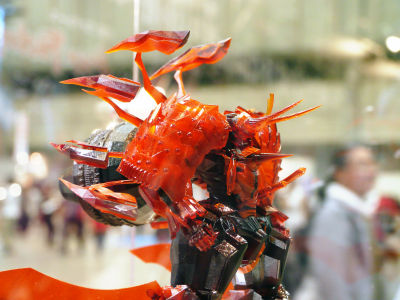 Bat-like wings behind the knees.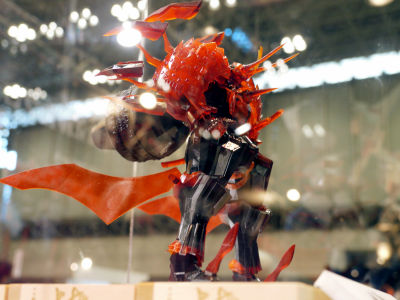 Back.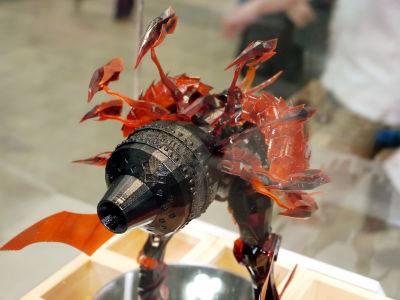 When the hero isn't wearing it, "Muramasa" can transform into a spider-like form and move on its own.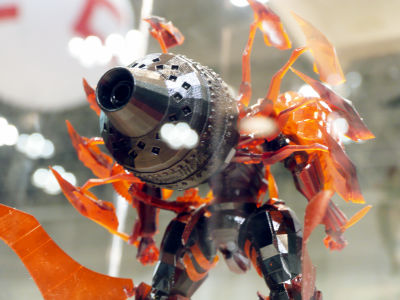 The action figure was produced by Max Factory and Good Smile Company. Supervised by sculptor Takayuki Taketani.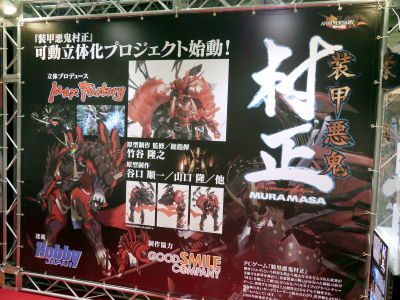 The game is to come out this fall. For mature audiences, rated 18+.


Related Posts:
7ft. Sculpture of Giant Robot DEMONBANE - WONDER FESTIVAL 2009 [SUMMER] - GIGAZINE

Two-Wheeled Automobile Robots from Manga and Anime "Rideback" -WONDER FESTIVAL 2009 [SUMMER] - GIGAZINE

Carry Your Favorite Samurai Symbol with "Samurai Flag USB key" - GIGAZINE