Awesome Masks and Helmets from Various Anime - WONDER FESTIVAL 2009 [SUMMER]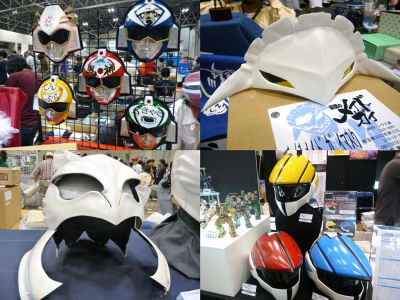 (This article was originally posted in Japanese at 14:19 Jul. 26, 2009)

Wonder Festival is not all about bishojo and moe figures, but all kinds of sculptures are shown there. Here are some 1/1 scale helmets and masks from animes such as Mobile Suit Gundam, The Super Dimension Fortress Macross and many more.

Pics after the cut!
Char Aznable's "Stahl Helm" at Megahouse's booth.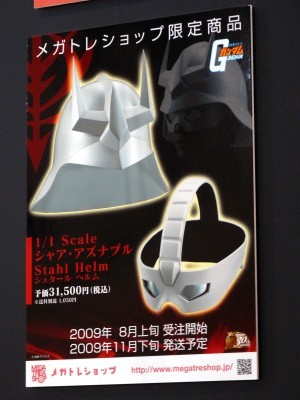 Set of helmet and mask.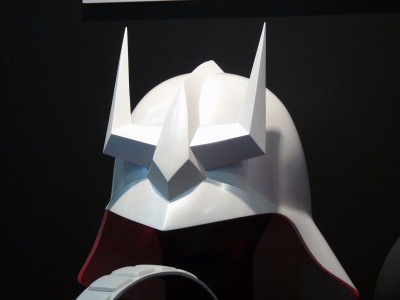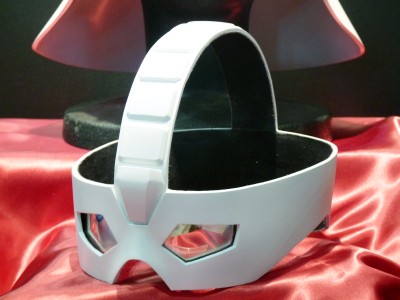 To be accepting orders from August 7, at the price of 31,500 yen (about $320).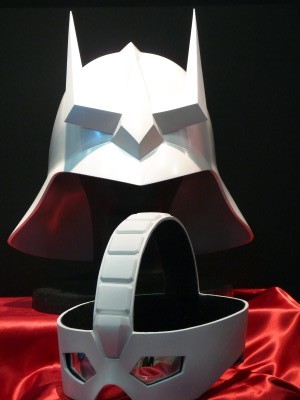 U.N. Spacy's pilot helmet from Macross series. Displayed at Yamato's booth.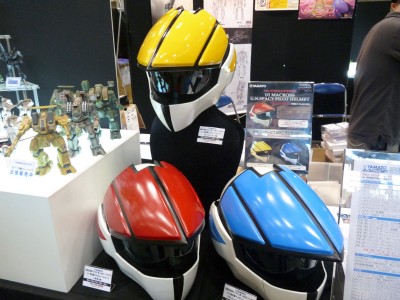 41,790 yen (about $420).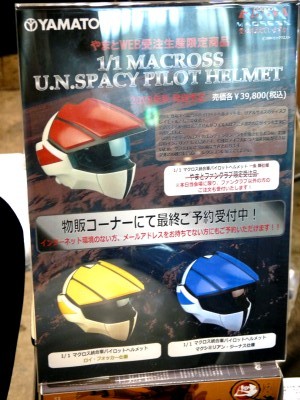 Roy Focker model.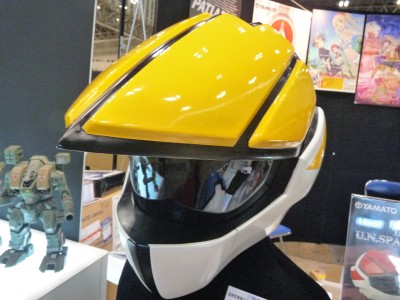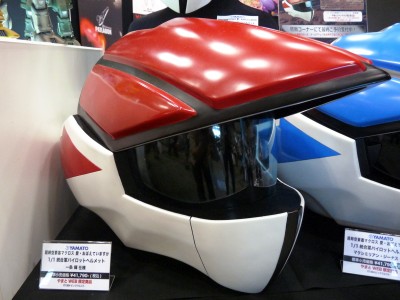 Maximilian Jenius version.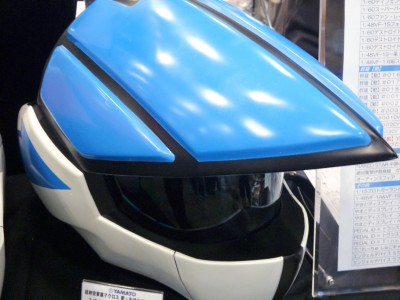 Masks of heroes form Aikoku Sentai Dai Nippon at PHANTOM PROJECT's booth.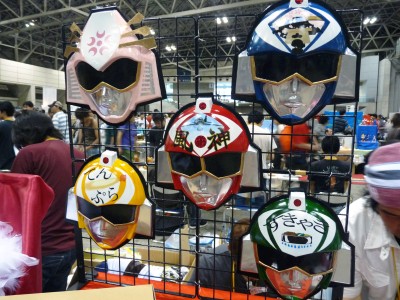 Aikoku Sentai Dai Nippon is a 18 minute Super Sentai parody film made in 1982 by Hideaki Anno and Takami Akai.


Ai Kamikaze (Ai means Love)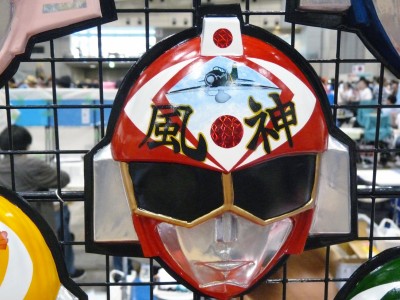 Ai Geisha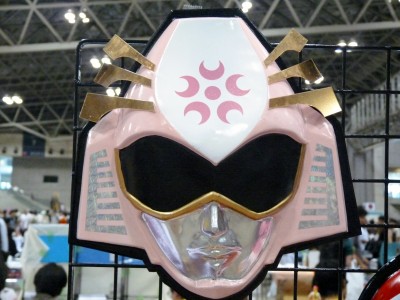 Ai Tempura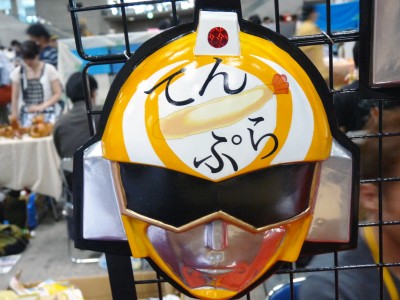 Ai Harakiri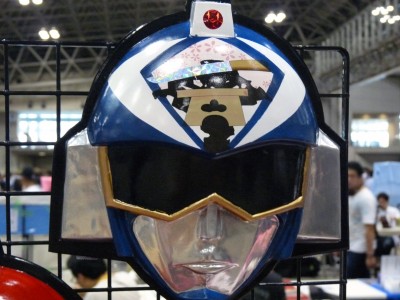 Ai Sukiyaki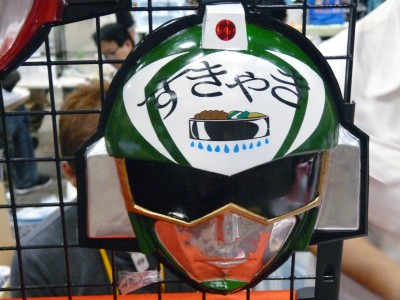 Comes as a set of five for 6,000 yen (about $63). Also available online.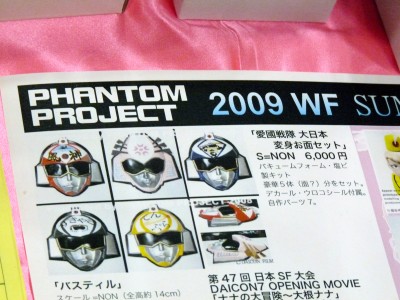 Griffith's helmet from Berserk shown at kims' booth.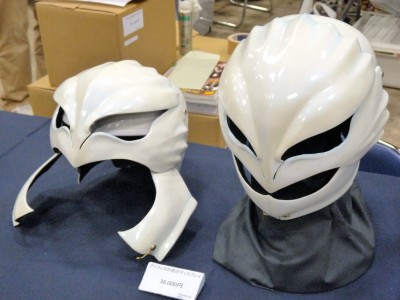 The jaw protector opens.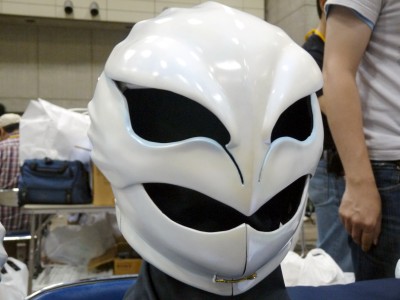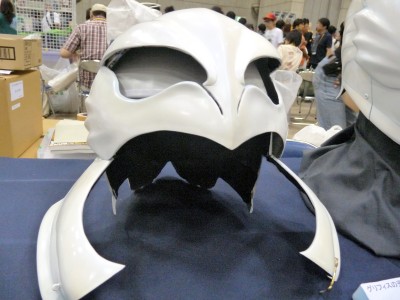 Symbol of the Band of the Hawk. 38,000 yen (about $400)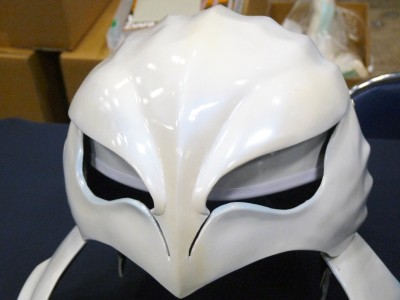 Kamen no Maid Guy mask sold at Shirasu Dou's booth.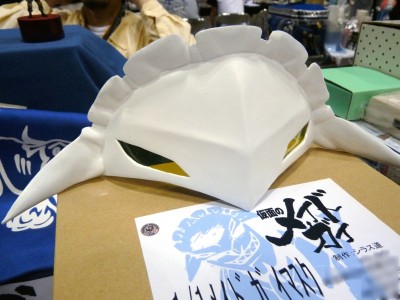 1,000 yen (about $11)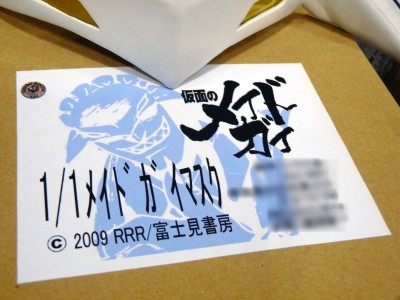 Kamen no Maid Guy badges.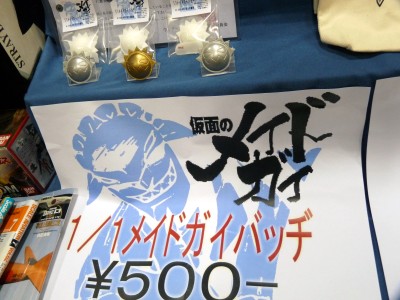 500 yen (about $5).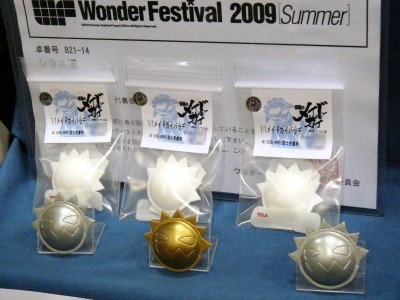 Related Posts:
Simulate to Stimulate -"Cleavage Movement Simulator" featured on PSP game "Kamen no Maid Guy" - GIGAZINE

Sleep Safe with GOLGO 13 Eye Mask! - GIGAZINE

Papercraft "ZERO" mask of Code Geass - GIGAZINE