Figures of Ranka Lee and Sheryl Nome from Macross Frontier - WONDER FESTIVAl 2009 [SUMMER]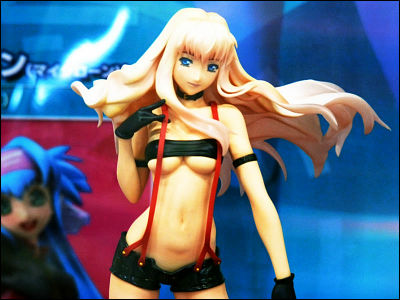 (This article was originally posted in Japanese at 18:45 Jul. 26, 2009)

Gorgeous figures of the heroines of Macross Frontier came out as "Ranka Lee Nyan-nyan Ver." by MegaHouse and two versions of Sheryl Nome, collaborative works by Megahouse and ALTER. They were on display at Wonder Festival.

Read on for details and pics.
Sheryl Nome. To be on sale in late August for 7,140 yen (about $75).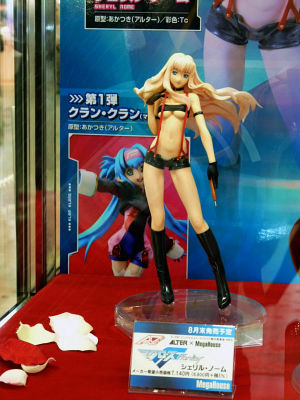 The sexy outfit is for a concert.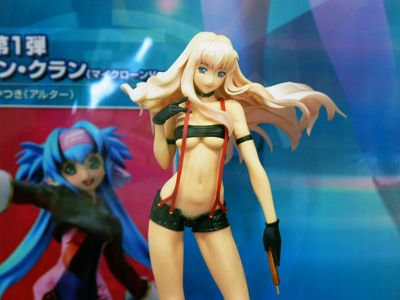 Another Sheryl Nome, clad in military-ish costume.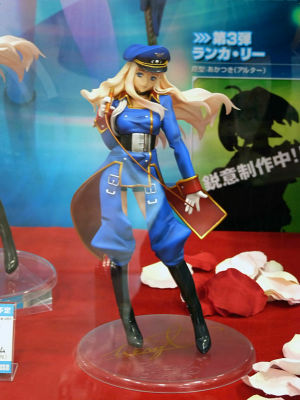 Also to be on sale in late August for 7,140 yen.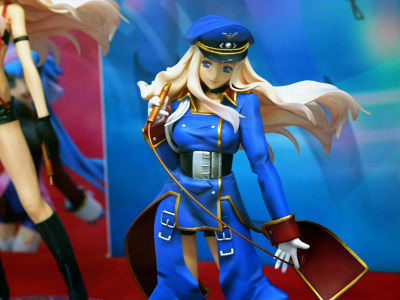 "Ranka Lee Nyan-Nyan Ver." 6,615 yen (about $69). Dim sum at her feet.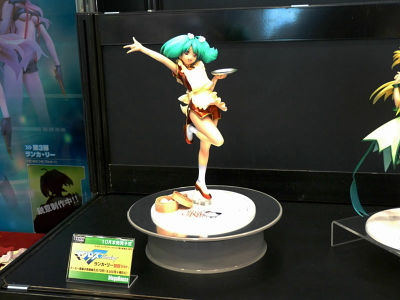 Her outfit is the uniform of Chinese restaurant "Nyan-Nyan" where she waits the table part-time.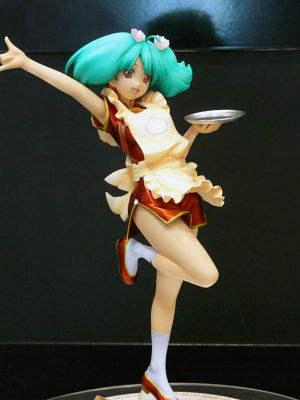 Related Posts:
Cutest USB Flash Drive / Action Figure of Lupin III, Rei Ayanami, Ranka Lee and more! - GIGAZINE

Movie of Macross Frontier to come out on November 21st - GIGAZINE

Clan Clang might take the lead in "Macross Frontier" Movie Edition - GIGAZINE

"Bishojo Figure Yearbook 2008" covering the whole 700 girl figurines released last year - GIGAZINE