Figures from "Kanokon", the Anime Banned for Too Much Smut -WONDER FESTIVAL 2009 [SUMMER]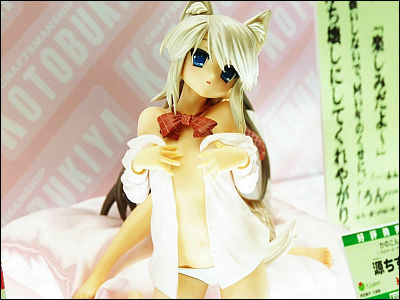 (This article was originally posted in Japanese at 20:22 Jul. 26, 2009)

Kanokon is a popular light novel series by Katsumi Nishino. A twelve-episode anime adaptation by Xebec aired on AT-X television network from April to June, 2008. At first, the anime was also distributed for free on several video streaming websites, but from 7th episode on, the streaming canceled on most websites due to its overwhelming sexual suggestiveness.

Figures of the anime's heroines by action figure giant Kotobukiya were on display at Wonder Festival 2009 [Summer].

Pics after the cut!
(Japanese)WF2009 SUMMER::Kotobukiya Special Site

"1/5 scale Nozomu Ezomori". Limited 100 sets were sold at Wonder Festival for 10,000 yen (about $106). Available online for 10,500 yen.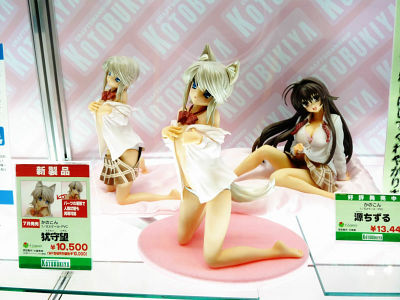 Nozomu is a first-year student at protagonist Kouta's high school, but in fact she's a 200-year-old wolf spirit.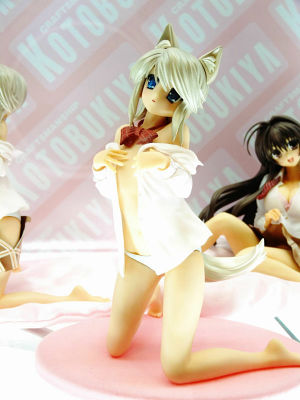 You can take off her wolf ears and tail, put on skirt.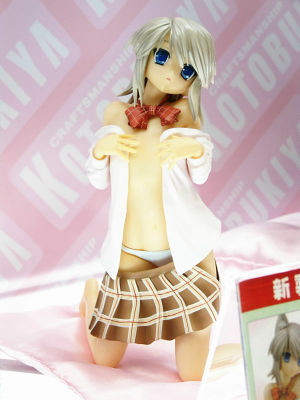 Her state of undress might be more suggestive than complete nudity.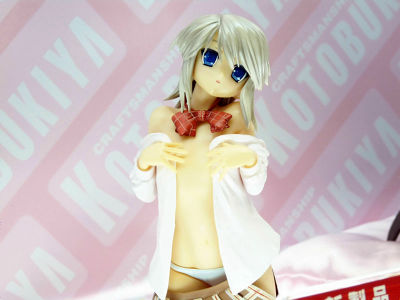 Chizuru Minamoto, another heroine. 13,440 yen.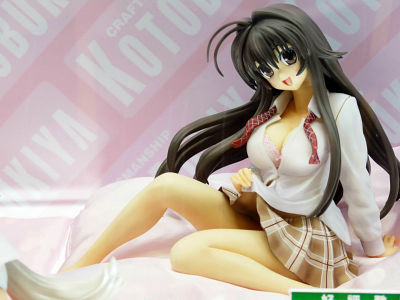 She appears to be a normal, albeit big-breasted, teenage girl, but she is in fact a 400-year-old powerful kitsune.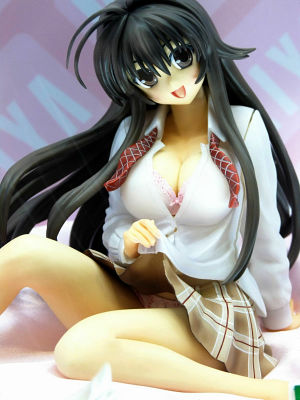 Related Posts:
Dynamic Figure of Kuniko Hojo from "SHANGRI-LA" Wielding Her Boomerang -WONDER FESTIVAL 2009[SUMMER] - GIGAZINE

Figures of Revy the "Two Hand" and Deadly Twins from "Black Lagoon" shown at WF2009[Summer] - GIGAZINE

Figures of Ranka Lee and Sheryl Nome from Macross Frontier - WONDER FESTIVAl 2009 [SUMMER] - GIGAZINE

"Bishojo Figure Yearbook 2008" covering the whole 700 girl figurines released last year - GIGAZINE