1 metre tall "GIGANGELION" Unit-01 and Evangelion Mini 4WD at WONDER FESTIVAL 2009 [SUMMER]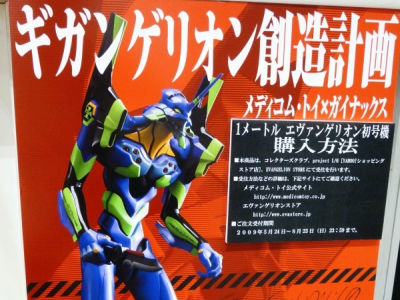 (This article was originally posted in Japanese at 10:40 Jul. 26, 2009)

The 1 metre tall model of Evangelion Unit-01 "Project GIGANGELION" by Medicom Toy and Gainax was featured at Dengeki Hobby Magazine's booth at Wonder Festival. And an Evangelion-themed Mini 4WD called "Mini 4WD PRO Avante MK.III Azur Evangelion Unit-01 SPECIAL" was also on display.

Pics after the cut!
Project GIGANGELION.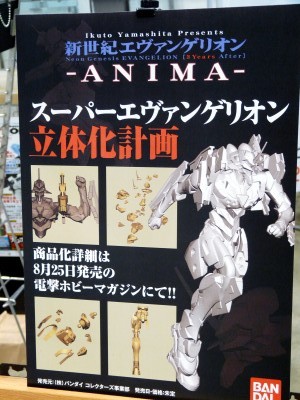 This is the gigantic Unit-01.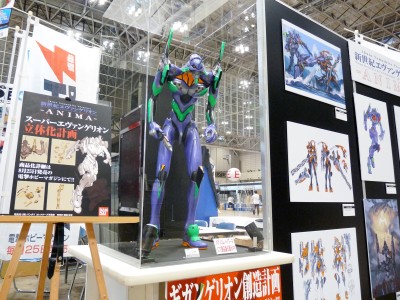 Head.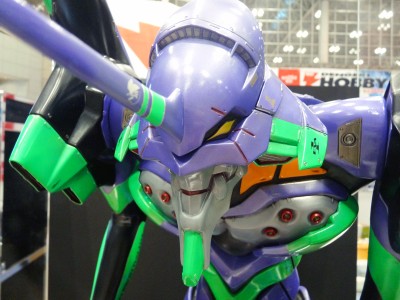 Quite intimidating, being this huge.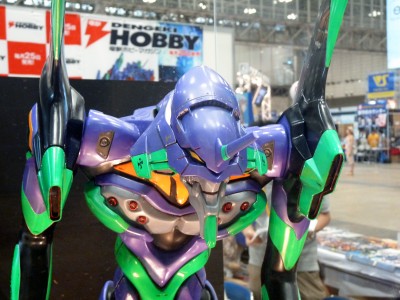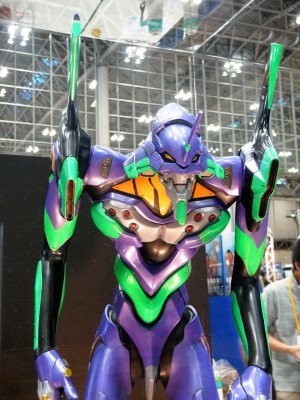 Priced at 155,400 yen (about $1,600).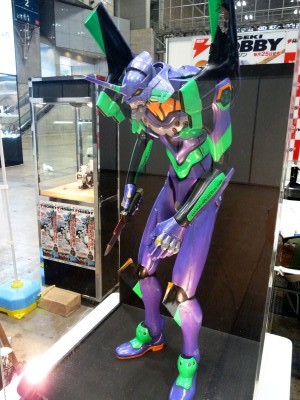 Metal frame inside its legs to let it stand alone.


Side.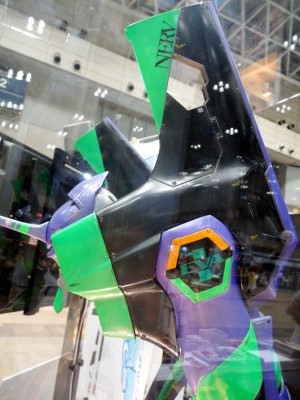 Illustrations from "Evangelion ANIMA", the novel serialized in Dengeki Hobby Magazine.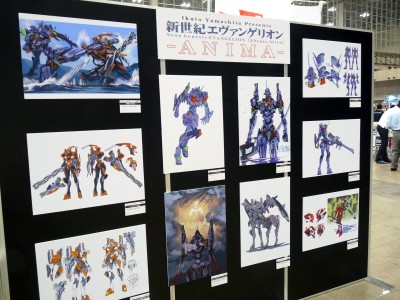 Eva EuroII and Super Evangelion.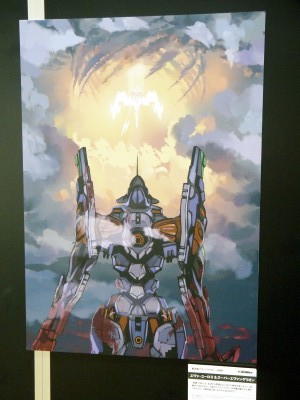 This Centaur-ish thing is "Surveillance Aircraft Mode Unit-02 type II."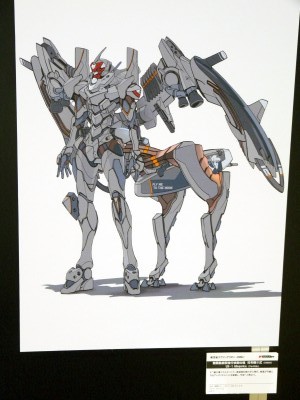 Eva-themed Mini 4WD displayed at the same booth.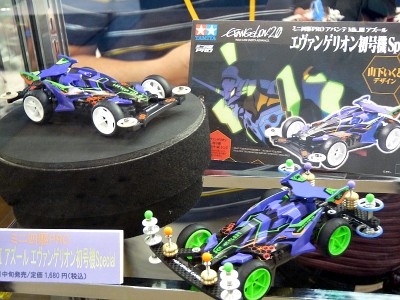 Designed by Ikuto Yamashita.


Purple and fluarescent green, the distinctive Unit-01 colour.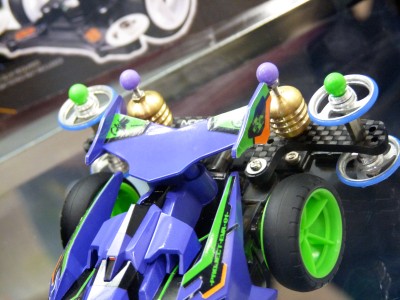 To be on sale in mid September for 1,680 yen (about $18).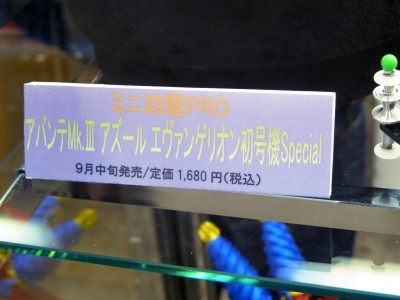 The product will come with a white wheel, but this green-spoked one displayed at the show better resembles the original Unit-01.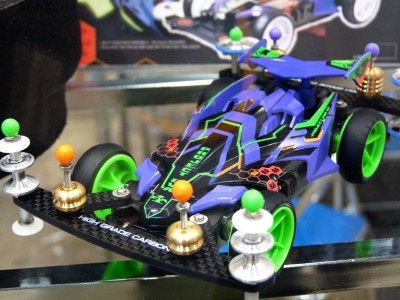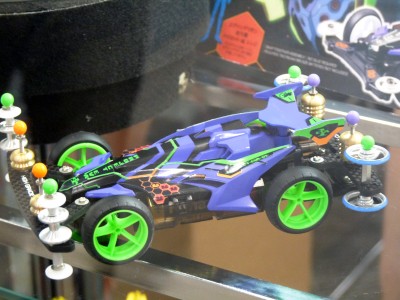 Front. "PROJECT EVA"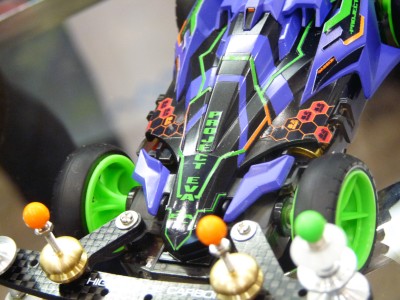 NERV logo on the rear wing.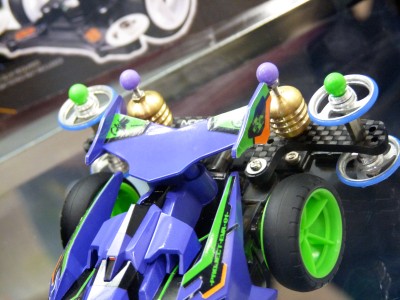 Related Posts:
Beautiful Stainless Steel Unit-00 of "Evangelion SUS Figure Project" - GIGAZINE

"Evangelion SUS Figure Project", 1 metre tall Unit 00 made of Stainless Steel and Titanium - GIGAZINE

New Lineups of Kaiyodo's REVOLTECH Action Figures featuring "Evangelion: 2.0" - GIGAZINE