"Adam" Embalmed in Bakelite from EVANGELION - WONDER FESTIVAL 2009 [SUMMER]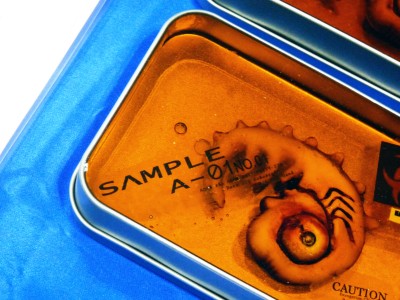 (This article was originally posted in Japanese at 12:15 Jul. 26, 2009)

In the 8th episode "Asuka Strikes!" of Neon Genesis Evangelion, Ryoji Kaji brought back the first Angel Adam encased in dura-bakelite from Germany and handed it to NERV commander Gendo Ikari. This valuable specimen was on sale at Wonder Festival 2009 [Summer].

Read on for details and pics.
Adam was replicated by TODO Kobo.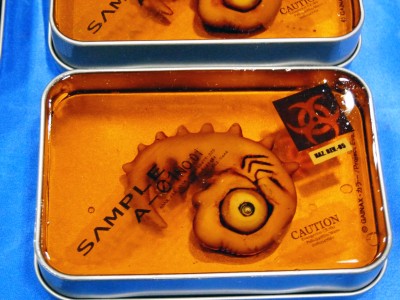 "Adam For Sale"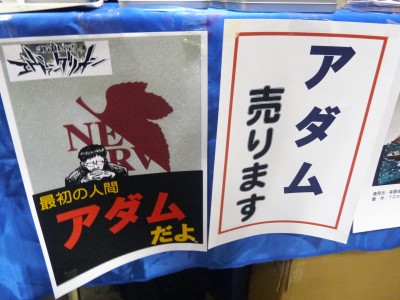 It's not everyday you get to see this many Adams.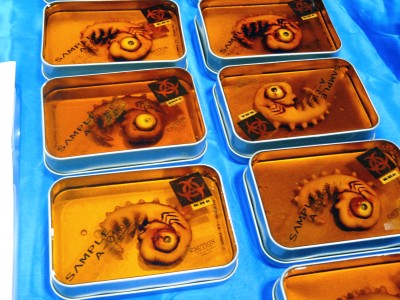 5,000 yen (about $53)


Some gets cracked in the process, which are marked "死亡(Shibou: Dead)".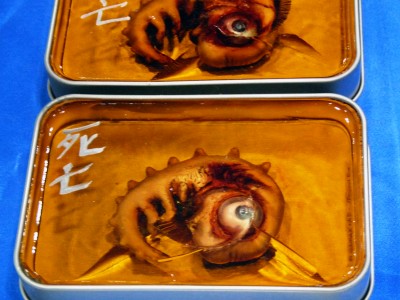 Being hand-made, each has different shape.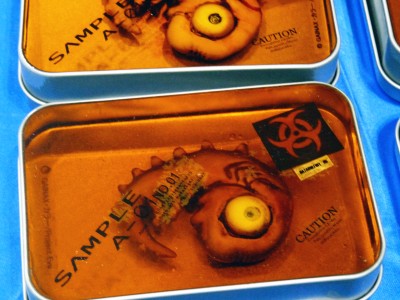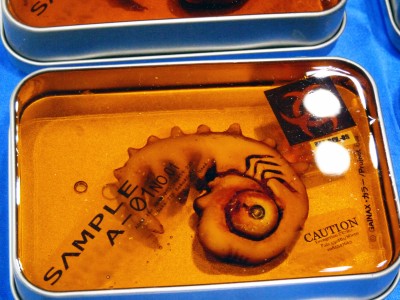 1/1 scale, 122mm × 85mm.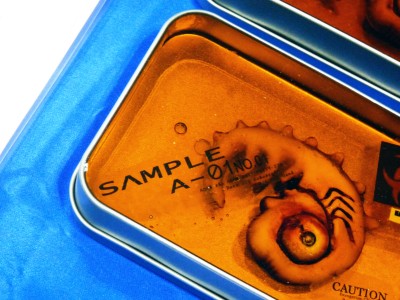 Biohazardous.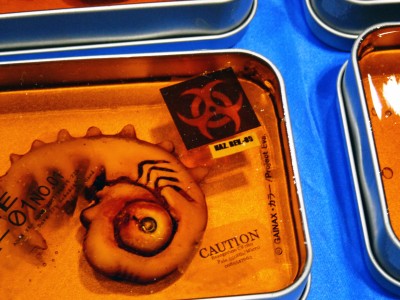 "the first human, Adam"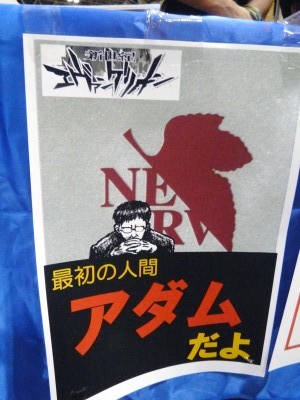 Also available via TODO Kobo' s website.

Related Posts:
Action Figures of Unit-01 and Unit-05 from "EVANGELION: 2.0" - WONDER FESTIVAL 2009 [SUMMER] - GIGAZINE

1 metre tall "GIGANGELION" Unit-01 and Evangelion Mini 4WD at WONDER FESTIVAL 2009 [SUMMER] - GIGAZINE

EVANGELION Boxer Shorts: You Can (Un) Dress to Kill! - GIGAZINE