Unique (and almost too odd) Concept Designs of Willcom Terminals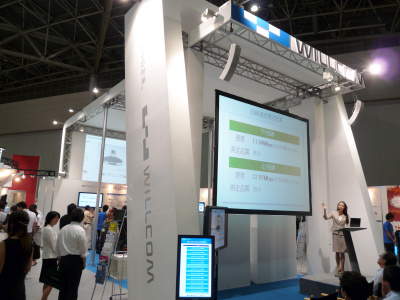 (This article was originally posted in Japanese at 13:58 July 22, 2009.)

As one of the few PHS carrier, Willcom is struggling for future of PHS phones. Thus, their products are always unique and cutting-edge. In Wireless Japan 2009, they introduced mock-ups of concept models at their booth. Each of them are much distiguished, worth expecting commercialization.

Read on for detail.

Willcom's booth.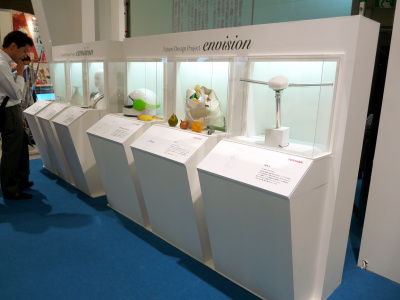 Each display of concept models had its developer's name. This is SII's.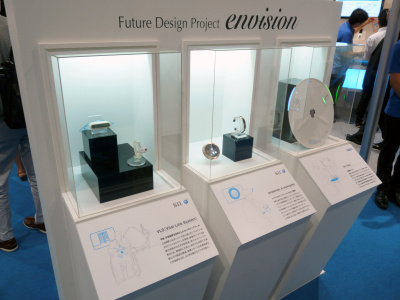 "Air Tray" the portable e-money cash register. With this, you can open your shop wherever you want.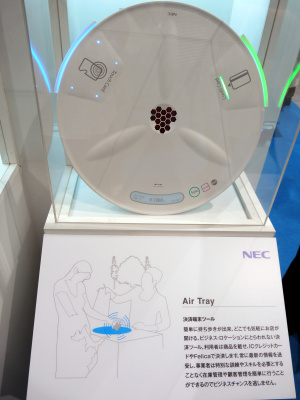 "Amaterasu & Tsukuyomi" the graphic device which combines emotion sensor on wrist band and position monitor to express who is where, thinking what.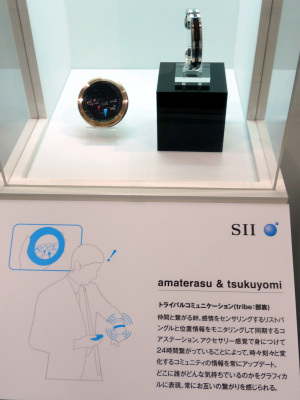 The wrist band. They say built-in emotion sensor somehow detects one's feeling.


This Core Station shows the position and feeling of wearer.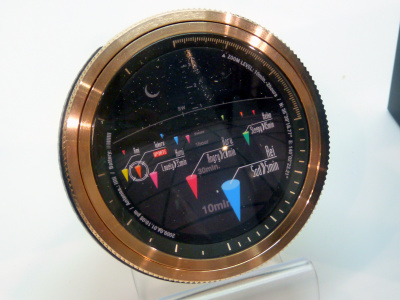 This seems more practical. It's called VLS, Vital Link System. You will be connected to medical data server at the hospital wirelessly so doctors can monitor your health.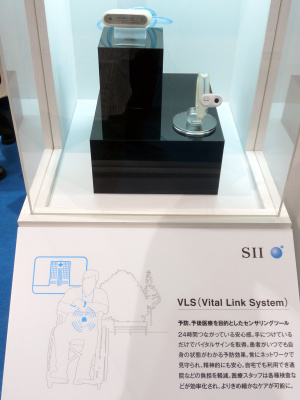 The wrist band sensor to check vital signs.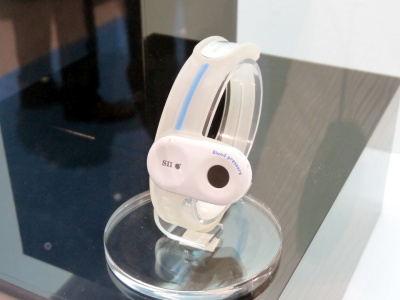 Neck hanging transmitter also used as a notifier for patients to take medicines.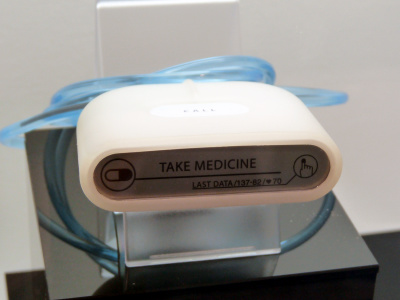 Kyocera's "Image tube". The device has an all-around touch panel display to handle a pile of contents at once.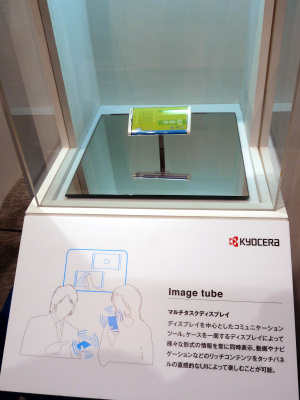 Notice the mirror below. The Image tube has whole-surface touch panel on both sides.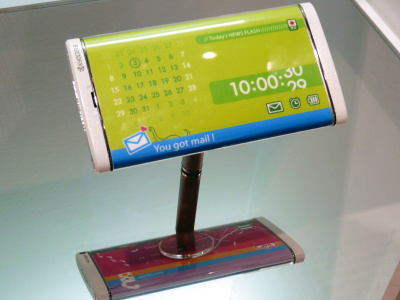 "Energy Bulb" Totally wireless, even without power cables utilizing solar panel and chargeable batteries. It works as the information server 24/7.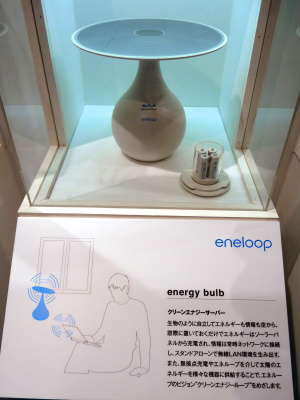 Kinda mystic.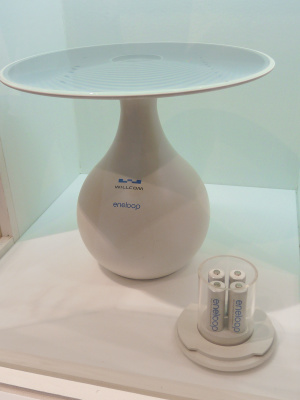 Solar panels and wireless module are installed on top.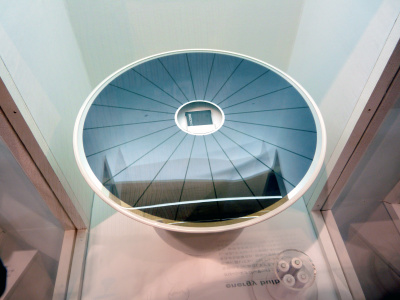 "JRC design study 02" the communication device for motorcycle helmet.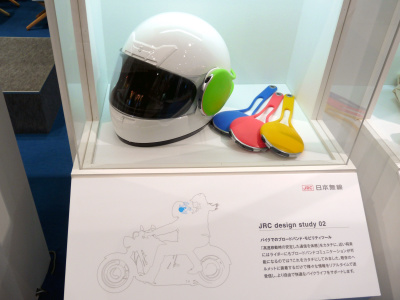 "WA I" The shopping bag with RFID tag reader.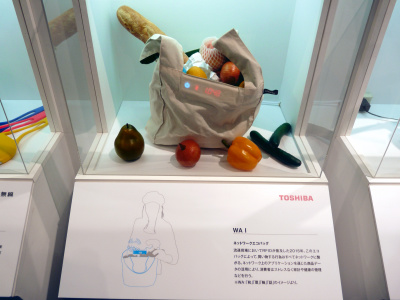 Reading RFID tag, the bag automatically build a database of how you spent.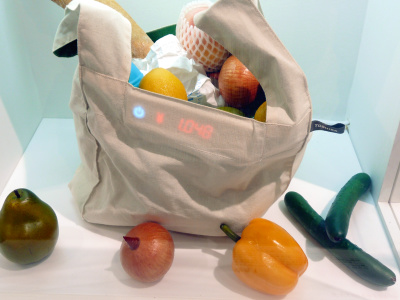 "WA II" turns every electric bicycle to rental cycle.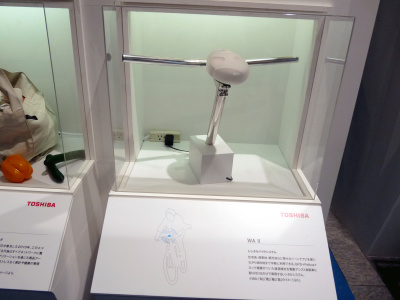 The device is attached to a handle and provides GPS information and automatic payment.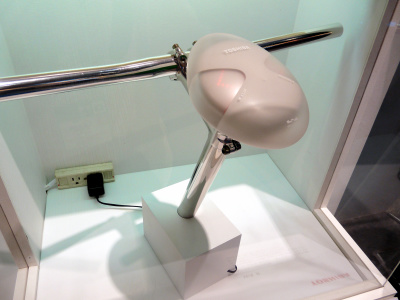 "WA III" the translating device. Not only verbal language, this can translate finger language to verval language, or verbal language to letters.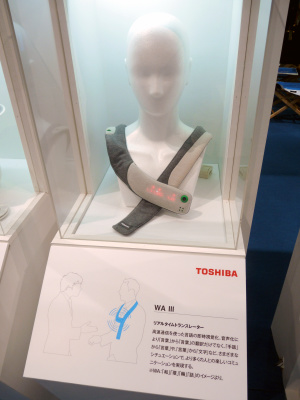 The letters are indicated like this.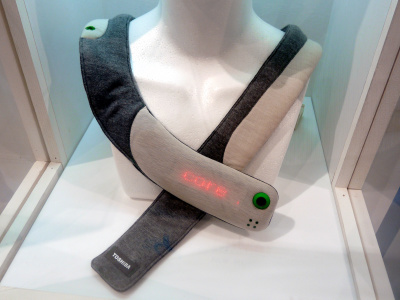 The video of translation is here

Willcom concept mock-up in Wireless Japan 2009


Related Post:
Reviewing Willcom's newest phone device "BAUM" and "WX340" - GIGAZINE

Terminals for "XGP", WILLCOM's Next Generation PHS Network - GIGAZINE

Flash News: Willcom to Release "WILLCOM NS", PDA phone with Thin and Wide display - GIGAZINE