The history of camera phone modules at Wireless Japan 2009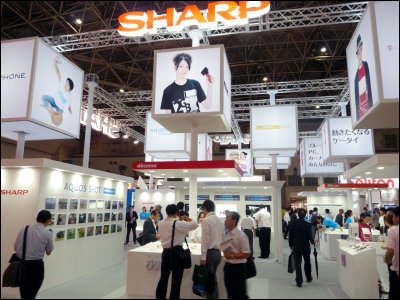 (This article was originally posted in Japanese at 12:55 July 22, 2009.)

The first commercialized cameraphone is Sharp's J-SH04 in 2001, provided for former J-PHONE(now called Soft Bank Mobile). Although first it was thought to be an oddball novelty but the seamless integration of wireless internet connection and a built-in digital camera soon became a big boom.

At wireless Japan 2009, Sharp had an exhibition of their history of digicam modules. How these have developed?

Read on for detail.

First it was within CIF format(352*288 pix) 0.11Mpix in 2001. But soon it become 3Mpix, 5Mpix, and now there's a 10Mpix model commercialized in 2009.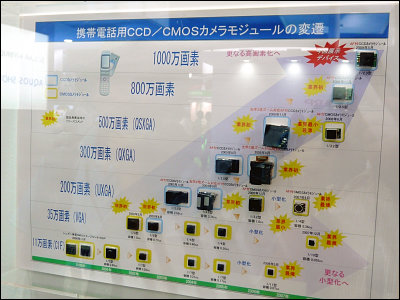 The latest 10Mpix camera module even has auto focus and sensitizing.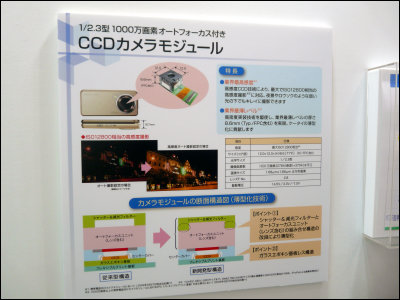 It is always the question; What's next? Aside from a increasing resolution, you can think of IR utilizing and Argumented Reality software installation. Still the development of these cameraphones are totally remarkable.

Related Post:
Softbank Revealed their 2009 Summer lineup, featuring "AQUOS SHOT", "Solar K-tai" and more - GIGAZINE

Photo review: "Mobile Hi-Vision CAM Wooo" the nation's first cell phone with HD camcoder - GIGAZINE

How to make DIY 130,000,000 pixel digital camera with Epson scanner CCD - GIGAZINE

Photo Imaging Expo 2009: "Fine Pix Real3D" the world's first 3D shooting camera - GIGAZINE