"eZone" - Qualcomm's wireless battery charger in Wireless Japan 2009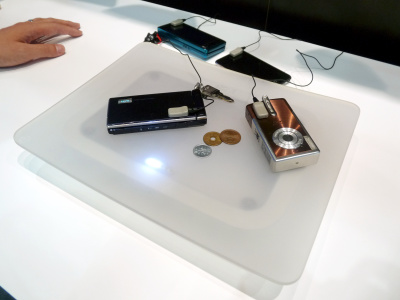 (This article was originally posted in Japanese at 11:50 July 22, 2009.)

Soon you will not be annoyed by battery charger wires. Silicone giant Qualcomm has developed "eZone" wireless battery charging technology. Qualcomm is ready for its commercialization within 2009.

Read on for detail.

Qualcomm's booth in Wireless Japan 2009.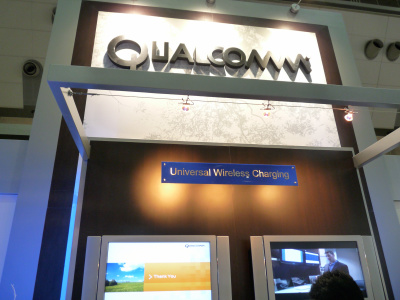 The demo video of eZone. It needs no perfect alignment and it's not affected by metal objects like keys. So you can put nearly anything other than battery-operated devices.

It also co-exists with existing wireless technologies like Wi-Fi. So it perfectly matches user's behavior.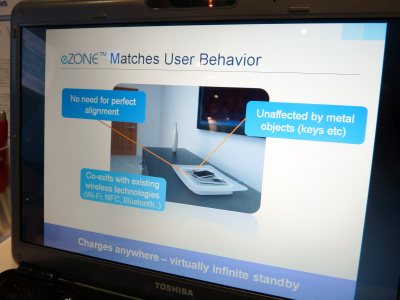 Not only battery charging, eZone can be used for data transferring. When you put your digicams and cellphones eZone will automatically synchronize their data with PC. When it's built into laptop it will be ideal solution for portable gadgets.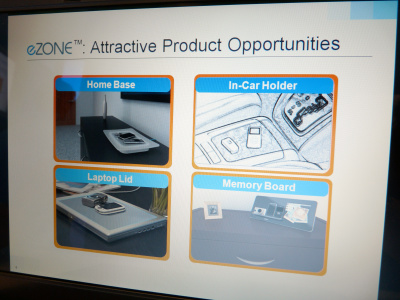 The charging speed is as same as the method using USB cable, so it's relatively slower than plugging directly to outlet.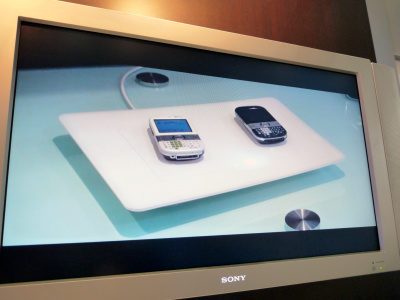 You can see working demo at overseas exhibitions but in Japan eZone device is not authorized as radio equipment yet. So they displayed mock-up at the show.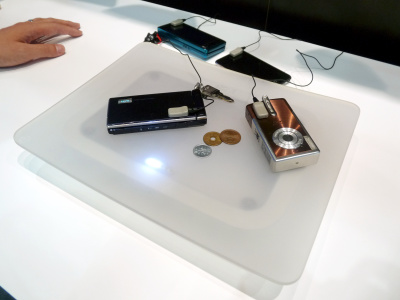 They say they will commercialize eZone powered jacket-type battery for mobile devices in this year and built-in battery by 2011. As for the price, it will be "affordable" they say.

Related Post:
Compact Fuel Cell Battery for Laptops Developed - GIGAZINE