Koala's March Bath Bombs by BANDAI - TOKYO TOY SHOW 2009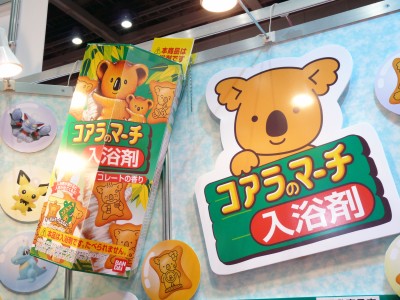 (This article was originally posted in Japanese at 23:30 Jul. 17, 2009)

We've posted before about the bath bomb in the guise of Fujiya's "Milky" Candy, and BANDAI came up with another sweet bath bomb, this time shaped like Lotte's popular Koala's March cookies (also known as Koala Yummies). They were on display at INTERNATIONAL TOKYO TOY SHOW 2009.

Read on for details and pics.
Comes in two scents, "Chocolate" and "Strawberry and Milk". To be released in September.


We totally get this urge to stack them up.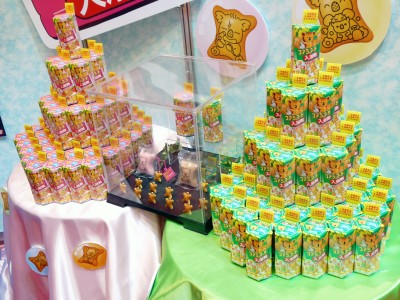 The hexagonal box looks so much like the real cookies' package so it has a "Not Edible" warning sign.


The bath bomb itself is much bigger than the cookies.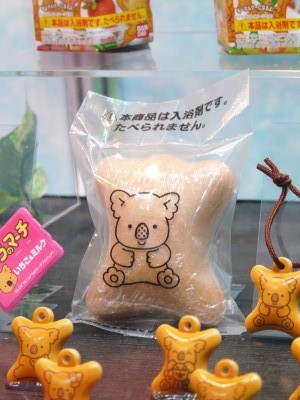 "Strawberry and Milk" is tinted pink.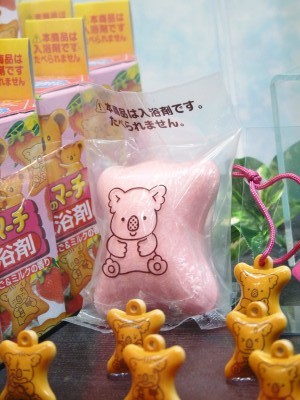 Little koala bear trinket shaped and sized just like the cookie comes out when the bath bomb melts. There are 12 kinds in all, two of which are original "secret" design for the bath bomb.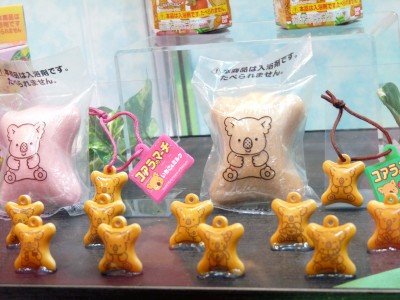 To be on sale in September 2009 at 280 yen.

Related Posts:
Bath bombs in candy wrappers looking just like Fujiya's "Milky" Candy - GIGAZINE

Fruit-Shaped Sticky Notes "KUDAMEMO" by D-BROS - GIGAZINE