TAKARA TOMY's "Taiken-Oh" Kit to Play CSI - TOKYO TOY SHOW 2009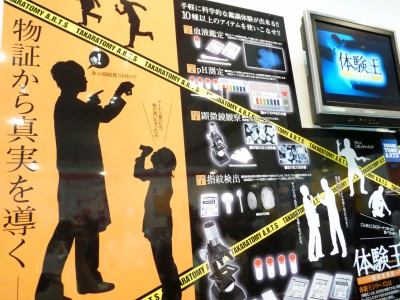 (This article was originally posted in Japanese at 14:51 Jul. 16, 2009)

Forensics is one of the favourite subjects of TV shows, and many of you must have at least once wondered what it's like to actually take fingerprints or perform Luminol test to detect blood trace.

Takara Tomy is to release "Taiken Oh: Kanshiki Sosa Hen" (lit. Experience King: Scientific Criminal Investigation), a kit to play-act forensics. It was exhibited at INTERNATIONAL TOKYO TOY SHOW 2009.

Read on for details and pics.
Takara Tomy's booth featuring "Taiken-Oh".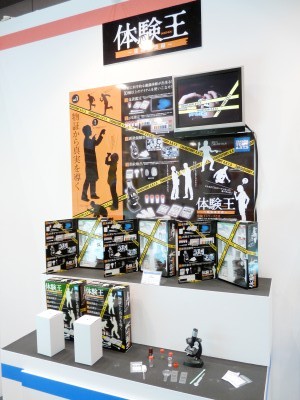 "Bussho kara Shinjitsu wo Michibiku (The Truth is led by Material Evidence)"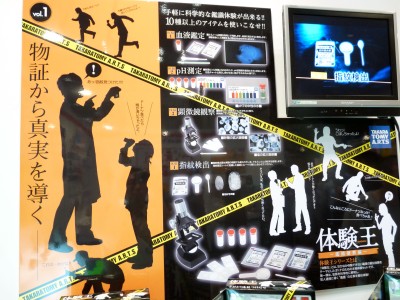 "Taiken-Oh" line is to be a series of toys to mock-experience various profession.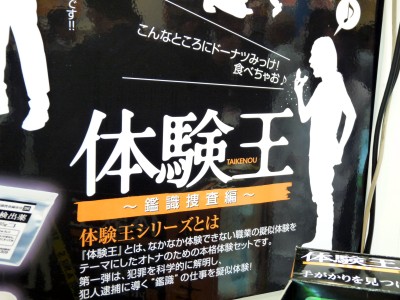 You can perform four kinds of tests with the kit. "Blood Investigation" in which you spray luminol solution to an area to locate traces of blood.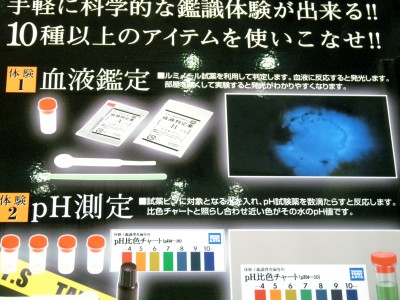 The chemicals. Children should be attended by adult when playing.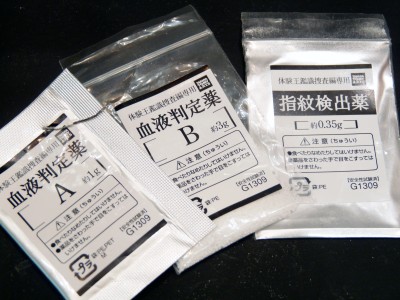 "pH Test"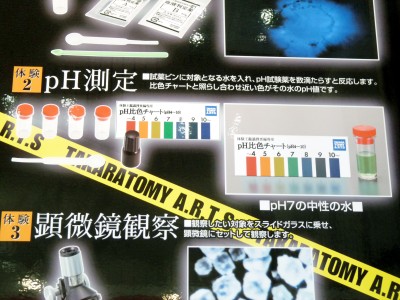 Reagent solution (right) added to saliva sample (left). A bit on the base side, it seems.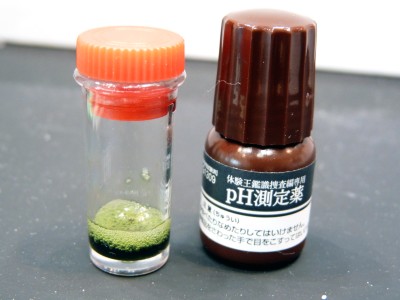 "Microscope Observation".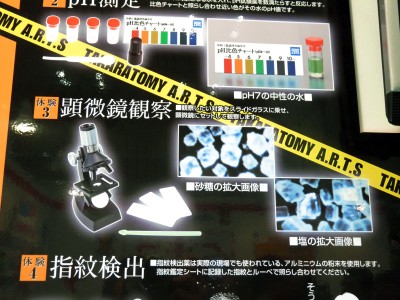 The magnification ratio is ×100, ×200 and ×300.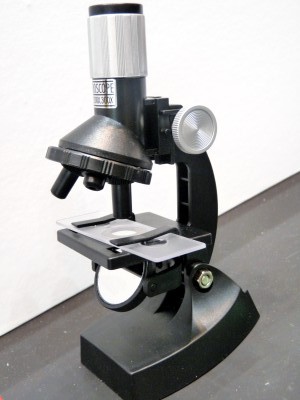 "Fingerprint Detection".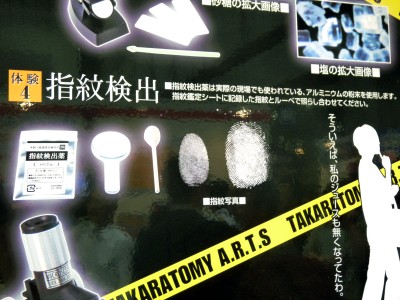 The magnifying glass looks cheap but aluminium powder is used to make the fingerprints visible, same as in real crime scene.


Maybe you can use it to investigate who rummaged your booze.


The kit.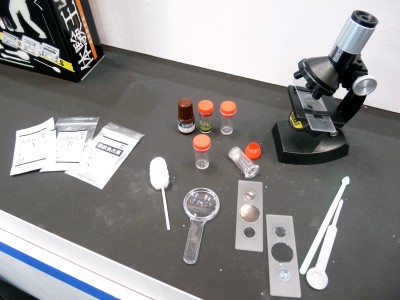 Comes in this box.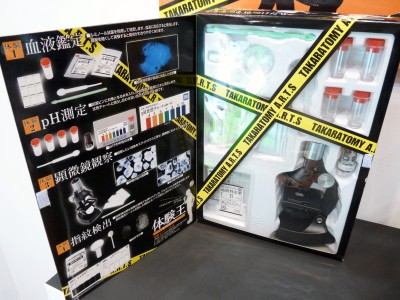 To be on sale on August 5 at the price of 2,499 yen (about $26), aimed at age 15 and over.

Related Posts:
GIGAZINE - SEGA's Indoor Fireworks Projector "Uchiage Hanabi" at TOKYO TOY SHOW 2009