"PDF reDirect" the totally FREE PDF generating software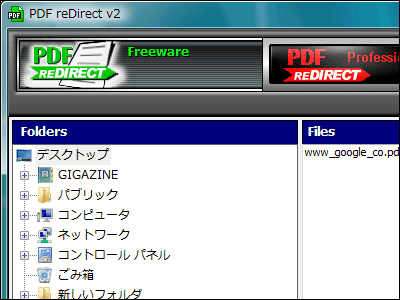 (This article was originally posted in Japanese at 17:14 July 10, 2009.)

There are many virtual printer software supporting PDF files but some of them are "Free Version", which has watermarks or advertisement on generated file and needs some payment to earn no-ad version.

This "PDF reDirect" is a 98/ME/2000/XP/2003/Vista software with no ads and watermarks on generated PDF files and it's completely free of charge.

Not only generating PDF, it can preview, set rendering quality, combining PDF files, encrypting...and so on.

Read on for downloading links and usages.

PDF reDirect - The free PDF Creator alternative to pdf995, cutepdf and freepdf
http://www.exp-systems.com/

First you have to download installer.

Download

Click on the green "Download" link.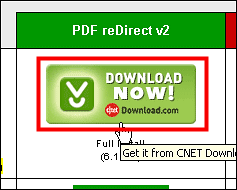 Click on the "Download Now" button and start download.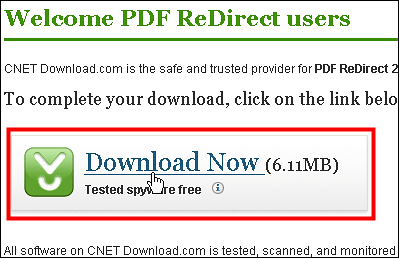 Double-click on the donloaded file to start installing.



Click "OK"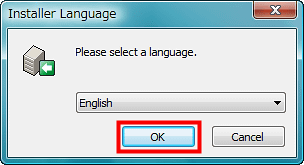 Click "Next"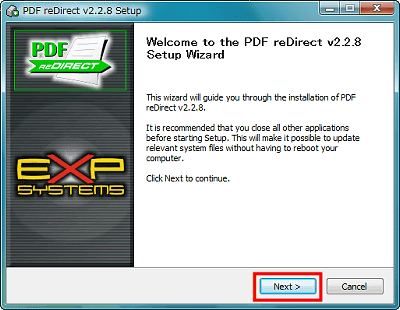 Check the agreement and click "I Agree"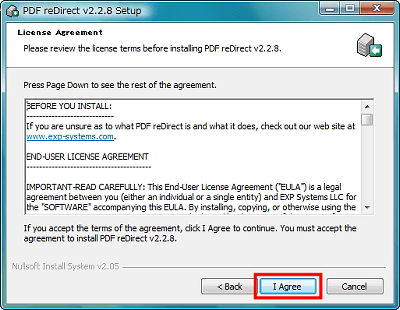 Wait a little while to finish installing.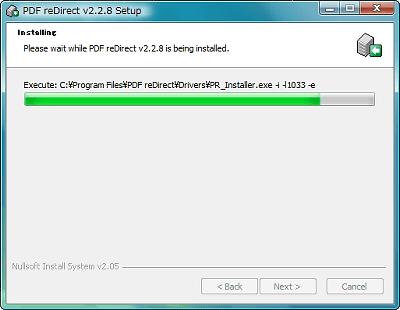 Click "Finish"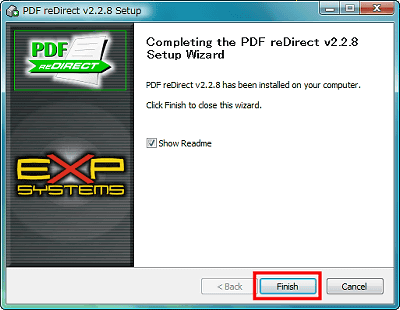 If you properly installed the software, there will be new printer on the list like this.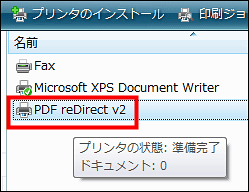 The software works as the "virtual printer". If you want to render something into PDF file, just choose "Print". Any application with "Print" can generate PDF files.



Choose "PDF reDirect v2" at "Print" dialogue and click "Print"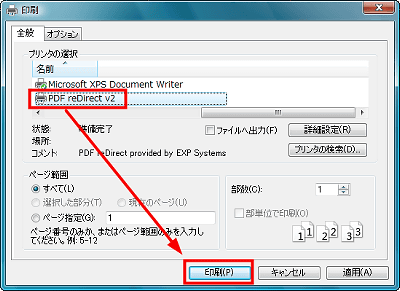 So "PDF reDirect" window opens. Let's Set the destination of PDF files to be generated. Choose the destination folder from the file tree on left.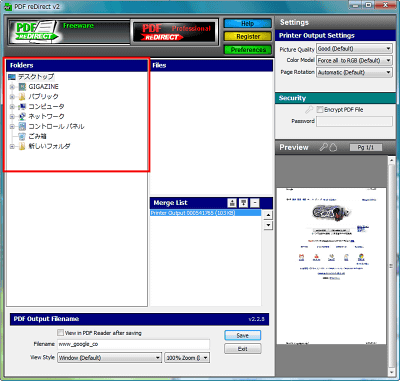 Next. Type name of the PDF file in "Filename" and select "View Style". This enables you to customise the appearance, when you open the PDF file.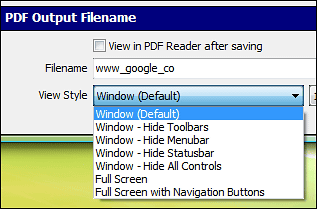 Set quality and color mode on "Printer Output Settings" on the right.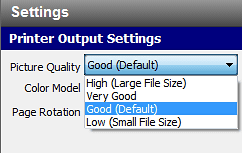 To encrypt, check on "Encrypt PDF File" box and type password on the form.



The "Preferences" menu enables more precise settings.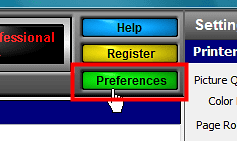 You can set the overwriting rules, default folders and so on.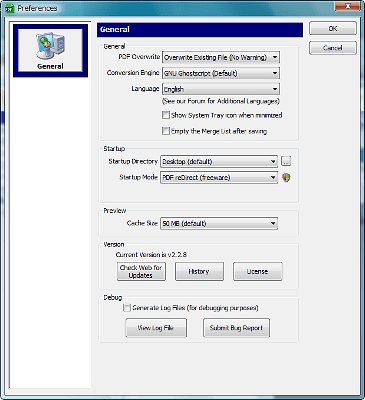 When you finish the setting, click save. A PDF files will be generated.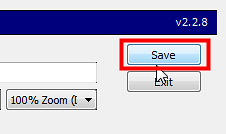 Generating.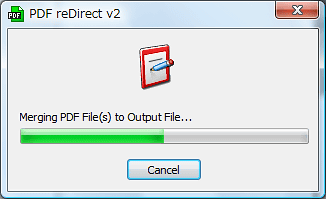 The example. We opened Google on IE7 and rendered it into PDF. No mulfunction in multi-byte letters. Great stuff.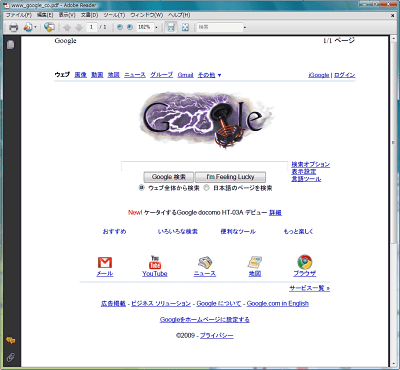 Related Post:
The Complete Instruction of "KeyHoleTV", the world-wide P2P TV viewer - GIGAZINE

"Stellarium" offers your own planetarium on desktop. - GIGAZINE

Extremely Small-Sized Tetris Code written in JavaScript, only 564 bytes long - GIGAZINE