The Alluring World of Mysterious Designer Kaichi Kobayashi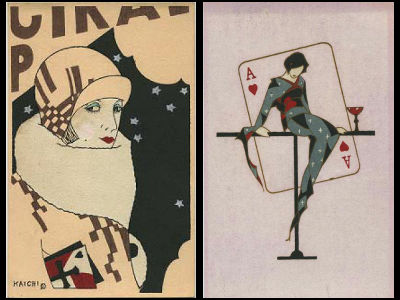 Kaichi Kobayashi(1896-1968) is a little-known but remarkably skilled designer who worked on numerous designs for postcards and envelopes around 1925-1935, which were printed by woodcuts. Little is known about him except that he was from Kyoto and strongly influenced by Art Deco as well as Art Nouveou (anyone can spot a hint of Toulouse-Lautrec or Aubrey Beardsley in some of his works).

Works of this mysterious artist are to be displayed at New Otani Art Museum as a special exhibition "The Alluring World of Kaichi Kobayashi" from July 11th (Sat) to August 23rd (Sun).

Read on for details and pics.
(Japanese)The Alluring World of Kaichi Kobayashi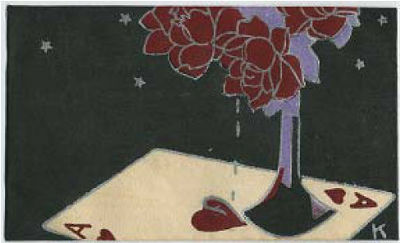 Art Deco hit Japan in Taisho and early Showa era, and some beautiful specimens are left from the period such as Prince Asaka Yasuhiko's mansion, now converted as Tokyo Metropolitan Teien Art Museum. But unfortunately, most buildings and products were lost during the rapidly changing Japanese eras, names of the designers forgotten.

Kaichi Kobayashi is one of those obscured designers, now receiving growing interest after being re-discovered through collectors outside Japan, among them Leonard Lauder whose collection donated to the Museum of Fine Arts, Boston was exhibited in Japan as "Art of the Japanese Postcard" in 2004.

With more than 300 works on display, the oncoming exhibition will be the first one in Tokyo to extensively show Kaichi's works. Here are some of the works to be presented.

A set of four postcards entitled "Kanojo no Seishun (lit. Her Bloom of Youth)".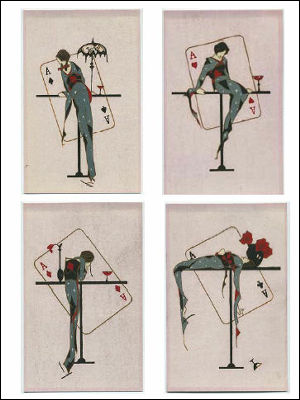 Postcard from "Hoshi wa Kanashimu (the stars are mourning)" series.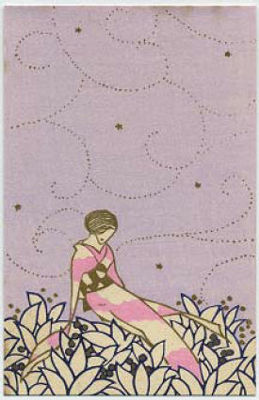 From "Hai-iro no Ka-ten (the grey curtain)".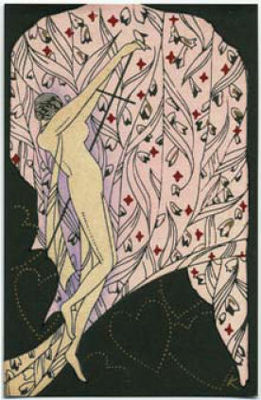 "Kagge (shadow)"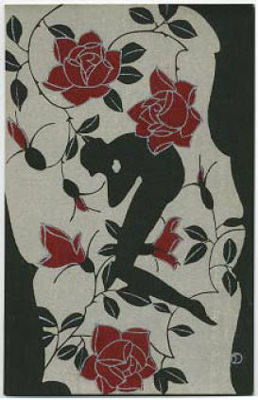 "Nigo-gai no Onna (woman of 2nd avenue)"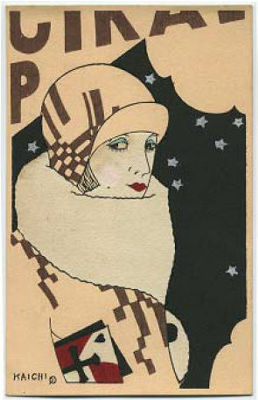 "Kimi Matsu Yoi (evening waiting for you)"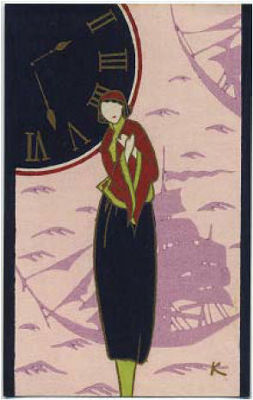 "Yoru no Hohoemi (the night smiles)"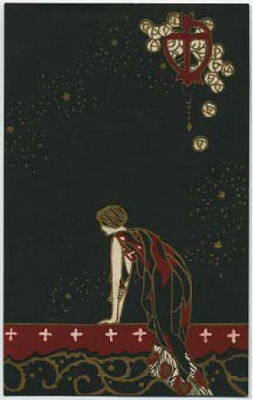 Envelopes.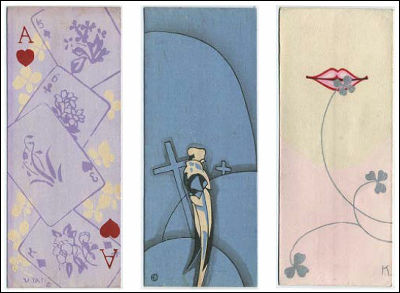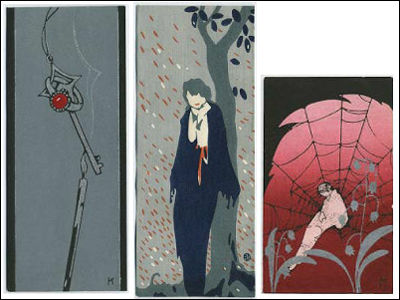 These postcards and envelopes were designed for stationer Sakuraiya, which still exists today in Kyoto. The stationery have this trademark of Sakuraiya.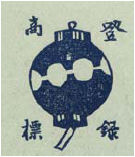 The fact that this trademark was registered in 1926 may help determine when exactly they were designed, along with postmarks on some of the used ones.

The exhibition is held from July 11th (Sat) to August 23rd (Sun) at New Otani Art Museum located in Hotel New Otani Tokyo. Don't miss it if you're lucky enough to be staying at the hotel (which is considered one of the posh hotels in Tokyo) this summer. And we're sure the museum and the hotel's famous Japanese Garden will be worth a visit even if you're not staying there.

Related Posts:
Makoto-chan meets Hokusai! Kazuo Umezu's Horror Manga turned Ukiyo-e - GIGAZINE

Bizarre and Fantastic artworks at Japan Media Arts Festival - GIGAZINE

Ukiyo-e of Kitaro and Yokais haunting the 53 Stations of the Tokaido at Mizuki Shigeru Museum - GIGAZINE
in Note, Posted by darkhorse_log