Amazon Japan's Top Sellers Anime DVD of the First Half of 2009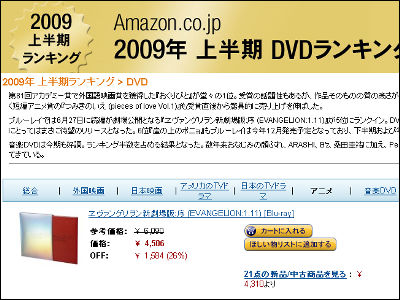 It's July already, the first half of the year is over. So Amazon Japan (Amazon.co.jp) announced their half-yearly sales chart of books, games, music, DVD and stuff.

Of those, we thought the anime DVD (and Blu-ray) rankings might be of your interest. Predictably the Blu-ray disc of EVANGELION: 1.0 came first, but the rest of the chart included some surprise hits.

So here's the Best 10 of 2009 so far. With pics!
(Japanese)Amazon.co.jp - Half Year Ranking: 2009 - DVD - Anime

#1. Evangelion: 1.0 You Are (Not) Alone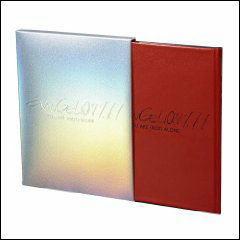 The Blu-ray entitled "EVANGELION:1.11" which came out on May 27, 2009. Here's some closer look on the gorgeous package.

#2. Ponyo on the Cliff by the Sea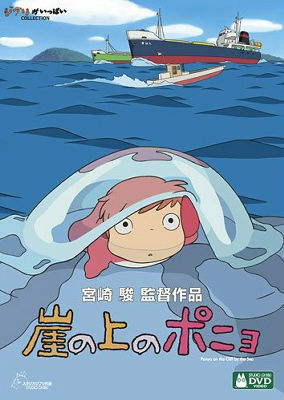 Just released on July 3, which means it's released in the second half of 2009, but apparently the number of pre-orders placed in the period (January to June) counts. English version dubbed by Noah Cyrus (Miley Cyrus's younger sister) and Frankie Jonas (The Jonas Brothers' little brother) will hit the theatres in the U.S. and Canada on August 14.

#3. Tsumiki no Ie (pieces of love Vol.1)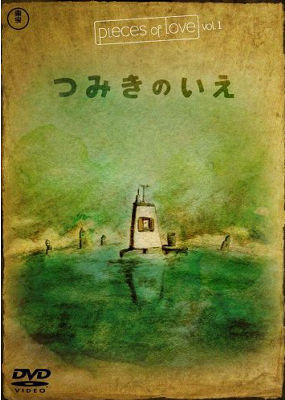 La Maison en Petits Cubes, the Oscar-winning animated short film by Kunio Kato which also won the Grand Prize at Japan Media Arts Festival.

#4. Kara no Kyokai Movie 6: Bokyaku Rokuon (Oblivion Recorder) -Special Limited Edition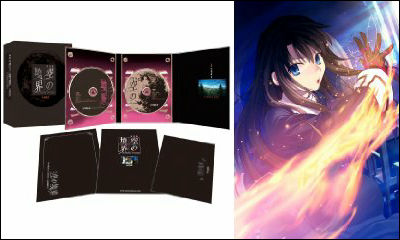 The sixth Kara no Kyokai film. The DVD is to be released on July 27, but made it to the top 4 by pre-orders.

#5. Tengen Toppa Gurren Lagann the Movie: Crimson Lotus Chapter (Special Limited Edition)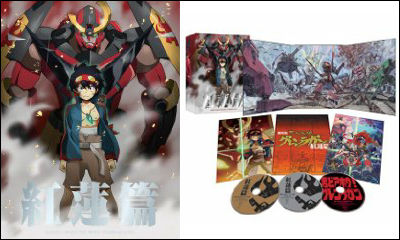 The first film of Gurren Lagann. DVD released on April 22, shortly before the theatrical release of the second film.

#6. Training with Hinako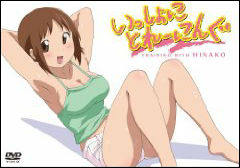 The first ever anime workout DVD released on April 24. Who ever thought it'll sell this good? More pics and details here.

#7. Macross Frontier Vol. 9 (Blu-ray)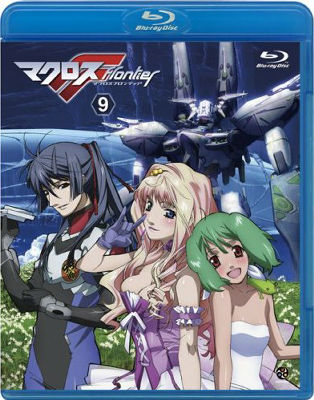 The 9th and the last volume (episodes 23 to 25) of popular TV anime Macross Frontier aired in 2008. A movie adaption is to come out on November 21.

#8. Resident Evil: Degeneration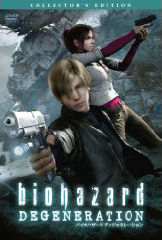 The first full-length CG animation feature based on Capcom's Resident Evil video game series. DVD released on December 26, 2008.

#9. The Sky Crawlers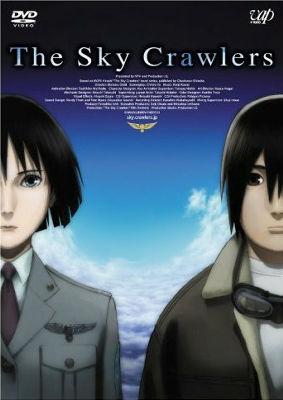 The critically acclaimed 2008 anime film directed by Mamoru Oshii. DVD released on February 25, 2009.

#10. Kara no Kyokai Movie 5: Paradox Spiral (Special Limited Edition)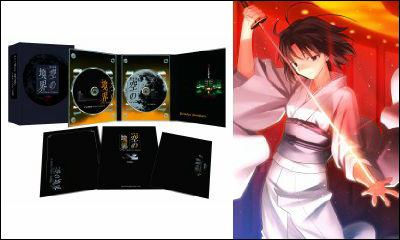 The fifth movie of the series. Theatrical release on August 16, 2008, DVD released on January 28, 2009.

Related Posts:
Amazon Japan's Top Sellers DVD of 2008 - EVANGELION wiped the floor - GIGAZINE

"Kara no Kyokai", "Strike Witches" and more -Animes screened at Japan Media Arts Festival - GIGAZINE

Poster of Awa Dance Festival featuring Shiki and Mikiya from "Kara no Kyokai" - GIGAZINE

Flipping the Flippable Illustration Book of anime film "Kara no Kyokai" - GIGAZINE

PONYO swimming with fishes in Aquarium Kaiyukan, Osaka - GIGAZINE

Tokyo Anime Award announced -"Ponyo on the Cliff by the Sea"  was chosen Animation of the Year - GIGAZINE

TAF 2009: Trailer of "Musashi: The Dream of the Last Samurai" and a talk show featuring Mamoru Oshii - GIGAZINE