"428 - In the blockaded Shibuya" the most satisfying Wii game come to PS3 and PSP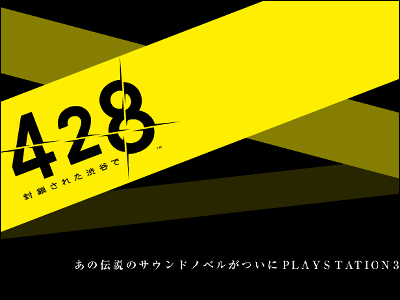 (This article was originally posted in Japanese at 00:00 July 4, 2009.)

Chun soft, which is famous for early "sound novel" games on SNES such as "Kamaitachi No Yoru", is to release their 428 -Fusasareta Shibuya de(lit. 428 - In the blockade Shibuya) on PS3 and PSP.

The game got full marks on a review by game magazine Famitsu on 2008, known for its outspeaking. Which means, we can really count on it.

Read on for detail.

(JP)428 - In the blockade Shibuya PS3/PSP version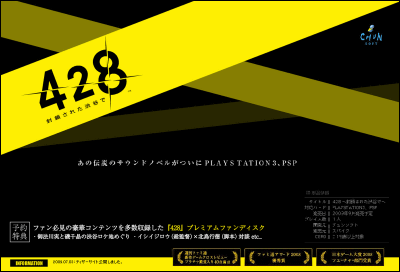 Chun soft announced the release of PS3 and PSP version of the game in September, 2009. As adapting to Sony consoles, the selling agency will be Spike, the distributer of localized BioShock.

The airing of the game's anime adaption "CANAAN" with story based on a bonus scenario by TYPE-MOON, is to start in July. This will generate a synergistic effect on the sales of PS3 and PSP editions. Either re-drawing or addition of new scenario will do the same.

Related Post:
New Title Coming to "Nobunaga's Ambition" series strategy game set in feudal Japan - GIGAZINE

"DEAD OR ALIVE Muso" coming?? Koei Tecmo is to release the game mixing their masterpieces - GIGAZINE