Back to Showa? World's First USB Light with Incandescent Light Bulb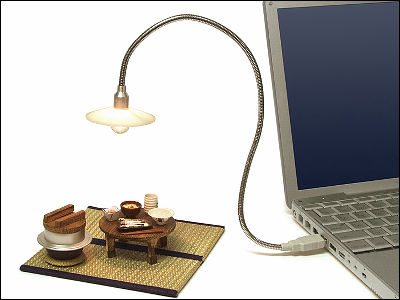 (This article was originally posted in Japanese at 15:27 Jul. 03, 2009)

There are all kind of USB lights out there to illuminate your keyboard in the dead of night, but this one is apparently the very first in the world (according to the maker) to use the eco-unfriendly, farthest-from-green, notorious incandescent light bulb.

Japan Trust Technology is to release "USB Hadaka Denkyu Showa Roman Series (lit. USB Naked Lightbulb Showa Roman Series)" designed with the theme "Showa Retro" to remind you of the good old days when there were no such things like LED or global warming.

Read on for details and pics.
(Japanese)JTT Online Shop USB Hadaka Denkyu Showa Roman Series

Warm, tender light. It won't disturb others while working late at night.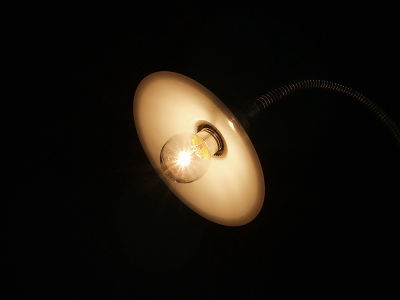 Not very much sophisticated, but it does give us the "Showa" feeling.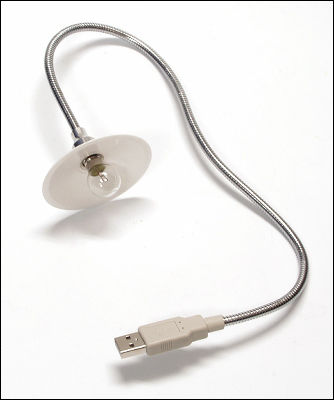 Package design.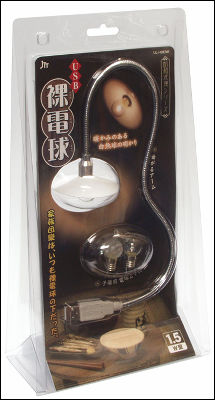 Comes with two extra bulbs (since incandescent light don't last too long).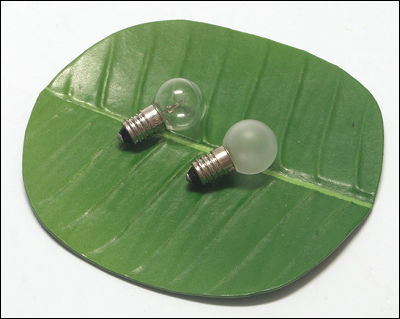 -Specifications-

Product Name: USB Hadaka Denkyu Show Roman Series
Product Number: UL-HDENK
Price: 1,280 yen (about $13)
Dimensions: Length 46cm / Diameter of Lamp shade 6cm / Length of Arm 36cm
Power: USB 5V 500mA
Bulb Lifetime: 300 Hours
Includes: 1 USB Light, 2 Spare Bulbs

To be on sale in August. Now available for pre-order.

Related Posts:
Most Adorable Desktop Speaker to make Puppy Dog Eyes at you - GIGAZINE

Freaky Cool USB Mouse with Real Tarantula and Scorpion - GIGAZINE

Cutest USB Flash Drive / Action Figure of Lupin III, Rei Ayanami, Ranka Lee and more! - GIGAZINE

Wooden USB Memory with Post-it "USB Memo2ry" - GIGAZINE