CAPCOM Announced New "Sengoku BASARA" Game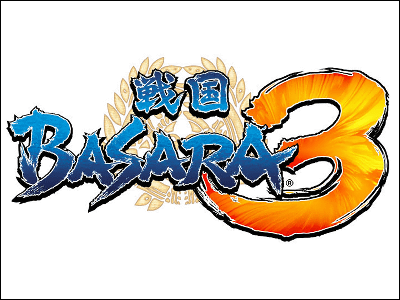 (This article was originally posted in Japanese at 09:41 Jul. 03, 2009)

Lately we've reported about Capcom's teaser website, and as it was hinting, Sengoku BASARA 3, new title of the popular historical game series was officially announced.

Looks like the game's going to focus on the Battle of Sekigahara, 1600.

Read on for details and pics.
This is the newly launched official website of "Sengoku BASARA 3". To be released in 2010, the console is yet to be announced.

Sengoku BASARA 3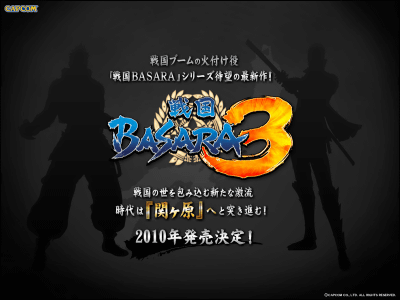 One of the silhouetted warlords in the background.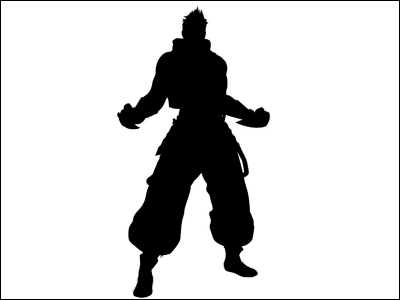 The other one's carrying a sword.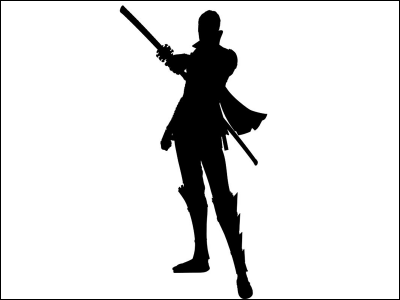 Not much is revealed yet. Keep track.

Related Posts:
2nd Season of "Sengoku BASARA" launching in 2010 - GIGAZINE

PS2 game "Sengoku BASARA" becoming stageplay on July - GIGAZINE

TAF 2009: "Sengoku BASARA" booth to exhibit Masamune Date's replica helmet. - GIGAZINE

SENGOKU BASARA Special Pizza Box from Pizza Hut - GIGAZINE
in Game, Posted by darkhorse_log