Coming of Solid State Society? Toyota developed Brain-Controlled Wheelchair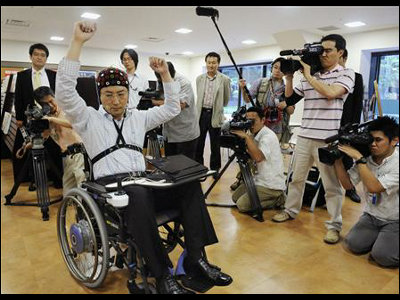 It must be our Childhood's End. The succeeding in development of this awesome man-machine interface will bring us totally new perspective to our attitude toward humanity and intelligence.

Read on for review.

(JP)RIKEN and TOYOTA to develop brain-wave controlled wheelchair - 47NEWS

RIKEN | Press Release | 2009 | Real-time control of wheelchairs with brain waves

RIKEN, a government-funded laboratory led by Nobel Prize winner Dr. Noyori, has developed noninvasive brain-machine interface(BMI) to control an electric wheelchair in collaboration with car giant TOYOTA.

The system catches brain wave via sensors attached to the rubber cap in 0.125 seconds, amplifies and analyzes signal by laptop, and send a command to the wheelchair motor.

There were similar devices before, like Honda's brain-operative biped robot ASIMO. But the system needed much CPU power to analyze the brain wave so they had to have external signal processor, which is too large-sized to be used on the wheelchair. So developers reduced the number of sensors and slimmed the software to make it operatable fast enough on ordinary laptops.

The whole setup.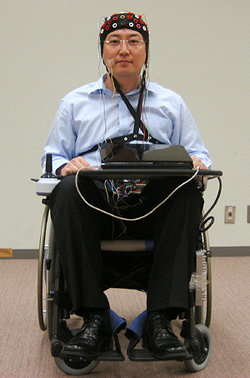 Laptop and EEG are hooked to the wheelchair motor.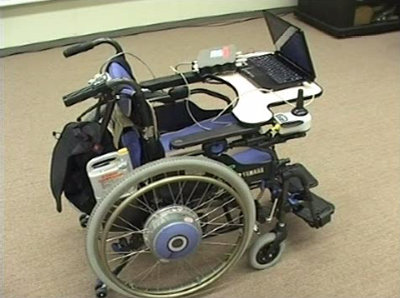 Five sensors are attached to the cap. No operation is needed to install electrodes to the brain.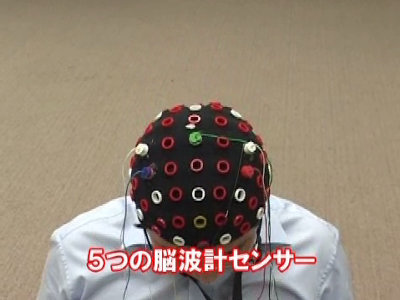 First you need to calibrate the system to match your brain wave and commands.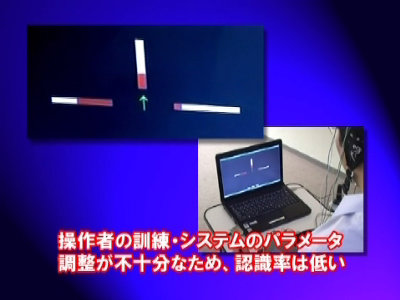 An emergency switch is attached to the cheek. Popping the cheek will change muscle potential and abort the system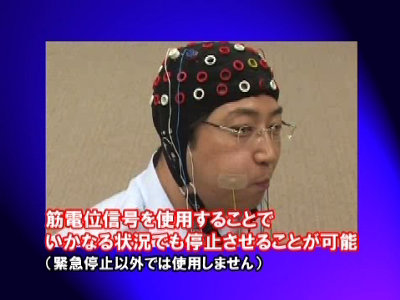 Smoothly zig-zag-ing. Notice that scarce delay occurs when turning.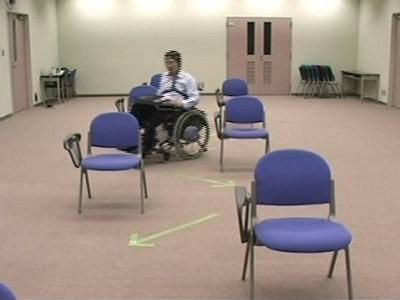 It's pretty impressive that automobile manufacturer TOYOTA is participating in this man-machine interface developing project. They obviously are aiming to develop some kind of device replacing pedal-and-wheel systems.

Related Post:
The television to deliver "sense of touch " in NHK Tech Lab Public viewing 2009 - GIGAZINE

Microsoft unveiled new controller and games for Xbox360 at E3 - GIGAZINE

DIY-ing "VR Game Gun", the ultimate Virtual-Reality gun controller - GIGAZINE