The Mysterious Giant Circle in Chiba found on Google Earth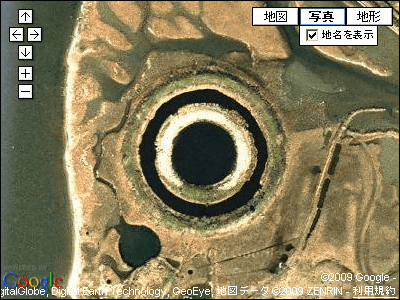 (This article was originally posted in Japanese at 17:16 Jun. 29, 2009)

Our reader informed us of this mysterious giant circle located in Chiba Prefecture found on Google Earth, looking like a part of some unknown work by Giorgio de Chirico or Edvard Munch. Since Google Map provided no information on this curious landscape, we did a little investigation.

Read on for details.
No details provided on Mapion.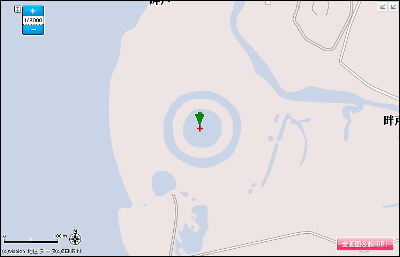 Same area on MapFan. It says "Shintou Jikkenchi (lit. Infiltration Experiment Pond)". What's that?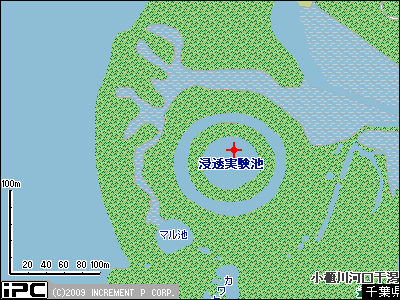 It seems to be the remains from some river engineering project. We found some information on the following website.

Shintou Jikkenchi - We love Kisarazu.

The link above is Google-translated, so here's our try. Hope it's comprehensive.

There's a "Infiltration Experiment Pond" left from an experiment to test how the seawater infiltrate, conducted from 1964 to 1986 for the rivermouth lake project to secure industrial water supply
On northern side of the river mouth is a pond made for Nippon Steel Corporation's experiment to test the sufficiency of Obitsugawa's river water as a coolant for steelmaking
Built during 1964-1966 by Nippon Steel Corporation to use running water of Obitsugawa river to cool steel in their new factory in Kimitsu. However, the plan was abandoned due to the high salinity of the water.
A closer look at the pond.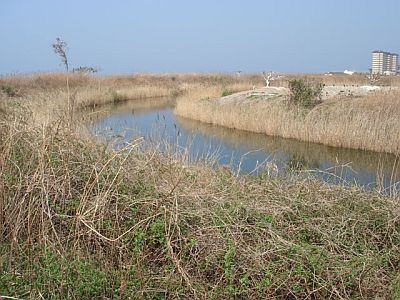 You can see it in panorama here.



Related Posts:
Google Street View Respects Privacy of a ...Statue? - GIGAZINE

Google Reshooting Street View in Japan from lower angle - GIGAZINE
in Note, Posted by darkhorse_log