KOBIAN, the robot with rich and true body expression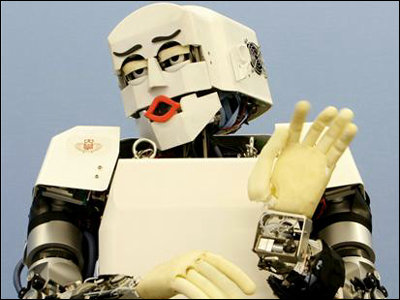 Scientists' controversies on interactions between man and machine will never stop till the day of our extinction. From punch cards to text-to-speech software, they have tried numerous methods of communication.

Here's another attempt by Waseda University to realize "natural" communication between machine and human. It focused on non-verbal language in human communication and emulated them with motors and gears.

Read on for detail, and video of its expressive facial signals.

A Waseda Univ's Robot with "Seven Faces" Express its feeling throughout the body - MSN Sankei News

The robot is developed by Waseda University Faculty of Science and Engineering. There have been robots with facial signs, but KOBIAN will be the first robot to show its feeling with the combination of several body signs.

Showing happiness by lifting his lip and wide opening eyes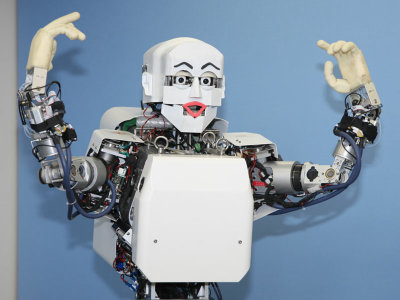 Crying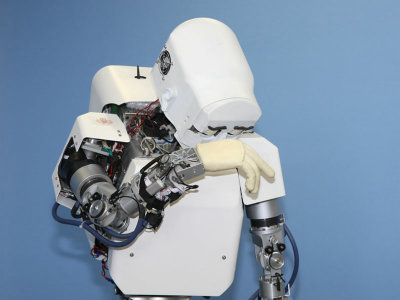 Showing surprise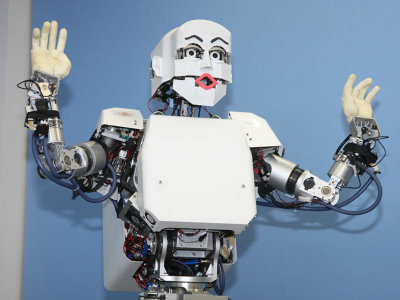 Really Hating Something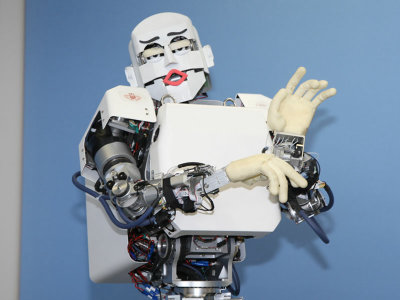 And here's a video. The still seems odd, but you will feel even more odd when you see this.
YouTube - KOBIAN: Emotional humanoid robot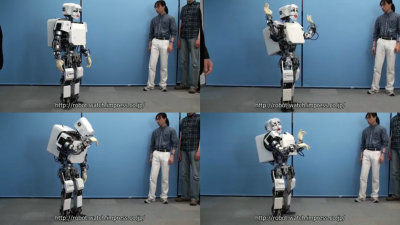 It seems good at showing negative feelings rather than positive ones.

Related Post:
5'2" and 95 lbs. HRP-4C Humanoid looking eerily like a Japanese Girl - GIGAZINE

TAF 2009: Moe-personification of Super Robot!? "Toei Robot Girls" launched - GIGAZINE

Top 20 Awesome Robots in Anime History - GIGAZINE

Extraordinary Collaboration, Terminator stars in Doraemon! - GIGAZINE