NHK Radio to air Sci-Fi spinoff of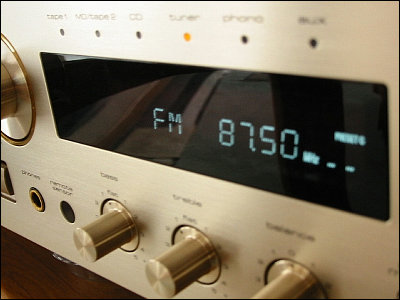 (This article was originally posted in Japanese at 10:30 June 23, 2009.)

"Kyo-wa Ichinichi XX Zanmai(lit.Today, All Day Long, XX)" is a series of radio program which plays particular kind of music all day long, like "Chanson Zanmai" or "Rock Zanmai".

Last year the series concluded for anime songs, but as a spinoff it's coming back. "Kyo-wa Ichinichi SF and Hero Songs Zanmai" is coming.

Read on for detail.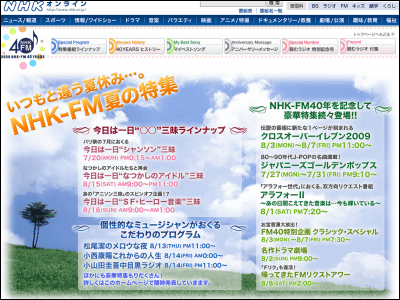 According to the special web page commemorating NHK-FM's 40th anniversary, they will air "Kyo-wa Ichinichi SF and Hero Songs Zanmai" on 9:00-25:00 of Aug. 16th.

As of June 23 6:00, no other information about the program is found. So you should wait a little more to make some requests

Kyo-wa Ichinichi XX Zanmai(lit.Today, All Day Long, XX)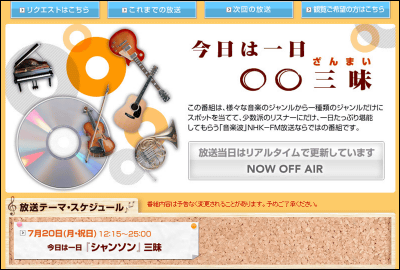 Related Post:
The Annual Anison Day is Coming! -NHK Radio's "Today, All Day Long, Anison" - GIGAZINE

Extraordinary Collaboration, Terminator stars in Doraemon! - GIGAZINE

NHK's "Anime Nodojiman" accepts application for "National Anime Karaoke Battle Royale" - GIGAZINE