"Anime Project Tourism Toyama" to promote Toyama Prefecture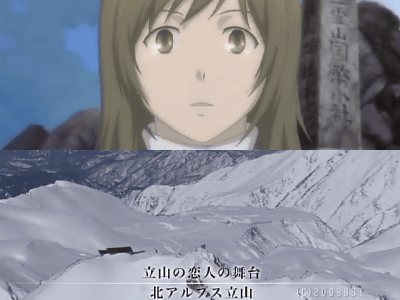 (This article was originally posted in Japanese at 12:53 Jun. 22, 2009)

Toyama Prefecture has many scenic sites including Japan's largest dam Kurobe dam and minka homes in Gokayama village listed as a UNESCO World Heritage Site. But being a bit too far for a weekend trip from both greater Tokyo area and greater Osaka area, tourism haven't reached its potential, it seems.

To boost the tourism, Toyama Television and Fanworks started the "Anime Project Tourism Toyama" as a part of the Ministry of Economy, Trade and Industry's "COOL JAPAN" campaign.

Participating the project, anime studio P.A. Works located in Nanto, Toyama and FLASH creator The BERICH from Uozu, Toyama created animes promoting tourist attractions in Toyama. They're now streaming on YouTube.

Read on for details and pics.
Anime Project Tourism Toyama

There will be six short animes in all, under the overall title "Nakaseru Sora ni Aitai(Looking for a sky that make me cry)". As of June 22, two episodes and an animated video clip of the theme song are released. Other episodes are coming soon as well as subtitled versions in English, French, Chinese and Korean.

Nakaseru Sora ni Aitai: Tateyama no Koibito hen(lit. Looking for a sky that makes me cry: Lovers on Mt. Tate) is produced by anime studio P.A.WORKS known for their amazing rendition of Toyama's townscape in True Tears.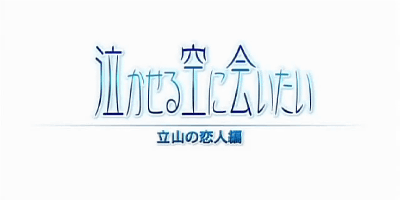 After a bitter breakup, Misaki decides climbs Northern Alps where her ex said he's going to photograph. Misaki is dubbed by Kaori Nazuka who voiced Hiromi Yuasa in True Tears.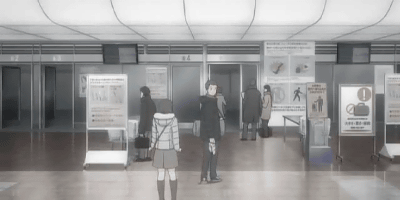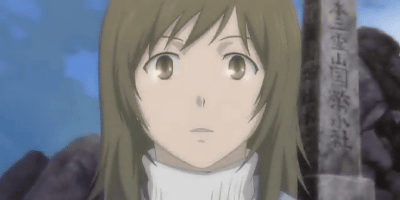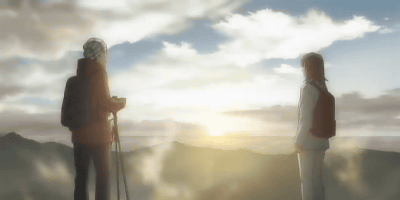 The short anime is followed by introduction to Tateyama(Mount Tate), narrated by announcer Miyuki Kato of Toyama Television.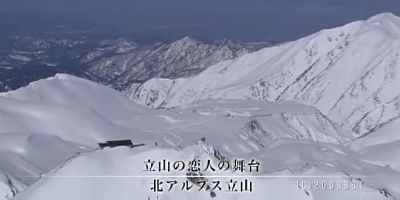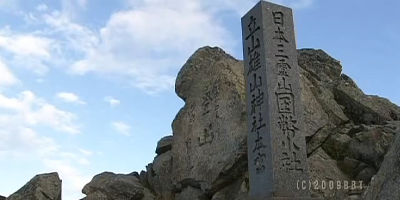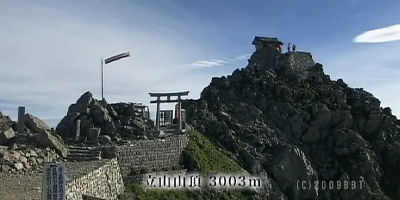 Tateyama Kurobe Alpine Route in early spring. They get seriously heavy snow in winter.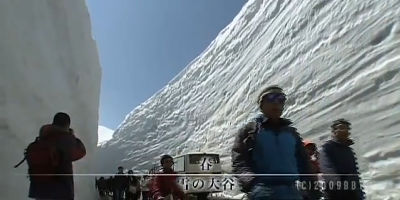 Mt. Tate in autumn.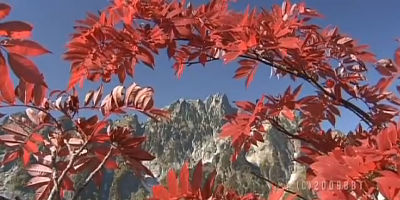 Kurobe dam.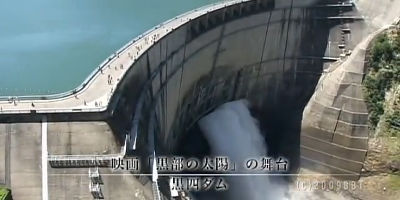 The BERICH produced Nakaseru Sora ni Aitai: LOVE MOUNTAIN TATEYAMA.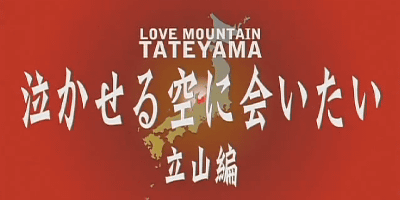 The trip from Tateyama Station to the mountaintop.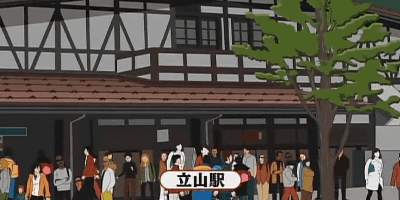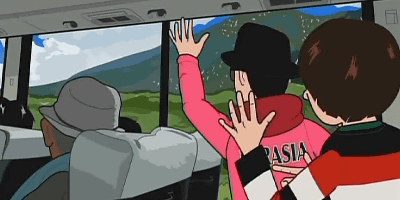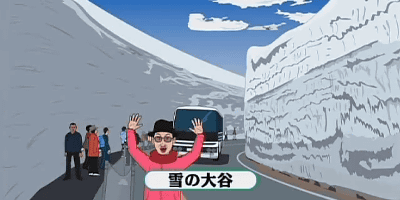 What awaits?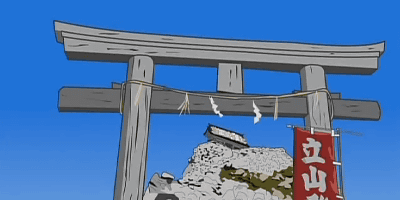 Relate posts:
Poster of Awa Dance Festival featuring Shiki and Mikiya from "Kara no Kyokai" - GIGAZINE

Confections featuring NEON, Nipponbashi's mascot designed by Noizi Ito - GIGAZINE

New Character "Neon" designed by Noizi Ito to promote Nipponbashi - GIGAZINE

Mascot of Katsuragi City Asks Sento-kun Out - GIGAZINE

We've visited Taima Temple to see Nara's mascot Sento-kun and his Potential Girlfriend - GIGAZINE