Fighting Game "Symphony of the Blood" featuring Tezuka's Characters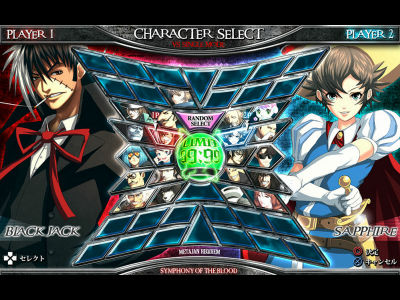 Too good to be true? We stumbled up on these gorgeous screenshots of what looks like a PSP fighting game in development, featuring various characters from Osamu Tezuka's masterworks, Black Jack, Princess Sapphire and many more!

Pics after the cut!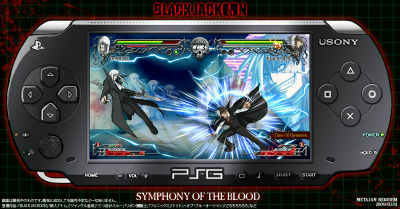 Noticed the "USONY" logo? Sorry guys, these are concept art for an imaginary game by designer/illustrator KEI-SUWABE. (By the way, "uso" means lie in Japanese.) Too bad the game isn't for real, but the images are great so take a look anyway.

Title image. The apparently talented designer is also a full-fledged metalhead.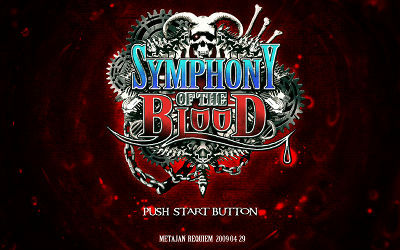 Character select screen. He's planning 47 characters in all, and the images will be updated as the works progress.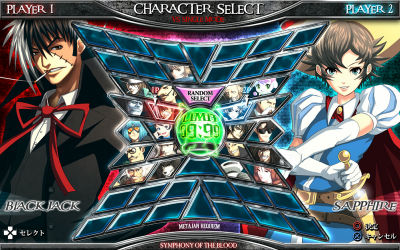 Gameplay. The blood filled syringe-shaped gauge looks cool. Is this where the title "Symphony of the Blood" (SOB in short) comes from?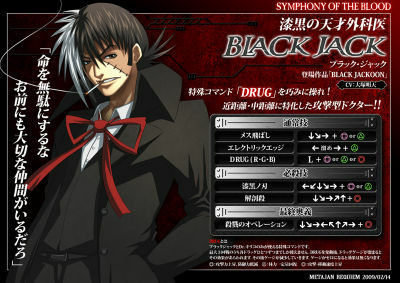 Princess Sapphire from Princess Knight.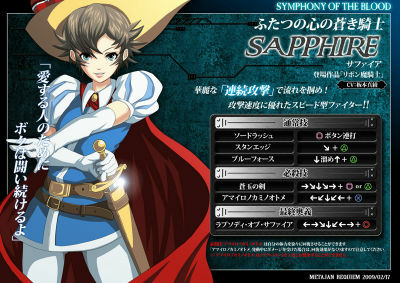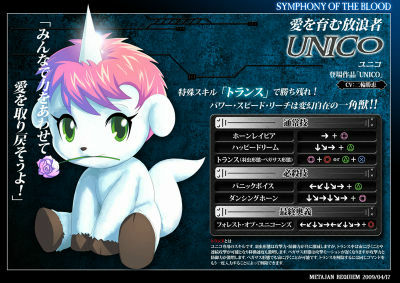 Michio Yuki from MW which was recently adapted to live-action film.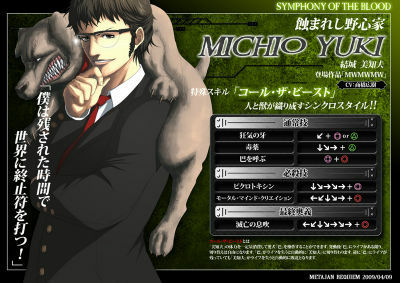 Hyakkimaru from Dororo.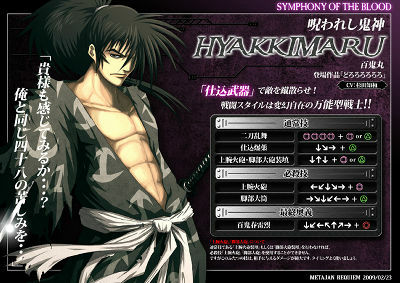 Sharaku from The Three-Eyed One.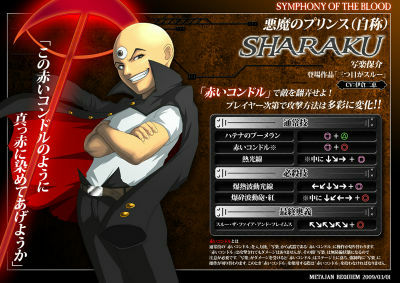 Rock Homes, one of Tezuka's Star System characters.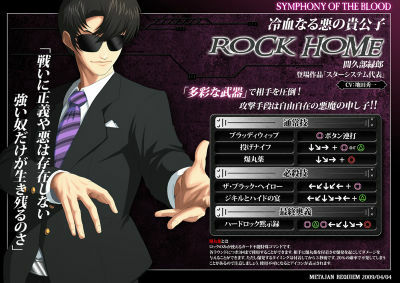 Duke Red, our favourite villain of the star system.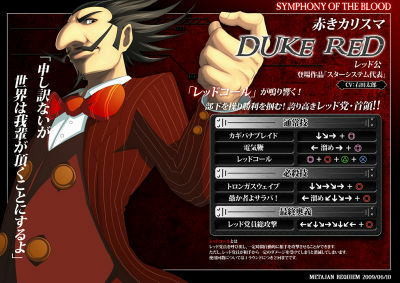 Shunsaku Ban a.k.a. Higeoyaji or Mr. Mustachio.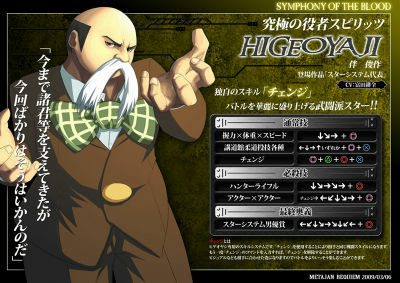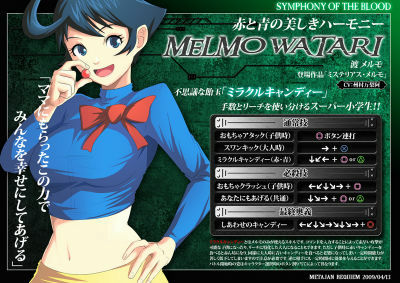 Mephisto from Tezuka's version of Faust. Her finishing moves are called "Stay, thou art so beautiful!", "Dust thou art, and unto dust thou shalt return" and such.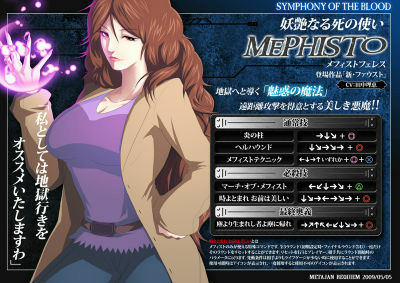 Koji Sunami from Miraijin Kaosu (Futureman Chaos) serialized in Weekly Shonen Magazine in 1978.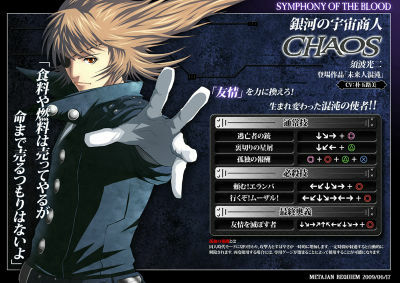 Robita from Phoenix's "Resurrection" volume.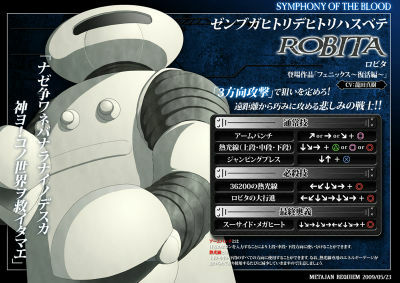 James Block from Alabaster.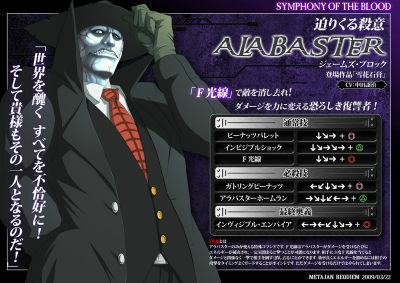 More pics on the imaginary game's website, and popular characters including Astro Boy and Kimba are on their way!

You can also see some other awesome fanarts by KEI-SUWABE on his website, DORADEMON(Devilish Doraemon with six pack abs), BLACK JACKOON(Black Jack meets Black Lagoon) and many more.

Related Posts:
"Godzilla 5th Form Pattern" is more than amazing, with Kamata, Shinagawa, Kamakura Form Figures - GIGAZINE

Interview with Mamoru Oshii: Details of Releasing "The Next Generation -Patlabor-" Director's Cut - GIGAZINE

Highway Night Bus "COCOON" by WILLER EXPRESS Secures Private Spaces For All Passengers - GIGAZINE

"Nissin Cup Noodles Matcha Seafood Flavor" Review: What Does Green Noodle Taste Like? - GIGAZINE

Interview with Fumito Ueda, "The Last Guardian" Game Director and Designer - GIGAZINE

Tezuka's Darkest Manga "MW" adapted to Live-Action Film - GIGAZINE

TAF 2009: Osamu Tezuka's "Kimba the White Lion" to be renewed in summer 2009 - GIGAZINE

Who is ultimately the strongest anime/manga character in the universe? - GIGAZINE

Fighting Game "MARVEL VS. CAPCOM 2: New Age of Heroes" to be released for PS3 and Xbox360 - GIGAZINE