2nd Trailer of "Bakemonogatari" came out, with the characters actually moving and speaking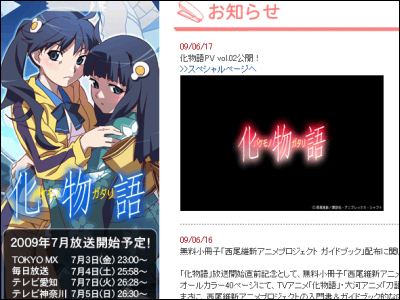 (This article was originally posted in Japanese at 18:02 Ju. 17, 2009)

Being the first anime adaption of light novels by popular author Nisio Isin, Bakemonogatari is one of the most anticipated titles starting this summer. A new promo came out, giving us much more glimpse of the anime whereas the previous teaser trailer was mostly a series of typography and still images.

Read on for details and pics.
(Japanese)Bakemonogatari Official Site

Bakemonogatari PV vol.02

Protagonist Koyomi Araragi climbing long stairs.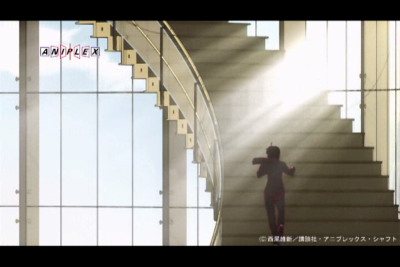 By chance he finds out that a classmate of his weighs nothing.


Heroine Hitagi Senjogahara. Voiced by Chiwa Saito best known for her role of Natsumi Hinata in Sgt. Frog and Louise Halevy in Mobile Suit Gundam 00.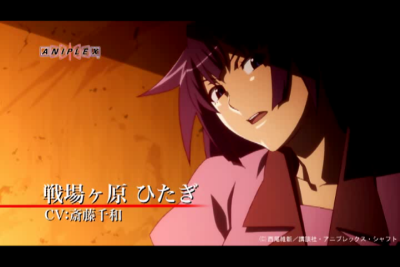 Tsubasa Hanekawa, another heroine. Voiced by Yui Horie.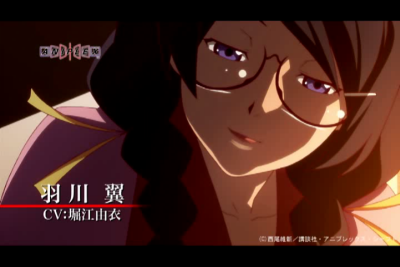 Meme Oshino, a eccentric thirty-something in aloha shirt who instructs Koyomi on how to deal with apparitions. Voiced by Takahiro Sakurai.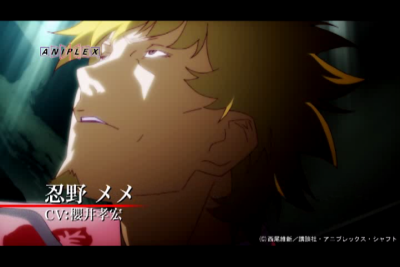 Our hero Koyomi Araragi, voiced by Hiroshi Kamiya who did the leading role in Sayonara, Zetsubou-Sensei.


Hitagi threats Koyomi in the novel, sticking box cutter and stapler in his mouth. Will that happen in the anime, or is it too crude?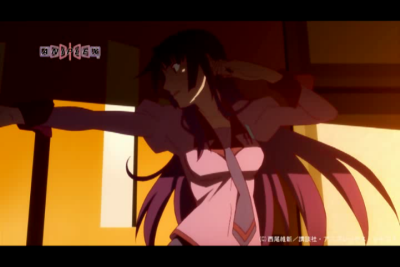 Directed by Akiyuki Shinbo of Sayonara, Zetsubou-Sensei, Negima!? and Magical Girl Lyrical Nanoha. Those in the know might spot some distinctive Shinbo-style shots in the trailer.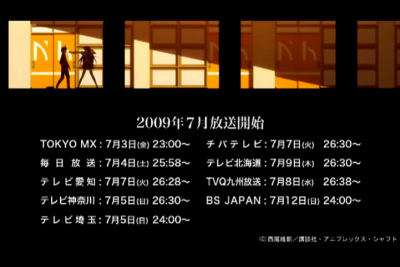 Airing:
Tokyo MX: Fri. 03 July 23:00-
MBS: Sat. 04 July 25:28-
Teletama: Sun. 05 July 24:00-
tvk: Sun. 05 July 26:30-
TV Aichi: Tue. 07 July 26:28-
Chiba TV: Tue. 07 July 26:30-
TVQ Kyushu: Wed. 08 July 26:38-
TV Hokkaido: Thu. 09 July 26:30-
BS JAPAN: Sun. 12 July 24:00-

Related Posts:
List of New Anime: Summer 2009 - GIGAZINE

Stills from the 1st episode of "Taisho Baseball Girls" - GIGAZINE

Sneak Preview of "Spice and Wolf II", the second anime season of Spice and Wolf starting this July - GIGAZINE