Extraordinary Collaboration, Terminator stars in Doraemon!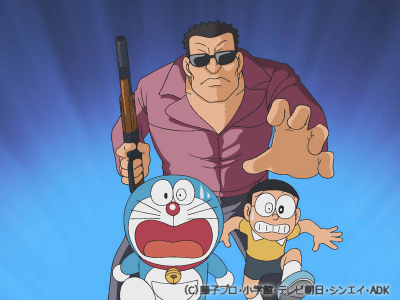 (This article was originally posted in Japanese at 13:10 June 10, 2009.)

Commemorating the 30th anniversary, Hollywood decided to send deadly robot to our beloved cat-shaped robot Doraemon. In special Doraemon program on June 26, Terminator, actually it's named "Terlinator", appears as "special guest".

In prior movies, Terminator showed his mighty strength to his opponents. How will Doraemon face the indestructible enemy with his gadgets?

Read on for detail.

(JP)Eliminate Nobita? Terminator Stars in "Draemon" anime - Cinema Today

News?? True lies, Draemon collaborates with Terminator - Hollywood Channel

Terminator will appear in episode "A girl loved Nobita" during "Draemon 1 hour "O-FURO(26 can be read "furo", the bath) special" aired on June 26.

One day, house maid robot "Luly" came to Nobita's house. Actually, the robot is assassin sent by mafia boss Walther. As Luly puts off the assassination, Walther commanded "Terlinator" to kill Nobita.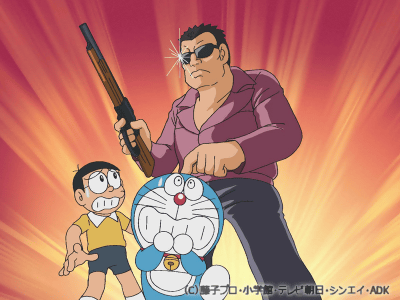 Terlinator will appear in both human shape and mechanical skeleton shape. There's no announcement on it's voice actor but we strongly wish Tessho Genda, the actor who often does the voice of Arnold Schwarzenegger, dub it's voice.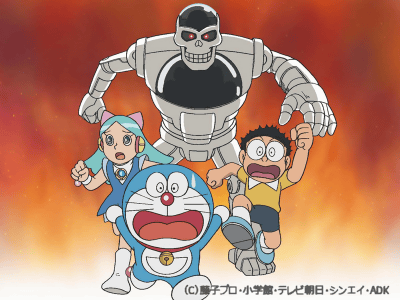 For your information, T-X which appears in Terminator 3 is born in 2032. If Terlinator is produced under about the same technology level as T-X, it will be uphill battle for Terlinator, for Doraemon is born in 22nd century.

Related Post:
What a dream match! "Lupin the 3rd vs Detective Conan" is coming on TV show. - GIGAZINE

TAF 2009: Moe-personification of Super Robot!? "Toei Robot Girls" launched - GIGAZINE

Top 20 Awesome Robots in Anime History - GIGAZINE