For Your Pilgrimage to Tokyo-3: "Evangelion Hakone Hokan Map" Distributed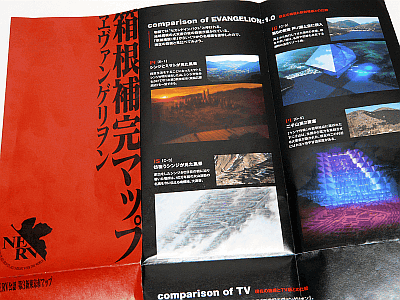 (This article was originally posted in Japanese at 04:18 Jun. 05, 2009)

Hakone, Kanagawa has many tourist attractions. Roughly two hours drive from Tokyo, the area is famous for many onsen (hot springs) and Hakone Ekiden (university relay marathon race held annualy on 2 and 3 January). And last but not least, the fictional Tokyo-3, setting of Evangelion series is built in the location of pre-Impact Hakone. The local tourist association collaborated with the franchise and made a map of the area with comparisons to Tokyo-3. Perfect guide for a pilgrimage to the anime's location.

The map "Evangelion Hakone Hokan Map (lit. Evangelion Hakone Complementary Map)" will be distributed from June 11 at major facilities in Hakone. On June 4 to 6 a limited 1,000 copies each day are distributed prior to its official launch, so we got our hands on it.

Pics after the cut!
The maps were handed out at the Parking Lot 3 of Hakone Botanical Garden of Wetlands.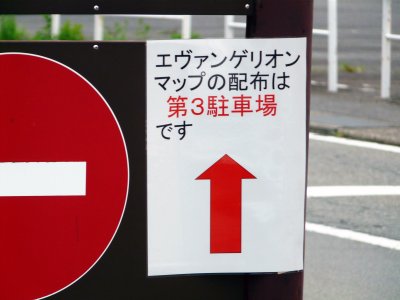 The parking lot. Spacious.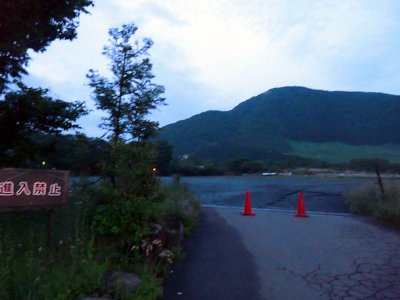 Distributed from 10:00 to 12:00, limited 1,000 copies each day.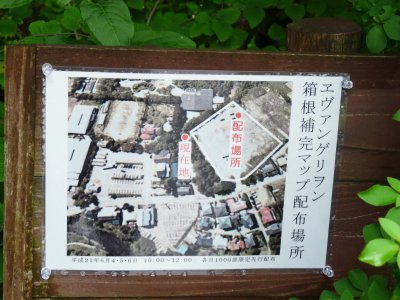 All set ready.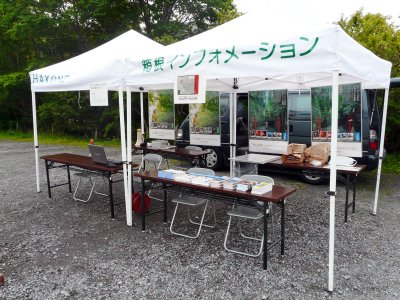 Framed posters of Evangelion: 2.0 You Can (Not) Advance. The movie opens on June 27.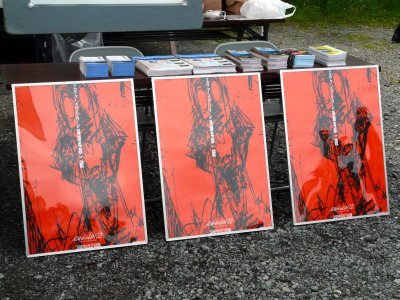 Parking Lot 1 at 07:17 June 4. Getting crowded already.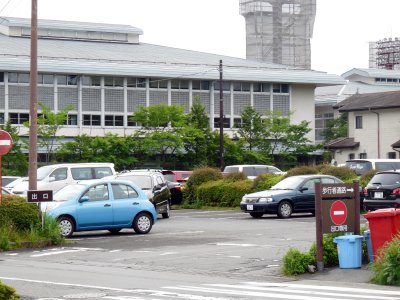 Around 08:50. About 70 people were queueing already. An announcement was made to start handing out the maps 30 minutes ahead of schedule.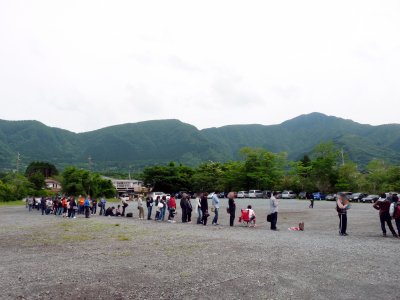 Sign indicating the end of the queue.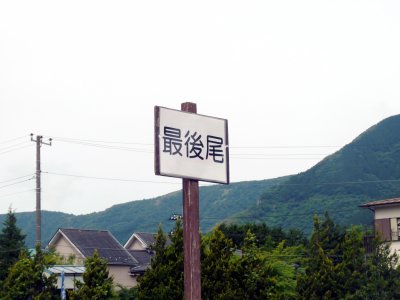 09:30, they started distributing the maps.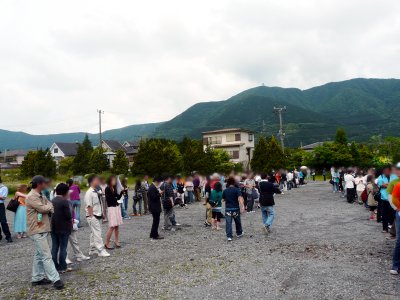 It being a school day there were no grade school kids.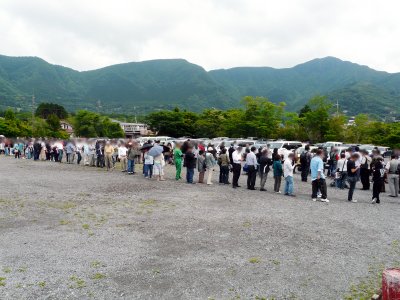 600 or so were in the queue, it seems.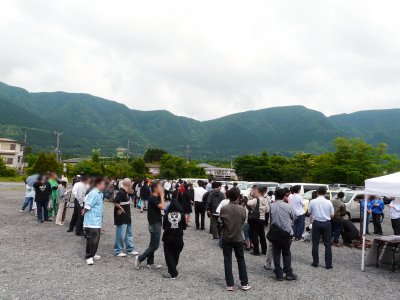 Numbered tickets were handed just before you get to the tent.


You'll be handed the map after responding a questionnaire at the tent ("Age?" "Means of transportation?" and "Where you come from?").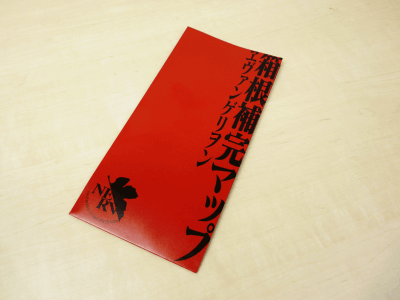 Authorized by NERV.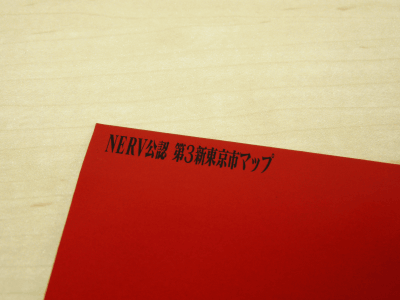 Contacts and stuff.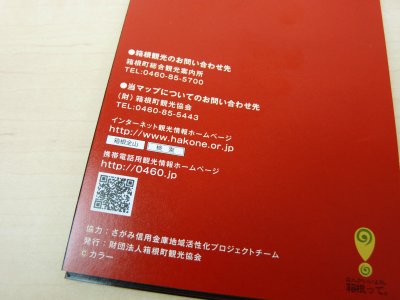 Folded out, the map is approx. 42 by 60cm (16*24 inch).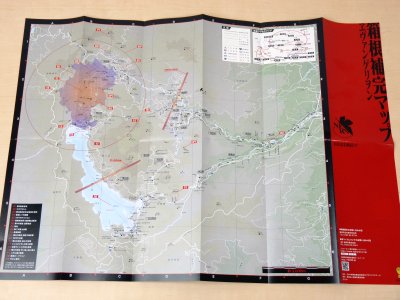 Flip side has pics from the annime compared to photographs of the location, and suggestions of some sightseeing route.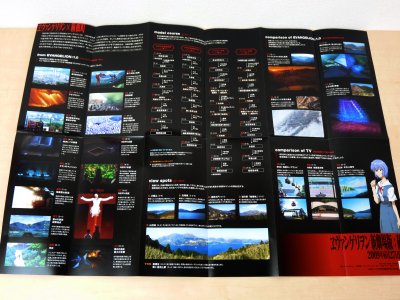 You can get discount on the entrance fee of Hakone Botanical Garden of Wetlands by showing the map.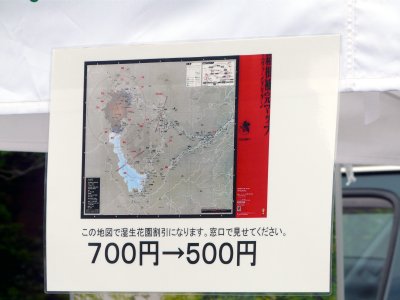 We've visited all the Evangelion locations covered in this map, and will be posting some coverages full of pictures soon.

Related Posts:
EVANGELION Boxer Shorts: You Can (Un) Dress to Kill! - GIGAZINE

NTT docomo's EVANGELION Phone Unveiled! - GIGAZINE

Special Evangelion-Illustrated Canned Coffee released, with chance of getting special figures! - GIGAZINE

Latest Trailer of "Evangelion: 2.0 You Can (Not) Advance" Relaesed - GIGAZINE

The advance film ticket of "Evangelion: 2.0 You Can (Not) Advance" on sale, and Asuka's name changed - GIGAZINE

Products featuring Evangelion: 2.0 You Can (Not) Advance -Part 1. Beverage - GIGAZINE

Products featuring Evangelion: 2.0 You Can (Not) Advance -Part 2. Noodles and Bun - GIGAZINE

GIGAZINE - Products featuring Evangelion: 2.0 You Can (Not) Advance -Part 3. Snacks