"Kagi nochi Tobira" Flash Game: Search Key and Open the Door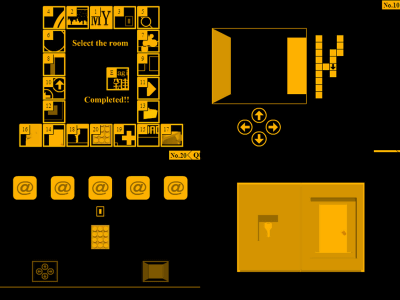 (This article was originally posted in Japanese at 16:00 Jun. 03, 2009)

"Kagi nochi tobira (lit. Key, later, Door)" is a flash game in which you search a hidden key and open the door, stage by stage.

Sounds simple? But it's quite a brainer, you have to search the key occasionally using keyboard as well as mouse, and the key will be hidden in various tricky ways.

Read on for details and pics.
There are Kagi nochi tobira and Kagi nochi tobira2 released, so we tried the latest "2".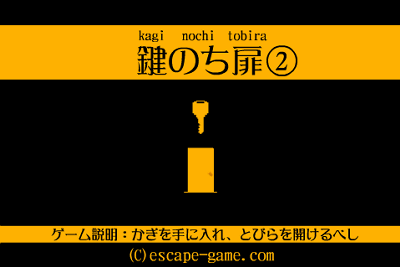 No.1 is kind of a tutorial stage to let you get the basic system of the game. First you click the key.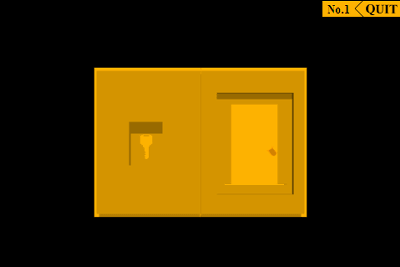 When the key comes to the bottom right it's in your possession.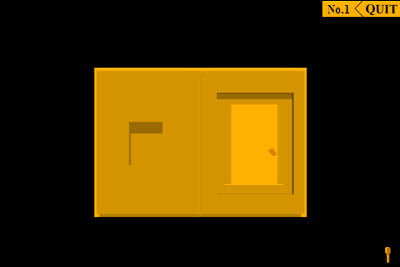 Click the door when you have the key and it'll open. Simple.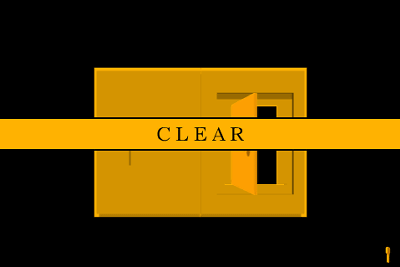 No.3 Flick the light on to find the key.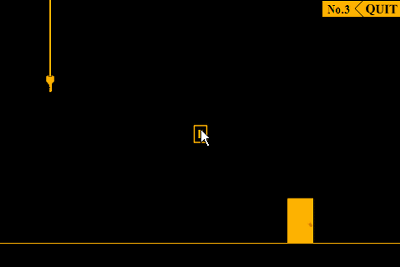 No.10 The key and the door is hidden somewhere in this Wizardry-like dungeon.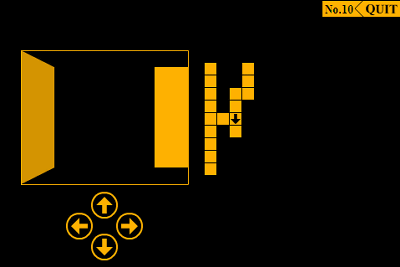 No.11 Must be somewhere.


Eleven stages done. About half way through.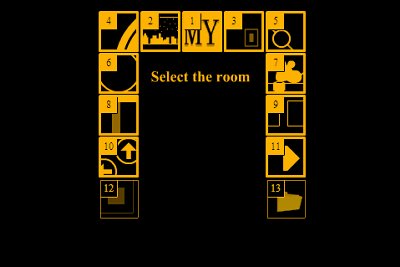 No.13 Open the folder to see....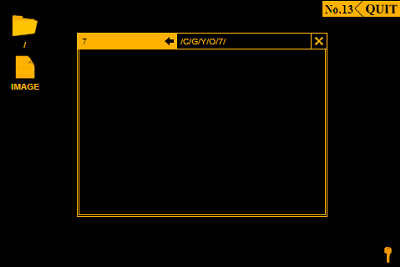 A hint. Supposedly. Isn't it obvious?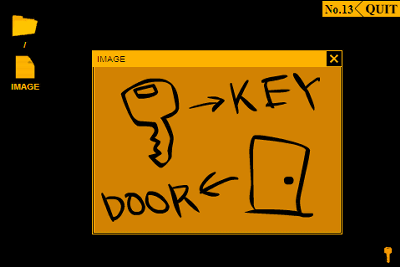 No.14 Abundance of cursors.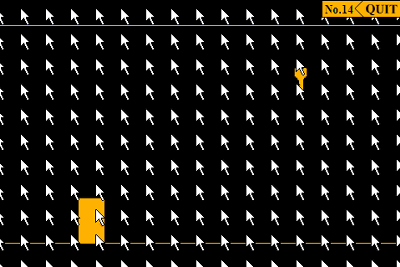 But there's only one real cursor.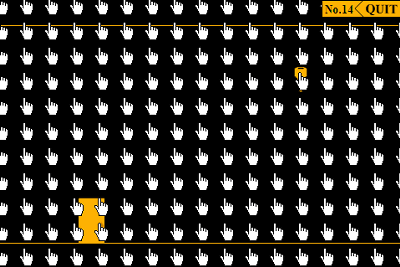 No.15 Loading....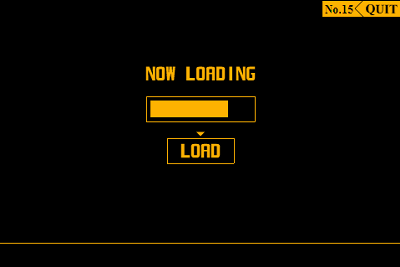 Done.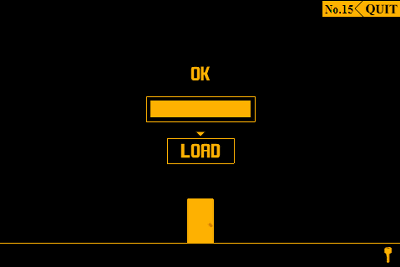 No.18 Excalibur? It does have some classic RPG-ish elements.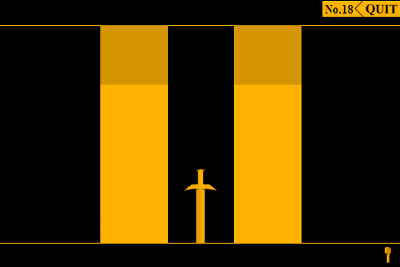 Click on the yellow bars to swing the sword.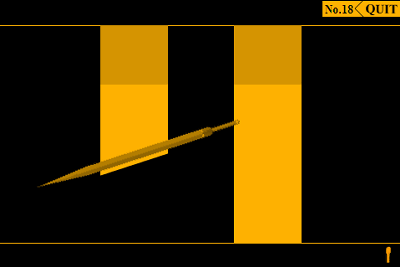 No.20 Some kind of riddle?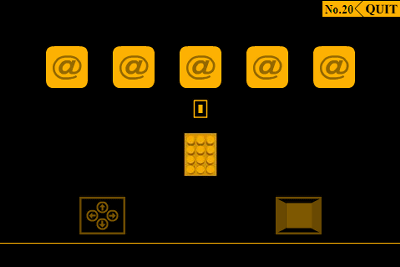 Back to stage No.10 to retrieve the clue.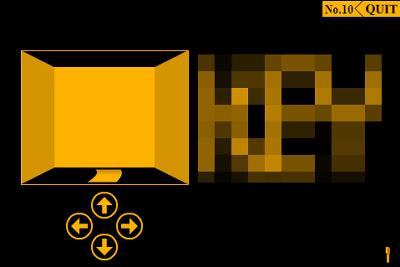 Now you can break the code.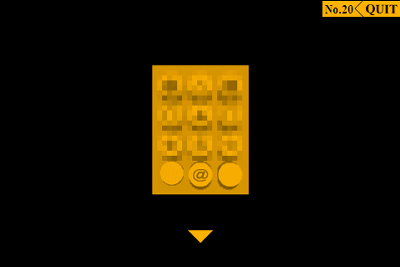 Alter the five "@" following a certain rule.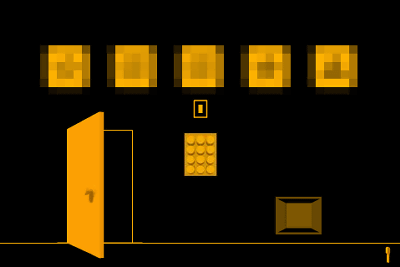 20 stages in all, worthy challenge.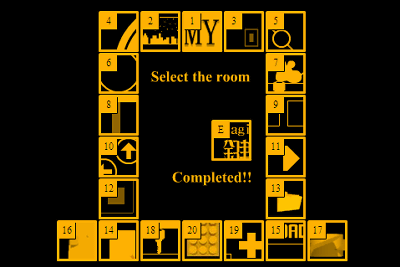 Ending.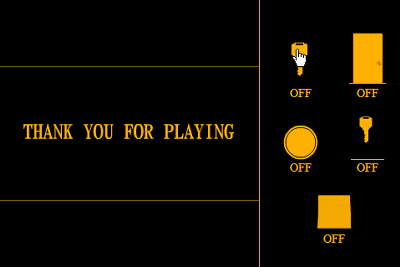 Related Posts:
"Grow Tower", the latest Flash Game in the beloved GROW series released - GIGAZINE

Puzzle game "PERFECT BALANCE NEW TRIALS" does need balance and dexterity - GIGAZINE

IRON SIGHT - Flash Game featuring the Girl Assassin from "Phantom: Requiem for the Phantom" - GIGAZINE

"Pandemic": The simulator of explosive virus infection - GIGAZINE

"Dngn" barrage simulator on Flash - GIGAZINE

"MagicCube5D" the Rubik's cube on the fifth dimension - GIGAZINE