Photos of Softbank's all cellphone lineup for 2009 Summer vol.1/2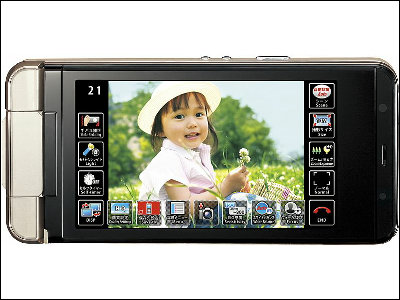 As we reported in prior article, Softbank announced their new lineup for this Summer. Here's the photo of their new handsets.

For there are so many pictures, we divided them in two articles. In this article, we show you "AQUOS SHOT" with 10M pix digicam, "mirumo" with super-low power consumption "Memory Liquid Crystal" handset, a high-spec water-resistant model and ARMANI designed model.

Read on for detail.

AQUOS SHOT 933SH(Sharp)
"AQUOS SHOT" with 3.3' full-wide VGA LCD and 10M pix digital camera. Comes with touch panel user interface, LED speed light, automatic "Scene ditection" which automatically set shutter-speed and exposure makes this handset a "digital camera" Will be released in late May.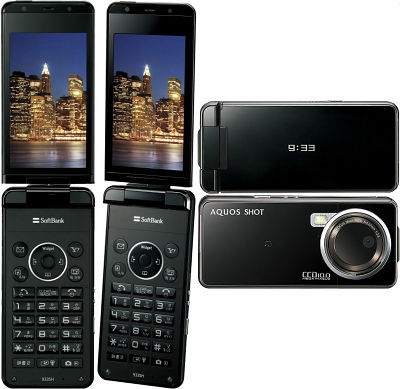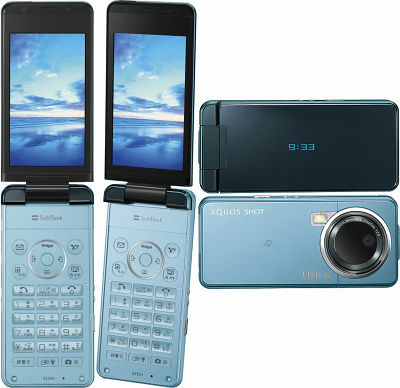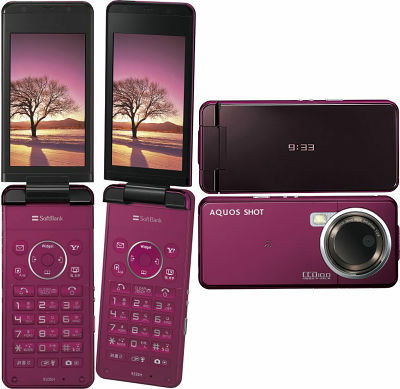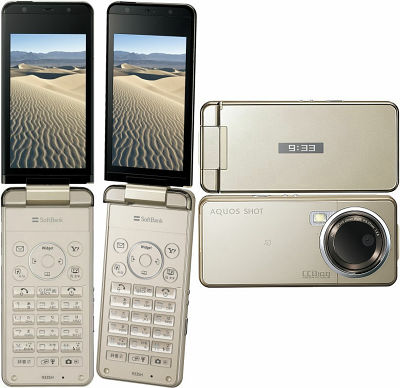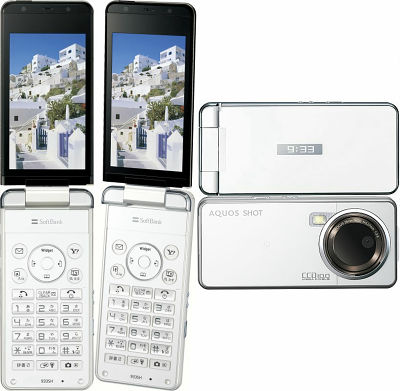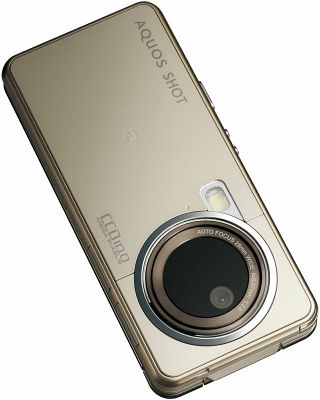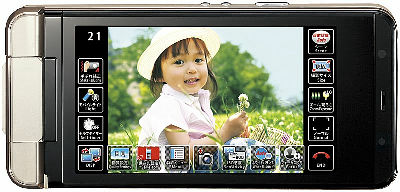 mirumo 934SH(Sharp)
Features 3.0' full-wide VGA LCD and anti-shake 8M pix camera. As a sub display on back, it features "Memory Liquid Crystal" which uses 1/500 electricity compared to former OEL displays. Water resistant. Comes in early June.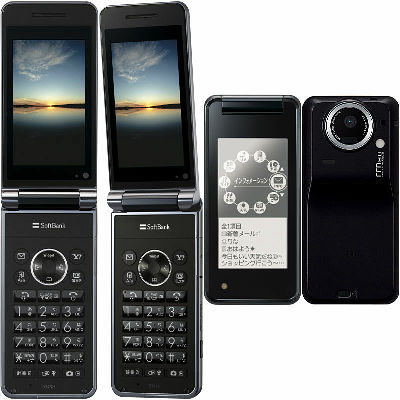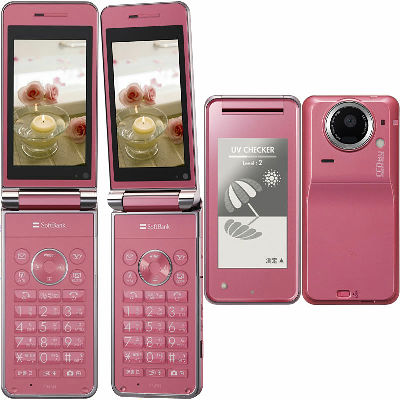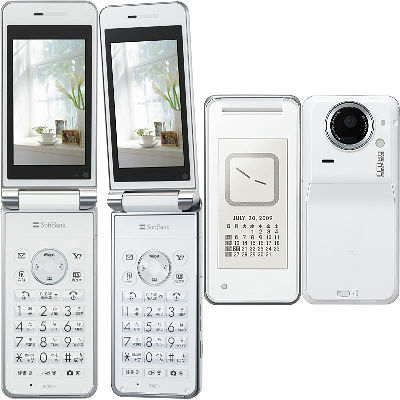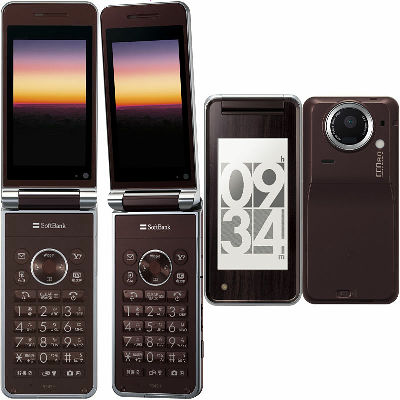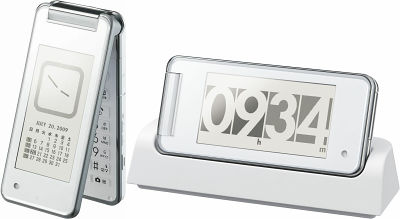 THE PREMIUM WATERPROOF SoftBank 935SH(Sharp)
The 3.0' full-wide VGA main display features "Vail View", an anti-peeping mode. The camera has "Automatic Scene detection", "Chase Focus" mode, "Face detection." et cetera. The case is made of aluminum and water-resistant. Comes in early July.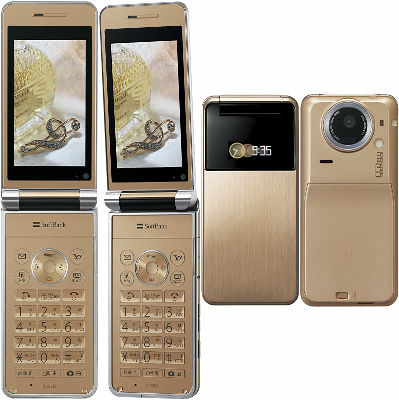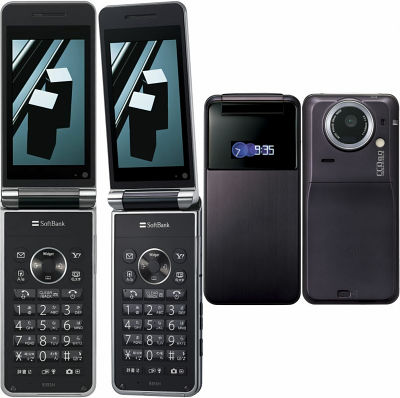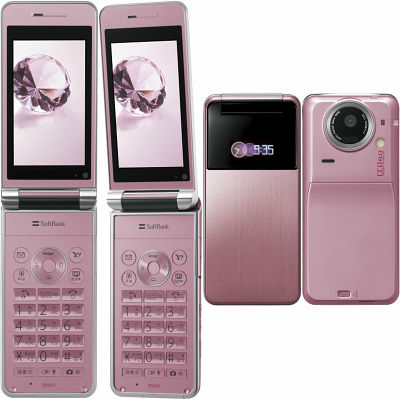 831N(NEC)
3.0' full-wide QVGA display / 2M pix camera / 1.67 large back LCD
Comes with "Hyper Clear Voice", the automatic equalizer, "Walking Counter". Also handles Softbank's emergency earthquake alert. Come in middle September.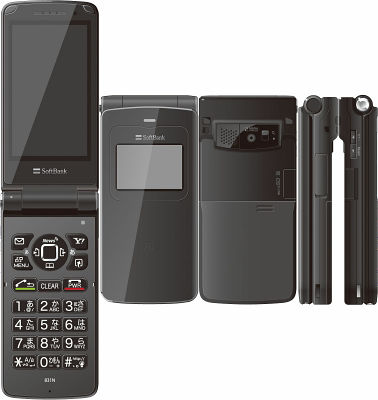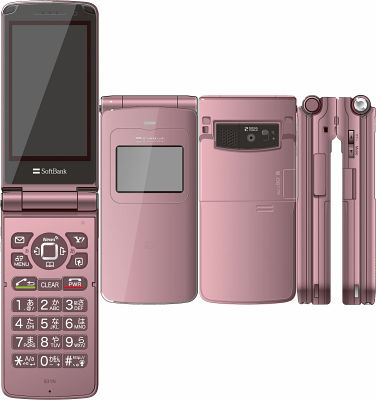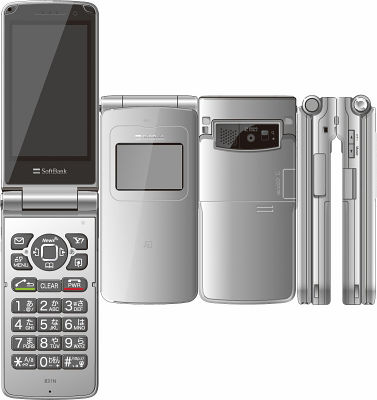 E831SH (Sharp)
3.0' wide QVGA display / 3.2M pix auto-focus camera.
Easy-to use handset with "Big-letter Menu" and "Arc Ridge" key. 1-Seg TV watching and recording is also easy with large fonts used in the menu. Comes on May 19th.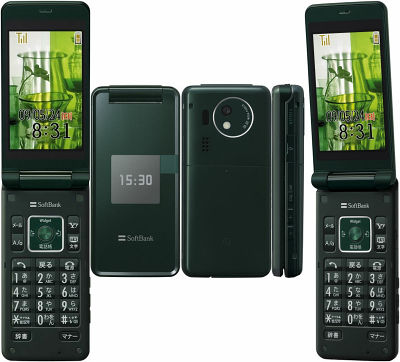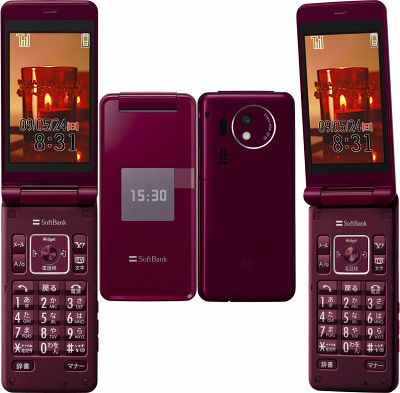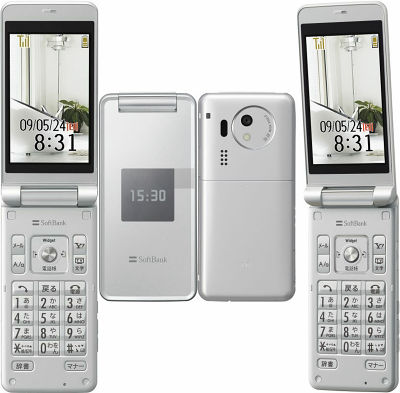 "Easy K-tai" 832T (Toshiba)
2.4' QVGA display / 1.9M pix camera
Aiming elderlies, it features the "Automatic daily mail sending service" , an emergency horn, and automatic position-information utilizing GPS. Available in late June.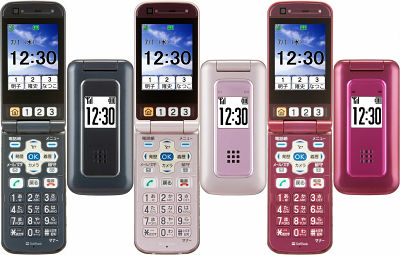 740SC(Samsung)
2.6' QVGA LCD / 2M pix camera Multi-Lingual menu is available for Japanese, English, Korean, Chinese, Portuguese Can be used overseas. Also features "PC site browser" and "Document Viewer" Released in early October.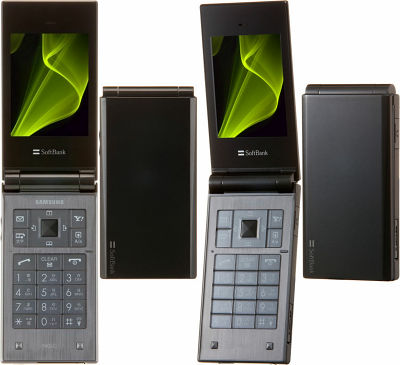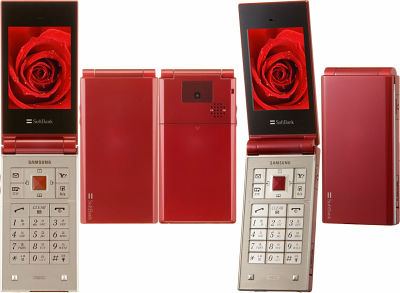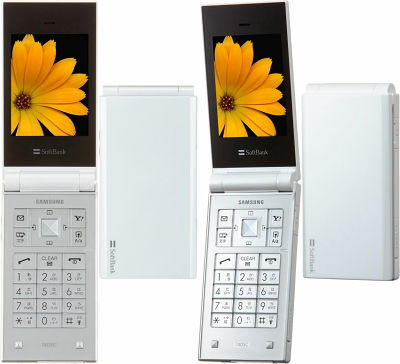 830SC EMPORIO ARMANI model(Samsung)
2.2' QVGA OEL display / Autofocus 3M pix camera / Designed by ARMANI Comes in ARMANI designed package and ARMANI logo earphone. 3.5mm stereo mini phone plug available. Come in middle September.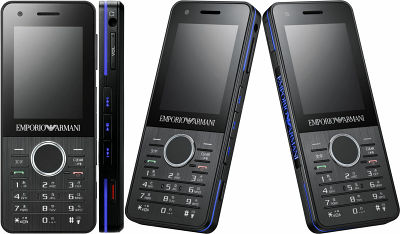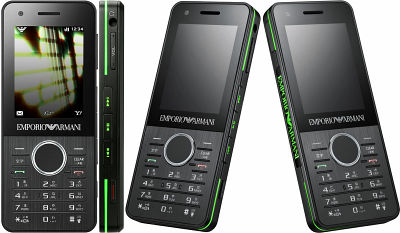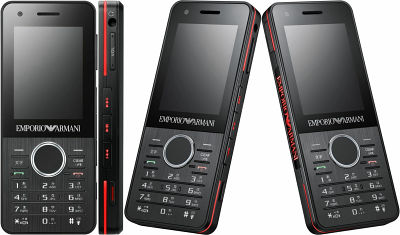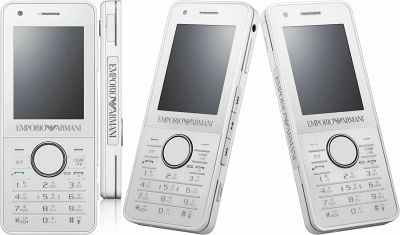 Related Post:
in Mobile, Posted by darkhorse_log