Release Date of "Monster Hunter 3" announced, with Package Design of Special Limited Edition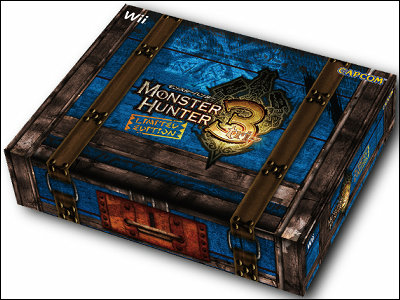 (This article was originally posted in Japanese at 10:32 May 14, 2009)

Monster Hunter 3(tri-), the new title for Wii console in popular Monster Hunter series was said to come out in Japan this summer. Today CAPCOM officially announced the release date.

Release of a special version package called "Monster Hunter 3 LIMITED EDITION" and giveaway freebies for first-purchasers were also announced.

Read on for details and pics.
According to CAPCOM's press release, Monster Hunter 3 will be released on August 1, 2009. The suggested retail price is 7,340 yen(USD 76.8) including tax.

Simultaneously released will be special package "Monster Hunter 3 Classic Controller PRO Pack" (JPY 8,490) bundled with the new Wii controller Classic Controller PRO, and "Monster Hunter 3 LIMITED EDITION"(JPY 9,440) sold exclusively at e-CAPCOM bundled with original goods.

Give away for the purchasers will be a "Monster Head Figure", chosen at random from three type.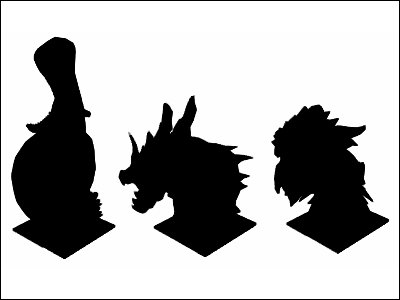 The package design of "LIMITED EDITION".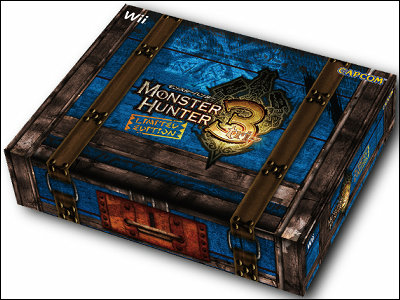 Bundled with a DVD that includes a video footage of the game development and "Hunting Music Festival", the orchestra concert held on May 6th to celebrate the 5th anniversary of Monster Hunter franchise.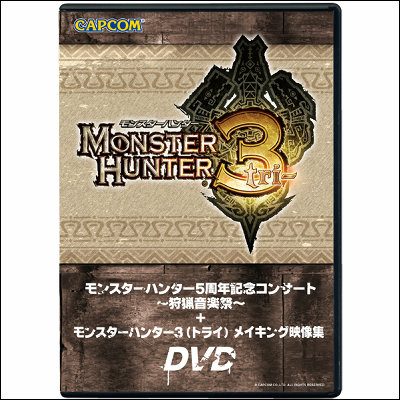 There are other special e-CAPCOM exclusive freebies to be bundled. Starts accepting pre-orders on May 15(Fri).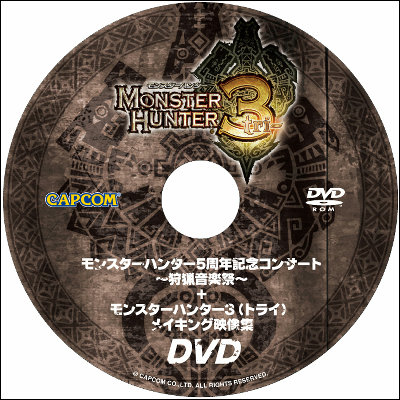 Also, a new trailer was posted on the game's official website. You can watch it from the following link.

Monster Hunter 3: Latest Trailer

There's a free "Monster Hunter Count Down Flash Clock" for waiting screen on cell phones available now at the game's official fan club "Mon-Hun Club". Downloadable until May 31, if you're using a Japanese cell phone.


QR Code for the site.



Related Posts:
New Weapon "SLASH AXE" unveiled for coming Wii title MONSTER HUNTER 3 - GIGAZINE

Fighting Game "MARVEL VS. CAPCOM 2: New Age of Heroes" to be released for PS3 and Xbox360 - GIGAZINE

Capcom's newest "LOST PLANET 2" HD trailer invites XBOX 360 users to massive gunfight - GIGAZINE

"DEAD RISING 2" the Zombie Paradise Action Game by Capcom to be released on multiconsole - GIGAZINE
in Game, Posted by darkhorse_log