Kon-Katsu Bra to hunt your Mr. Right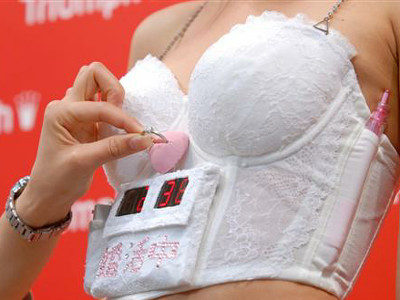 Japanese lingerie maker Triumph International came up with yet another interesting concept-bra. This time, they focused on the Japanese buzz-word "Kon-katsu (hubbie-hunt)".

Read on for details and pics.
MSN Sankei News - Triumph unveiled their new "Konkatsu Bra"

"Kon-katsu" is short for "Kekkon-Katsudo (lit: Marriage Activity)", a spinoff from the term "Shushoku-Katsudo (job hunting)" which is often abbreviated as "Shu-katsu".

The "Konkatsu Bra" proudly declares your "婚活中(Konkatsu-chu: on the hunt)" status.

Triumph girl Hiromi Nishiuchi.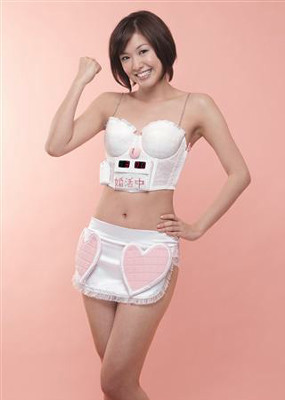 The circular hankie with your number can be dropped discreetly when you came by a husband-material.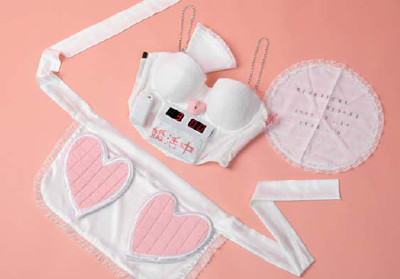 You can set a time limit for your hubbie hunting on the "Konkatsu Countdown Clock".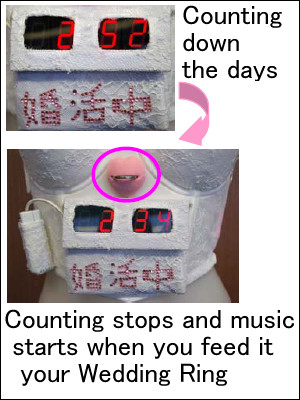 The tune is the Wedding March (Wagner's "Bridal Chorus" from Lohengrin).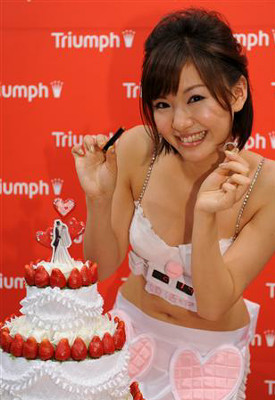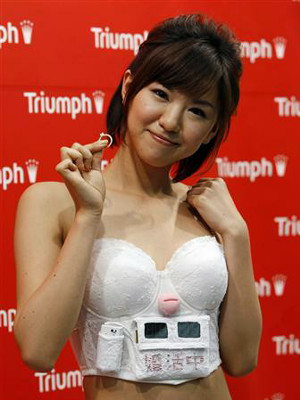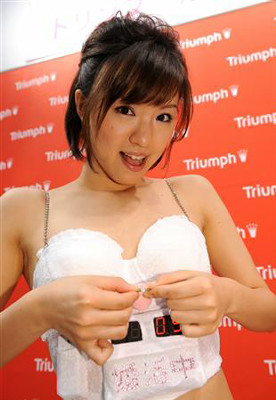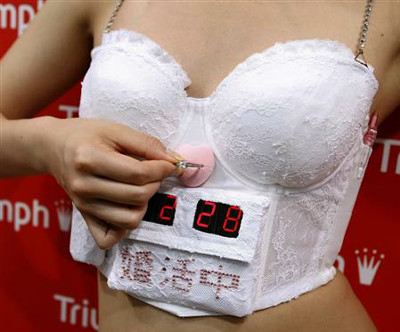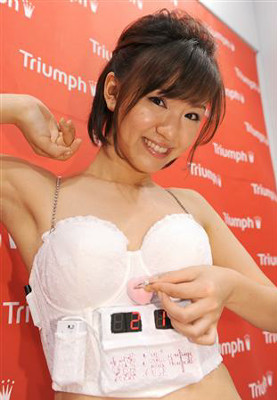 There's also a penholder pocket on left side.


Heart-shaped oven mitts are attached to the apron.


You can see some more pics here and watch a video here.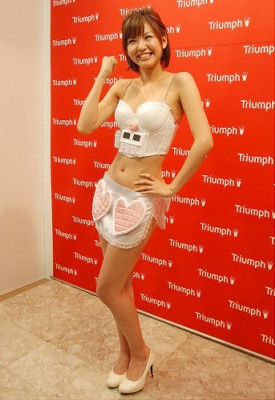 Related Posts:
Citizen Judge System-themed Bra, inspired by Goddes of Justice - GIGAZINE

No More Disposable Chopsticks! Go Greener with the "Chopsticks Bra" - GIGAZINE

No, This is NOT a Kinky Underwear! -High Quality Costume of Doronjo from YATTERMAN - GIGAZINE

Booth Babes Cosplaying as various Game Characters at AOU 2009 - GIGAZINE

Photo Imaging Expo 2009: Booth Babe, Booth Babe and Booth Babes! - GIGAZINE

Booth Babes from Tokyo Motorcycle Show 2009 - GIGAZINE

in Note, Posted by darkhorse_log