Imposter of Evangelion: 2.0's Takeshi Honda resigned his teaching job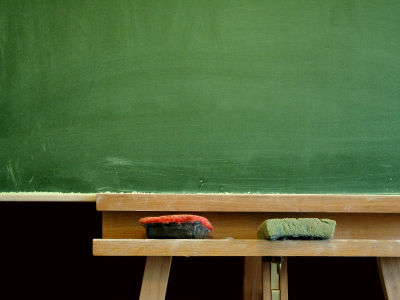 (This article was originally posted in Japanese at 00:51 May 02, 2009)

It became apparent that a college lecturer claiming to be Takeshi Honda, animation director of the coming movie Evangelion: 2.0 You Can (Not) Advance was a fraud.

Animation studio Khara started their investigation upon hearing several accounts by students who attended Honda's class, although Honda himself has never taught in his life. They found out a part-time lecturer pretending to be Honda was teaching at at least two universities, Joshibi University of Art and Design and Shobi University. On inquiry from Joshibi University, the part-time lecturer resigned his job with apologies to Honda and those concerned.

Read on for details.
(Japanese)Khara: Latest Information - Regarding Our Animator Takeshi Honda

The imposter of 本田雄(Honda Takeshi) turned out to be 本田健(Honda Takeshi), part-time lecturer of Joshibi University. During his teaching career since April, 2001 until January, 2009, the fake Honda bragged about "本田雄(Honda Takeshi)" being his working name, that he "left the production of Millennium Actress due to a disagreement with director Satoshi Kon" and bestowed his name and credit to his protege now working as "本田雄(HondaTakeshi)".

When questioned by the administration, at first he claimed to have "worked as the animation director of the second episode of TV series Neon Genesis Evangelion", but hearing the account by Khara, admitted his deceit and apologised.

According to their announcement, Khara made the incident public to prevent further occurrence of this nature and to protect their staff. Joshibi University decided to make no further contract with the part-time lecturer, and promised to improve the discipline of their faculty.

By the way, the real Takeshi Honda is known for his inimitable skills, once enthusiastically praised by artist Takashi Murakami on a newspaper article. In 1990, he made his debut as animation director of Nadia: The Secret of Blue Water at the age of 22. He was nicknamed "Shisho(Master)" during the production of Bubblegum Crisis in 1991, and debuted in character design on Metal Fighter Miku in 1994. He became one of the most noteworthy animator today, supervising and designing characters on several notable series including Denno Coil(2007) and Neon Genesis Evangelion franchise.


Related Posts:
Trailer of "Evangelion: 2.0 You Can (Not) Advance" Officially released on the website - GIGAZINE

The advance film ticket of "Evangelion: 2.0 You Can (Not) Advance" on sale, and Asuka's name changed - GIGAZINE

The release date of "Evangelion: 2.0 You Can (Not) Advance" announced, with new pics - GIGAZINE

"Garlic Ramen WITHOUT Pork" - Rei Ayanami's favourite snack from EVANGELION to be on sale - GIGAZINE

Genuine or Forgery? Autographed Illustration of EVANGELION up to bid - GIGAZINE

"MAGI System" the Supercomputer of EVANGELION Actually Exists! - GIGAZINE